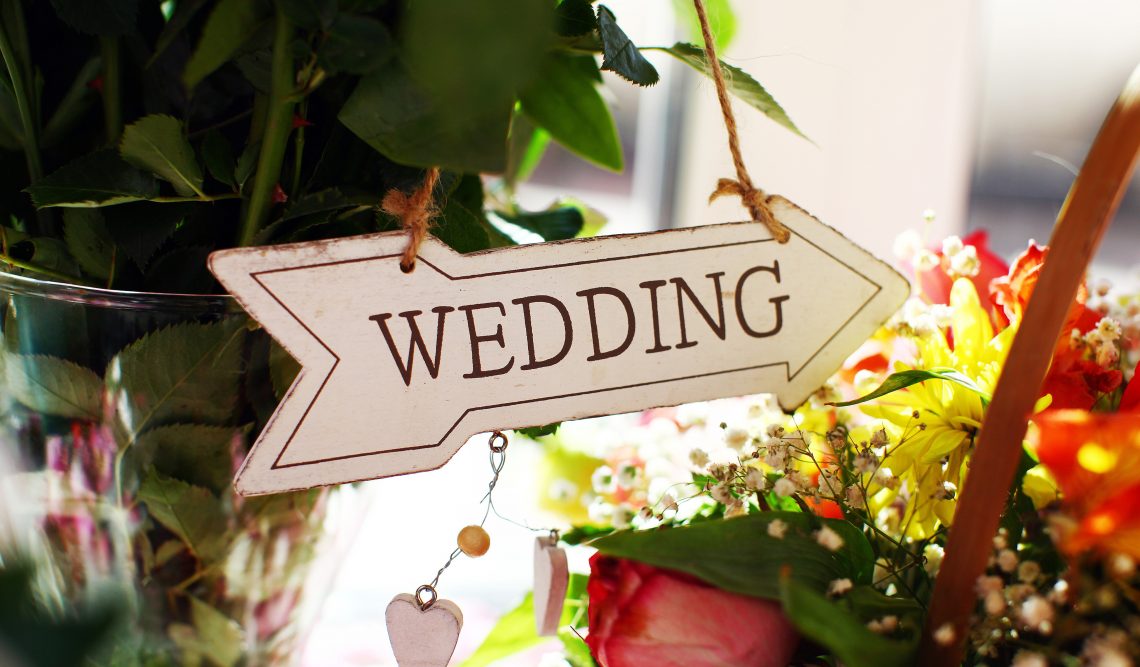 10 of the Worst Wedding Trends to avoid in 2018
What do naked wedding cakes, photo booths and rose gold all have in common? Apparently they are the top wedding trends to avoid in 2018.
If you're planning your wedding and want to know what is definitely not hot then read on, as we have compiled 10 of the worst wedding trends:
Fairy Lights

Fairy lights should stay firmly put in December so unless you are having a winter wedding you should steer clear of them. There are loads of innovative ways of providing lights for your venue and tables but trailing fairy lights everywhere should not be one of them.
Interactive food stations

It's a wedding not a dining experience, if you want a food event then stage one but you shouldn't have food as the focus at your wedding. Having food made to order for your guests is all well and good but they might end up waiting in queues and getting grumpy.
A green wedding

We don't mean going green we mean the trend where there are no flowers, instead you've got greenery is draped everywhere. Think ivy covered wedding aisles or green centre-pieces, but not anymore. Flowers are well and truly back.
Compact Bridal Bouquets

Talking of flowers, this was all the rage last year where flowers were bunched tightly together into compact bouquets. This year sees bouquets take on a much more casual vibe with loose arrangements and even solo stems taking centre stage.
Naked cakes

We are so glad this trend is over and full-on icing with amazing cake decorations are back. The more elaborate the better and the unfinished look is definitely not cool, not only because it looks too casual but the actual cake tends to dry out without proper icing.
Champagne towers

Champagne towers may look amazing and provide a focal point for guests to congregate around but one slip and the whole lot comes crashing down. Nowadays they are also seen as being a tad dated so keep to a bar with dedicated bar staff.
Photo booths

Once upon a time incorporating a photo booth was practically the law when it came to adding fun extras to your wedding. Now it is seen as a little tacky and cheap. Instead of having an actual photo booth, why not create areas where people will naturally want to take photos.
Digital invites

We might be living in the 21st century but this doesn't mean we have to embrace every technology available to us. Sending out your wedding invites online is a step too far we think. Having a proper wedding invite is still a thrill and remember that many guests like to keep them as a memento.
Unusual Wedding cake flavours

Boysenberry and rhubarb might have sounded delicious when you talked to the cater making your wedding cake, but in real life your guests want something they can actually eat. Stick to traditional wedding cake flavours or you'll be left with a lot of uneaten cake.
Gift Bags

Finally, no one expects to get gifts simply because they have attended your wedding but the recent trend has seen the happy couple forking out for expensive gifts in bags for their guests. Thankfully most of the general public have seen that this is a ridiculous trend and are no abandoning it.