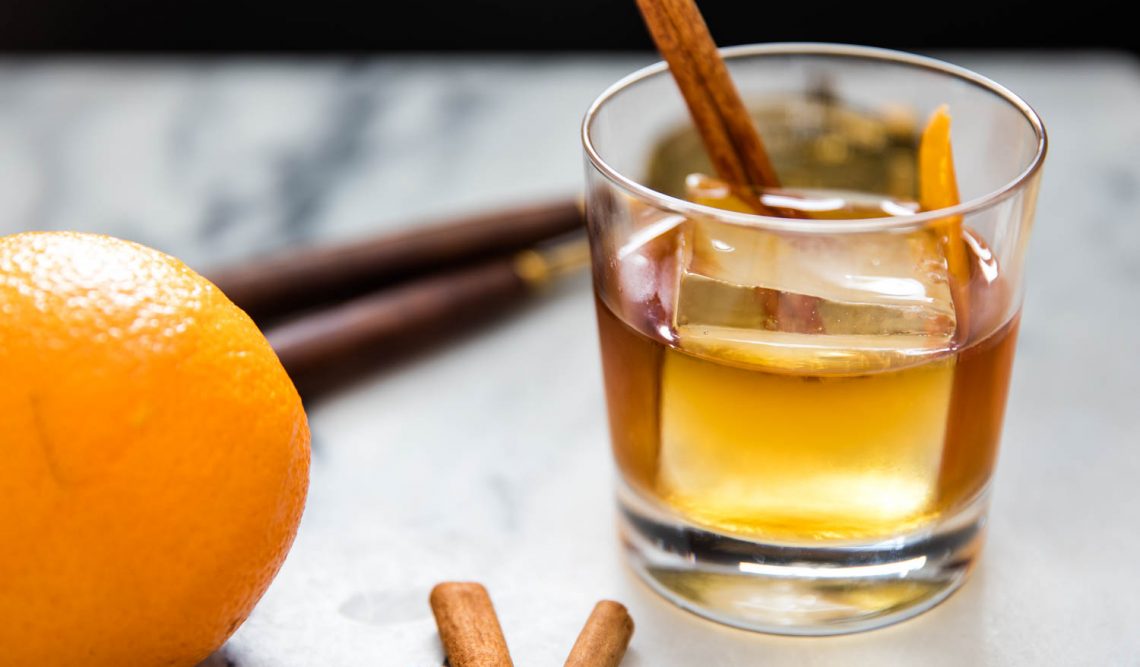 These are the Best Cocktails for your Christmas Party
There are many elements that make up a great Christmas party, from the decorations to the food and of course – the company. By now you will have your venue chosen and chair hire booked, next you will need to think about which drinks you will be serving at the party. Adding some festive Christmas cocktails will certainly put your guests in the party spirit, so we have searched for the best ones for your Christmas party.
Prosecco cocktail

1 sugar cube (½ teaspoon sugar)
4 dashes Angostura Bitters
1 part Cognac
Martini Prosecco
Add the first three ingredients to a champagne flute then top up with the Martini Prosecco. This is a perfect drink to hand to your guests as they arrive.
Christmas Alexander

40ml cognac
30ml Crème de cacao white
15ml almond milk
15ml double cream
1 star anise grated to garnish
1 tsp peeled and grated pistachios to garnish
Place all the ingredients in a cocktail shaker with ice and then shake to combine. Strain into a cocktail glass than sprinkle with the grated pistachio and star anise mix.
White Christmas Mojito

Juice of 1 lime
8 leaves mint
1 tablespoon sugar
2 tablespoons white rum
1 tablespoon coconut rum
1/4 cup canned coconut milk
Sparkling water for topping
Pomegranate seeds for serving
Put the two rums and the coconut milk in a blender and combine. In a glass place the mint, lime juice and the sugar and mash a little. Pour on the coconut mixture and top with the sparkling water, mint and pomegranate seeds.
Winter Sidecar

15ml (plus a little extra) clementine juice
Ground cinnamon
50ml cognac
30ml Martini Bianco
Use the extra juice to wet the rim of the glass, then dip in the cinnamon. Put all the other ingredients into a cocktail shaker with ice, shake then strain into the glass.
Oliver's Twist Cocktail

1 tablespoon fresh lemon juice
30ml dry gin
15ml elderflower liqueur
A handful of ice cubes
300ml lager
1 fresh red chilli
1 x 340 g jar of runny honey
3 hours before your guests arrive prepare the chilli-infused honey by halving the chilli and placing it in the honey. 5 minutes before they arrive place a long glass in the freezer. When your guests have arrived, take out the glass, add the lemon juice and the chilli-infused honey, gin and elderflower liqueur. Top with ice and fill the rest of the glass with the lager.
Winter Wonderland Cocktail

1oz Cream of coconut
1½oz Vanilla Vodka
1½oz Crème de Cocoa
Ice
Fill a cocktail shaker with ice and then add the cream of coconut, vanilla vodka and crème de cocoa. Shake until chilled and combined then strain into a glass filled with ice.
Jack Frost Winter Cocktail

1 tbsp syrup
1/3 cup shredded coconut to garnish
3 cup ice
1 cup pineapple juice
1/2 cup vodka or light rum
1/2 cup Blue Curacao
1/2 cup cream of coconut (not coconut milk)
Wet the rim of the glass in the syrup then dab into the shredded coconut mixture. In a blender add all the other ingredients and blend until smooth. Pour into the frosted glasses and serve immediately.