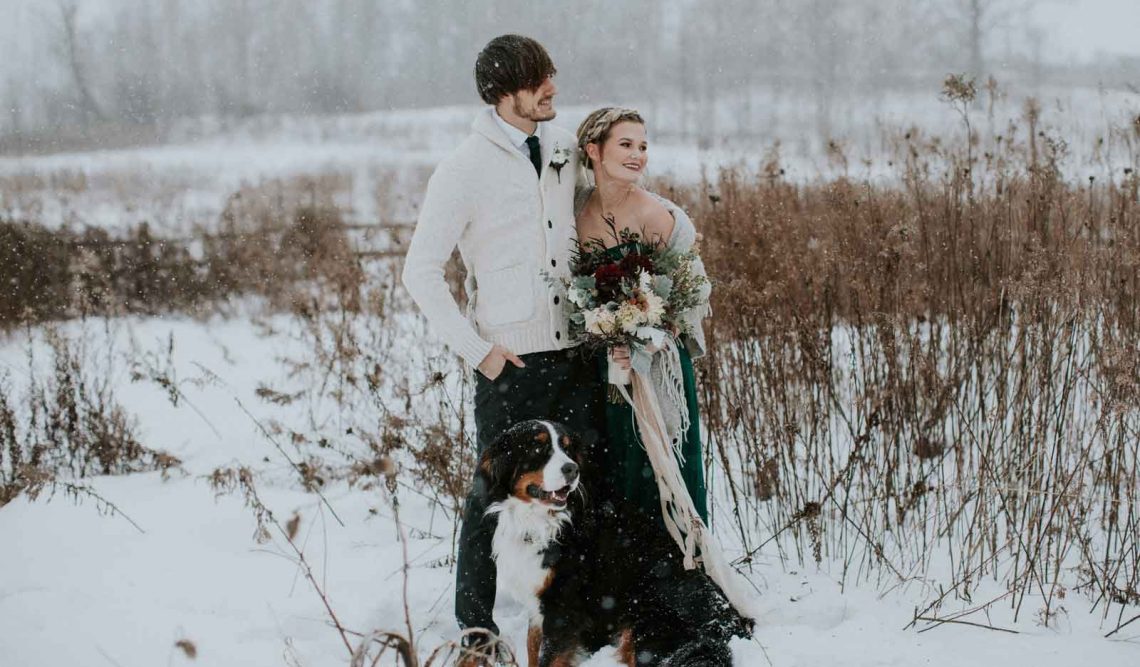 How to Dress for a Winter Wedding
Summer weddings are easy to dress for aren't they? Just pop on a summer dress, take a jacket or cardigan with you and hope for great weather. Winter weddings are a whole different story. For any woman that feels the cold (that's most of us) we know that it is virtually impossible to look amazing and be warm at the same time. This is why we tend to steer clear of winter weddings, we know that we will have to compromise on either feeling warm and comfortable throughout the event but looking frumpy, or looking glamourous and incredible but being freezing and grumpy.
Thankfully there is a way to look both amazing and stay warm, it just means you have to choose different fabrics and accessories.
Basics
These days you can get some really thin thermal underwear that will keep you inner core warm and allow you to wear something slinky on top of it. Some thermal under garments are actually patterned and can be worn as part of an outfit.
Fabrics
Winter weddings just cry out for velvets, furs, wools, and longer length gowns in thicker materials. You can also feature long sleeves and higher necks with thigh length boots and lots of layers. Think about mixing up textures and thicker fabrics.
Layers
Unlike summer weddings, winter ones are great for layering, this means you can pick a stylish longer length dress and then add items such as a furry gillet, or a coatigan, or even a cashmere shawl will look amazing, wrapped around you, keeping you lovely and warm.
Mix and match
Winter weddings are all about mixing and matching textures and fabrics in a way that you simply can't get away with in summer. Think sparkly sequins, floor length gowns, velvet, fur boas or shoulder capes and embroidery. Winter weddings tend to be more formal so you can really push the glamourous angle.
More glamour
You can really push the glamour aspect in a winter wedding, so think about focussing on metallics and shine and playing with textures such as brocade and embroidery. Colours are darker so concentrate on plush ruby reds, blacks of course and golds and silvers work well.
Outer layers
The wedding might be inside but we still need to make an entrance. This doesn't mean you should rock up in a puffer jacket looking like a rap star. There are some gorgeous longer length coats that are fashion statement pieces in their own right. Try something like a metallic brocade coat over a fur stole.
When you get inside
Keep the layers coming once you've taken off your coat but have on the basics such as a pair of thick tights, a woollen dress with a plunging back still looks sexy and youthful but if you sit with your back to a radiator you'll be lovely and warm!
Suitable footwear
There's nothing worse than cold feet, so try and pick a pair of shoes that don't leave most of your feet exposed, and stay clear of suede, if it's snowing you'll just be panicking about the fabric staining all night.
Go suited and booted
Finally, wearing a suit and boots is an ideal way to keep warm and look stunning. The androgynous look is incredibly sexy and in vogue and you'll certainly get heads turning for all the right reasons.