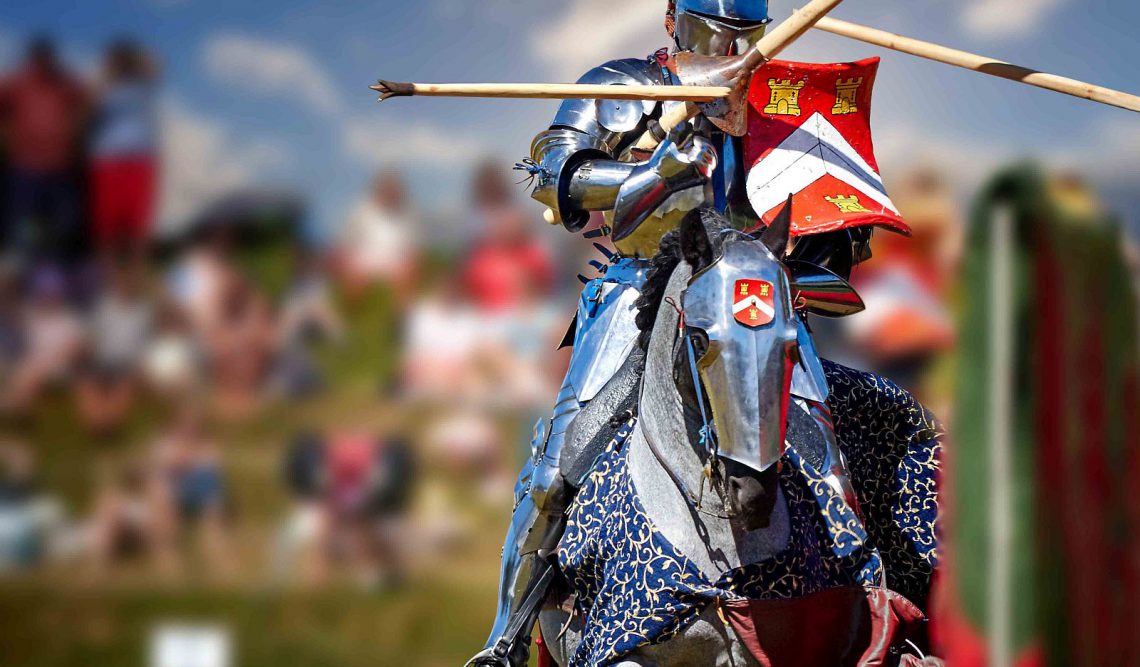 Father's Day Events: 10 Fun Activities Your Dad Will Love
Father's Day is on June 16th this year and we reckon most dads have enough pairs of socks. Dads just want to spend quality time with their children but if you need help planning an activity don't panic. Whether your dad is a petrol head, loves golf, a music fan or none of the above, we've got some great Father's Day events that your dad will love.
10 Top Father's Day Events
Open Gardens
What better way to spend Father's Day with your green-fingered dad than at an open garden for the weekend? Dads who love gardening can roam around historic gardens and get expert tips and even buy plants for their own gardens at home.
Eltham Palace, London
Wildlife
Animal-lovers are in for a treat as many wildlife parks and zoos are hosting special Father's Day events on June 16th. Our favourite is the Yorkshire Wildlife Park where you can book a special breakfast or afternoon tea with your dad and then visit the animals. Not to mention – top Rugby League team the Leeds Rhinos will be making a special appearance.
Yorkshire Wildlife Park
Father's Day
Barbeque
Don't fire up the barbeque at home, if you live in the Milton Keynes area why not head to Bletchley Park? This famous code-breaking site is hosting a massive barbeque complete with beer bars, a vintage DJ and a jazz swing band. All outdoors and you can bring the whole family.
Bletchley Park
Car Show
You've got a lot of options if your dad loves cars. For instance, there's racing, vintage, go-karting, luxury, campervans, all kinds of vehicles are represented in car shows. Do some research before the weekend of Father's Day and see what's going on in your local area.
Brodsworth Hall, Doncaster
Golf Day
Does your dad love golf but never gets to play as much as he'd like? Why not book him 18 holes on a golf course and caddy for him for the day? You can even clean his clubs before he plays! Or why not organise a golf day for him at a prestigious club? Crown Golf offer packages that include lots of options tailored to creating your perfect golf day. Not only that but they have venues across the country.
Crown Golf Society
Visit a brewery
Children 21 or older can arrange a visit to a brewery where your dad can not only see how different beers or spirits are made but sample them afterwards. Bristol Brewery School, for example, holds several different courses including beginners, designers and one on starting a microbrewery.
Bristol Brewery Beer Courses
Outdoor Cinema
If your dad is a film buff then there's nothing better than watching a classic movie in the warm June evenings. There are lots of venues around the country that screen films outdoors but tickets tend to go quickly so it is best to book well in advance.
Luna Cinema, Wrest Park, Bedford
History Buffs
Dads obsessed with kings and queens will love a day out at a castle or a museum. For example, Warwick Castle is hosting several events including falconry shows, medieval banquets and live battles in June. And there's plenty for the kids to enjoy too.
Warwick Castle
Fishing
Book a boat trip where your dad gets to fish off the stunning Devon/Cornwall coast and then cook what he's managed to catch. Sounds idyllic to us! Plymouth Boat Trips are organising this special event where you can fish for mackerel, herring, cod and Pollock in the local waters. Once you've caught your fish you can head back to the Boathouse Café and the chefs will cook it for you.
Plymouth Boat Trips
Adventurous dads
Why not treat your dad to a helicopter tour of London? He can experience all the classic landmark sites including Tower Bridge, Buckingham Palace, The Shard and St Paul's Cathedral. You can book individual seats or hire the whole helicopter.
London Helicopter Tours
We hope we've given you lots of inspiration for Father's Day events. Remember, you can have too many socks!
Image Courtesy: Brodsworth Hall, English Heritage