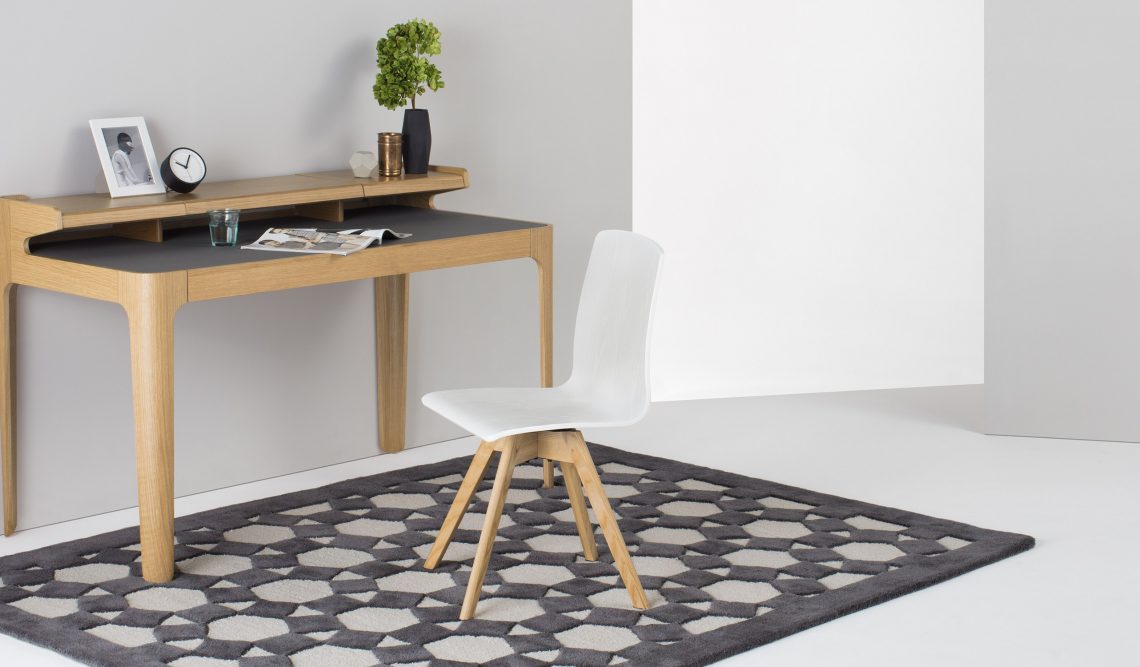 Office furniture that looks great in your home as well as the office
More and more of us are working from home these days, and those that do might not necessarily use traditional office furniture. If you work from a corner of your living room or in a spare room you might not like the look of standard office furniture in your home space. However, you might be interested to know that office furniture has changed recently and has become much more stylish, even to the point that some people are actually opting for office furniture to compliment their homes.
So if you work from home, or simply want to add beautiful office pieces to make your home look super stylish, here are some tips and ideas on how to add stylish office furniture to your home.
New or vintage?
Depending on the overall style of your home, your first choice when it comes to picking out office furniture for your home should be whether you opt for new or vintage. If you are going for new, check out stores such as Ikea or Made.com to get ideas. Then think about what materials you want in your house, such as metallic, natural wood, chrome or even plastic. Then you want to think about the actual style of the furniture, so do you love ultra-modern with clean and defined lines constructed from manmade materials, or a more traditional natural product?
If you prefer vintage then there are tons of places where you can pick up interesting bits of office furniture. Try second-hand charity shops and if they don't appear to stock old furniture ask them if they have a larger depot somewhere locally. Auction sites such as eBay or Etsy are also great places to look for unique items that are not too expensive either. And don't forget car boots, jumble sales or local markets that might stock some unusual pieces.
Main feature or complimentary?
Now you know where to look, your next decision should be whether you want the office furniture to be a main statement in your home, or if you prefer some items that compliment the surrounding décor. Choosing a vintage desk in natural wood that has character and charm could easily be a stand-out piece in your home. Or why not pick a modern-style desk that blends in with your overall minimalist look and brings an element of art deco style to your space?
You can also mix and match items and even repurpose old furniture by adding a lick of paint, sanding down metals or varnishing wood. For instance, look for old style filing cabinets at car boot sales or overstocked office supplies. Rub down any rust if they are second-hand and repaint them to match your colour scheme at home. Likewise, old office chairs can be reupholstered in quirky and bright patterns to bring colour and a unique style to your home.
Using office furniture in your home
You can pick up old office furniture from many different sources, so how can you incorporate them in your own home? Well you just need to understand what items you require and then see if a piece of office furniture could be used instead. So for instance, old conference chairs or eames chairs can be repurposed as a set of dining chairs whereas plan chests (the ones that come with loads of little drawers) can be turned into a dining table or a chest of drawers. You can also look into actual office suppliers that make tables and book shelves that look great in a modern style home setting. And don't forget to look at lighting options as there are some really ultra-modern styles that would really suit an industrial look in your home.
The idea is to choose stand-out pieces that compliment and accentuate the style of what you already have in your home.