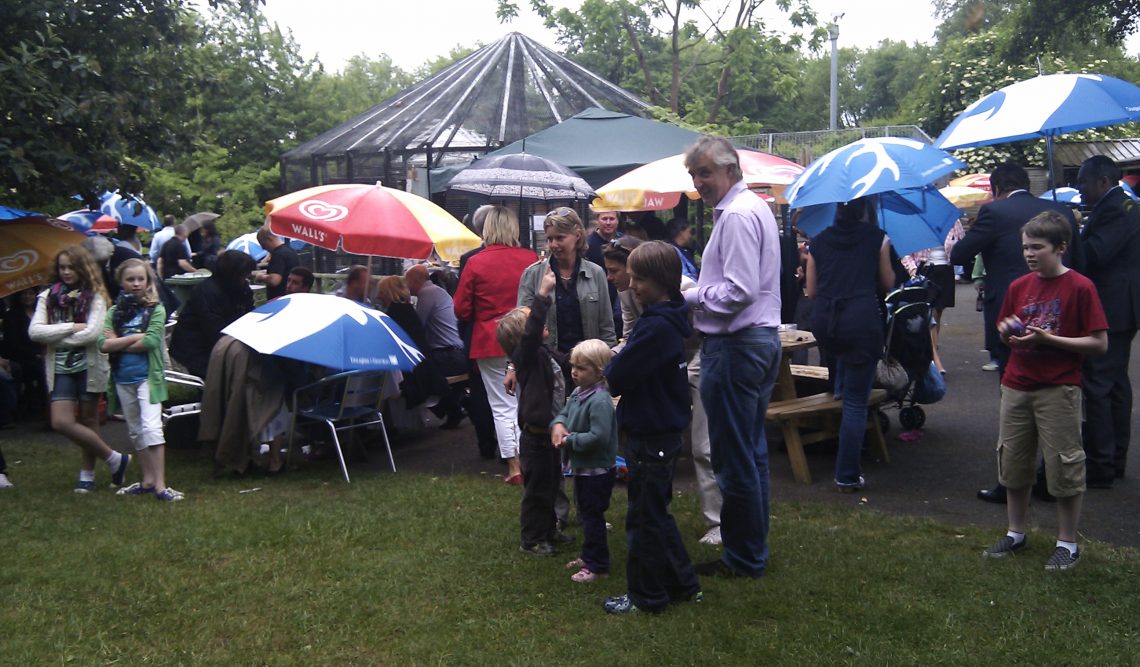 Top London attractions to keep the kids busy this May Bank Holiday
Struggling to keep the little one entertained this May Day Bank Holiday? All fresh out of fun ideas from the Easter break? Not to worry, just head to London where you'll find a ton of great attractions that your children and you will love.
Here are just four:
Battersea Park Children's Zoo – Battersea Park, Chelsea Embankment, Battersea, London SW11 4NJ
Entry: Adults – £9.50, Children – £7.50
If your children love animals then a trip to Battersea Park Children's Zoo will live with them for a long time. It is simply a magical place for children as they have plenty of chances to see the animals up close and personal at various feeding times throughout the day. There are loads of other activities for them as well in the Zoo, as it's not just about animals here. There's a large sandpit for them to play around in, or you can let them loose on the amazing adventure playgrounds, which include many obstacles for them to test their climbing, balancing and building skills. There's toy tractors and motorbikes and mechanical rides or let them play on the life-size tractor or fire engine. If your child likes art, then they can get creative by using the chalk board wall of the barns to draw their own animals.
Namco Funscape – 39 Kew Foot Rd, Richmond TW9 2SS
Prices depend on games booked
For parents of children of varying ages, going somewhere that offers several different layers of activities for children of different ages is key. We think that Namco Funscape is ideal as it offers a range of incredible entertainment over three floors and is described as the UK's biggest entertainment centre. There's bowling for all the family, and with 12 lanes you are more than likely to get a lane, and you can bowl in your own shoes. You can race and crash into your friends in the bumper cars (Europe's fastest) or go on a secret spy mission in the Laser Maze. The London venue now has a McDonalds and a Costa Coffee and if you want to organise a private party there are packages available which include VIP areas and reserved bowling.
The Science Museum – Exhibition Rd, London SW7 2DD
Free Entry
The Science Museum is situated over seven floors, each one featuring a stunning array of both educational and entertaining exhibits. For star-gazing children take them to the Apollo 10 command module and the flight simulator, or there's the impressive three-metre-high, 600kg Spacelab 2 X-ray telescope that went on British space missions, and also full-scale models of the Huygens Titan probe and Beagle 2 Mars Lander. There's also the Pattern Pod, which is a platform that interacts with under-eight year olds to show them how patterns are important in science. For older children the Launch Pad is a hands-on gallery for children to explore the basics of scientific principles. When all this walking around starts to get tiring, a trip to the in-house IMAX cinema in the museum shows stunning scientific films in 3D, which surrounds the audience in space or the depths of the sea. Tickets for the cinema start at £11 for adults and £9 for children, and you should book in advance as they sell out quickly.
KidZania London – Westfield London, Ariel Way, W12 7GA
Entry: Adult from £15, Children from – £18
Ever wondered what a city run by children would look like? Now you don't have to thanks to KidZania. This is city situated indoors and run totally by kids. Arrive at the entrance and you and your kids get security RFID bracelets. The kids also receive 50 kidZos and if they are aged 8 or above they can explore the city on their own where there are real life activities that last between 5 minutes and 50 minutes for them to engage in. There are around 60 activities, all based around living in the real world, such as working as a doctor, dentist, banker, police officer, graphic designer etc. The kids can open bank accounts, receive a banking card and spend money as they would in the real world. All the activities allow them to experience the real world in a safe environment.