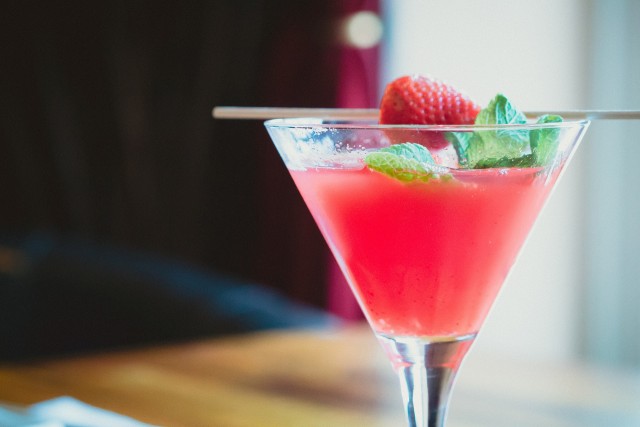 10 Delicious Cocktail Recipes to Wow Your Guests
Party season is fast approaching and if you're having a get-together there's a lot of organising to do. Once you've decided on the music and decorations it's time to order the catering and glasses, but what about drinks? Beer, wine and soft drinks are party staples but how about making your shindig extra special by adding some scrumptious cocktails. If you really want to create the perfect party atmosphere you could even hire a mobile bar for the night. Take the chance to show off your mixology skills or get your guests involved – making cocktails is fun!
We have put together 10 delicious cocktail recipes for you to try. So what are you waiting for, get practicing your Tom Cruise moves and start juggling that cocktail shaker!
Blue Christmas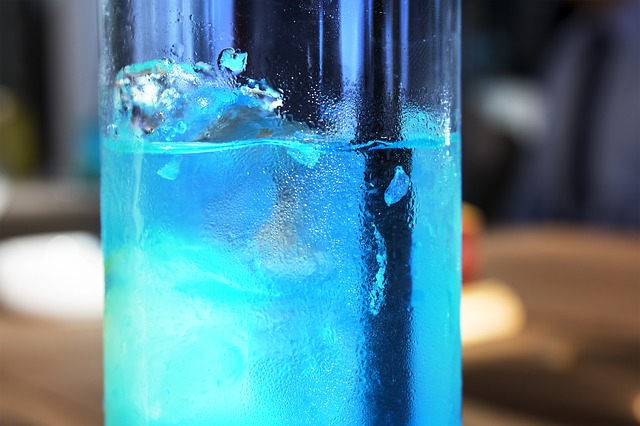 The only time you should feel blue this Christmas is when you have this colourful tipple. (Or when listening to Elvis of course.)
1 oz vodka
1 oz blue curacao liqueur
4oz lemonade
Cherry
Edible glitter
Pour vodka and curacao over ice in a tall glass. Fill with lemonade, top with a cherry and sprinkle edible glitter around the glass just before serving.
Vodka Martini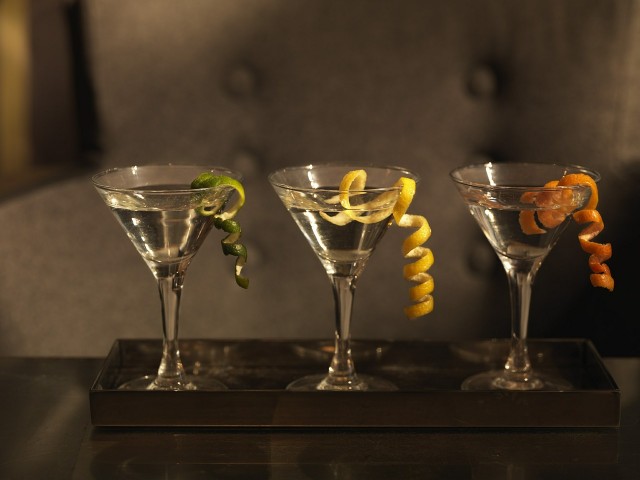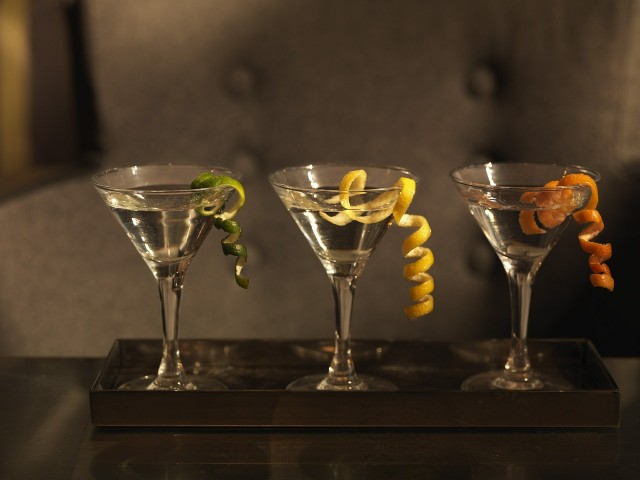 Make your guests feel as suave as James Bond with this classic. It's up to you if you stir it!
1½oz premium vodka
¾oz dry vermouth
2 dashes of bitters (optional)
Lemon twist for garnish
Shake ingredients with crushed ice. Strain and pour into a chilled cocktail glass and garnish with a lemon twist.
New Year Thriller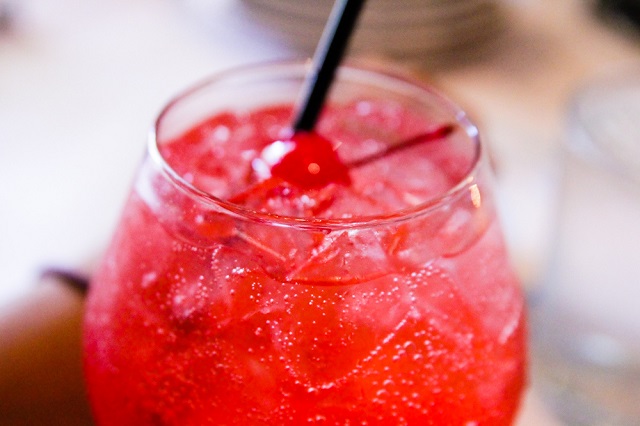 Delight your friends with this heady fusion.
2oz white rum
1oz dark rum
½oz cherry brandy
1oz pineapple juice
1oz orange juice
1oz lime juice
Shake ingredients briefly and pour into a glass filled with ice.
#Hashtag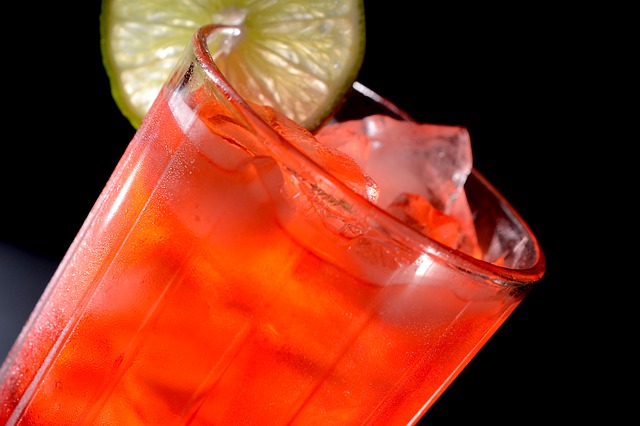 Twitter followers will love this mix!
4oz champagne
1oz vodka
1oz orange juice
¼oz grenadine
Shake vodka, orange juice and grenadine and pour into a glass half filled with ice. Add champagne and garnish with a slice of lime.
Pink Planet
This elegant cocktail will make you feel very sophisticated.
3oz Champagne/Prosecco
¾oz strawberry liqueur
2oz strawberry puree
½oz lemon juice
1 tsp caster sugar
Rim a glass with strawberry liqueur and caster sugar. Blend all ingredients apart from the champagne with three-quarters of a glassful of crushed ice. Pour into the glass, add the champagne and stir briefly.
Leap Year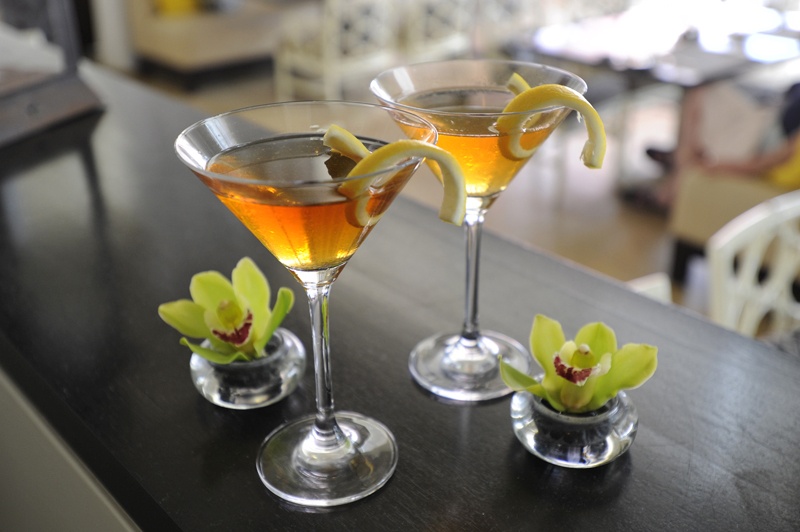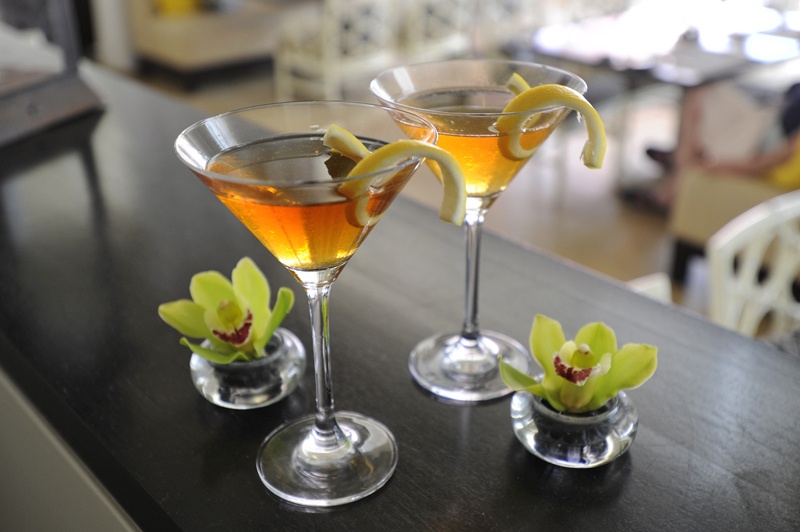 This cocktail was invented in 1928 by Harry Craddock for the Leap Year celebrations at The Savoy Hotel, London. An ideal drink for 2016 then!
2oz gin
½oz sweet vermouth
½oz orange liqueur
¼oz lemon juice
Shake with crushed ice and strain into a chilled cocktail glass. Garnish with a lemon or orange twist.
Non-Alcoholic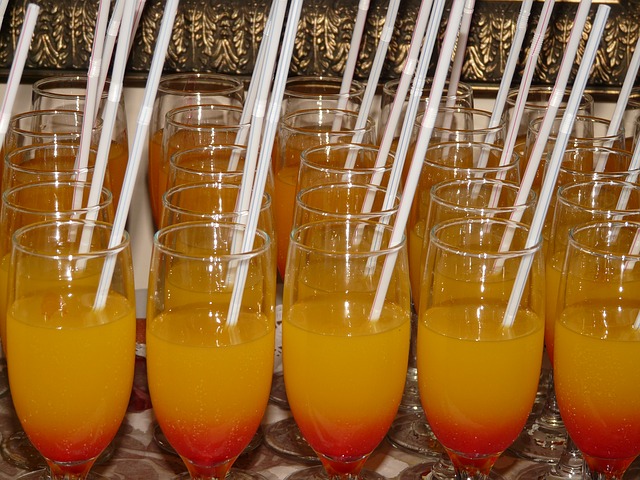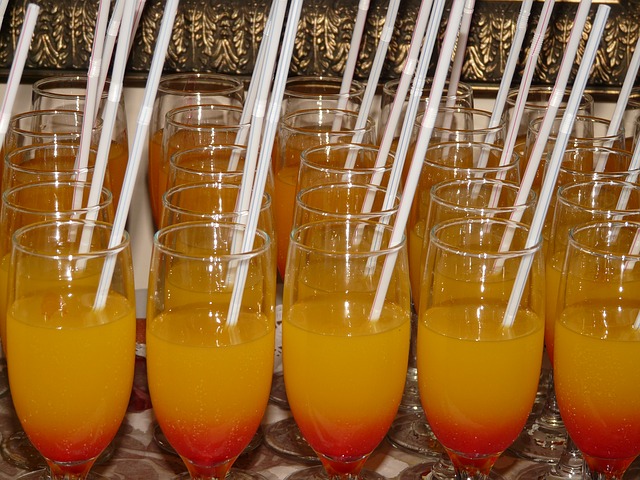 No need to miss out on a cocktail if you want an alcohol free beverage. Try these refreshing blends.
Cinderella
2oz orange juice
2oz pineapple juice
1oz lemon juice
½oz sugar syrup
1oz soda water
Shake and pour into an ice-filled glass. Add the soda and garnish with a slice of lemon and a straw.
 
Virgin Bellini
2oz peach juice
1tsp grenadine
2oz lemonade
Pour into a chilled champagne flute and serve.

Strawberry Split
2oz strawberry puree
1oz apple juice
1oz pineapple juice
½oz lime juice
⅓oz strawberry syrup
2oz lemonade
Blend briefly and pour into a glassful of crushed ice, add the lemonade. Garnish with a strawberry and add straws.

Afterglow
4 parts orange juice
4 parts pineapple juice
1 part grenadine
Mix juices together with ice and pour into a glass with grenadine.