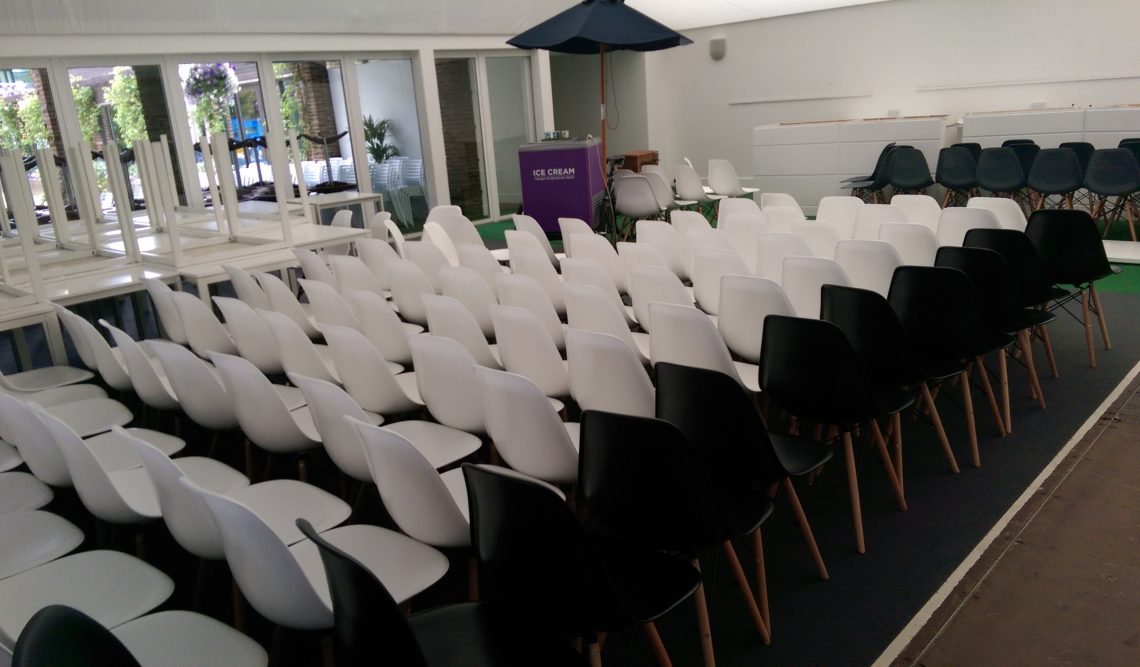 Chair Hire At Yahire
Here at Yahire chair hire was our first offering as a business and is still our main one. In the last year we hired our well over half a million chairs to events across London and the UK – that is 1% of the UK population! We stock a wide variety of different seating options to cater for all event types. If you are planning a corporate event, wedding, banquet or basic gathering we have a chair option for you, we added 6 different seating options in the last 12 months to fulfil customer need for other choices. Our chairs all have different benefits from price to comfort to stackability to design – what ever you require from a chair for your event, Yahire has an option for you.
You may have noticed we have changed our colour from purple! We are now teal and red and have had a great response to our change – so keep an eye out for our new vans delivering furniture to an event near you soon!
If you would like to hire some chairs for an event you are planning contact our team on 0207 112 8511 and we would love to help.