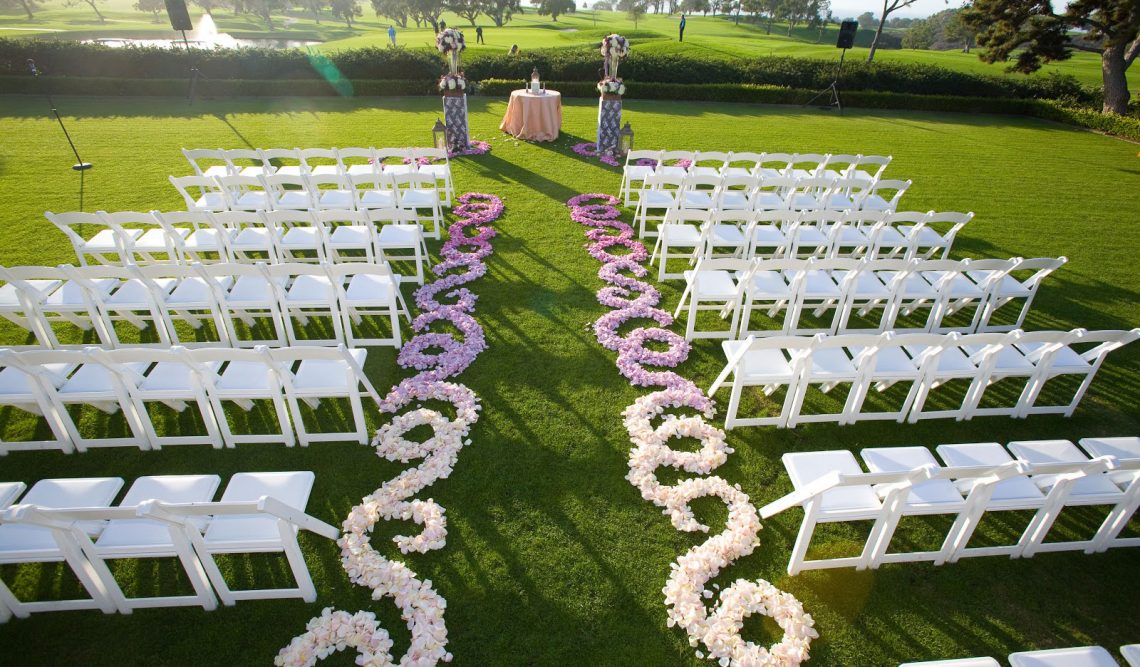 Eight of the Best Spring Wedding Trends for 2018
Getting married this year and run out of inspiration? Not sure what the best spring wedding trends for 2021 are? We have already told you which wedding trends to avoid in 2021, so what is on trend for the coming months? We have supplied furniture to hundreds of brides and grooms and here's what we think will be the best spring wedding trends for spring 2021:
1. Sky-scraper wedding cakes

The taller the better when it comes to wedding cakes. The wedding cake should be the star of the reception and deliver a real wow factor when guests walk in. The cake itself can be covered in royal icing, left naked, be decorated all over and be any colour. It is the height that is important. So make sure yours is reaching for the stars!
2. Pastel colours

Spring can mean bright yellows and pinks but this season it is all about pastel colours. Delightfully soft, dusky and subtle is key for picking out your colour scheme. The softer the pastel the more on trend it will be. Think about combining two pastel colours in an ombre style or choosing two contrasting pastels.
3. Floral prints

The era of the plain ivory-coloured wedding dress is over. Nowadays it is all about the detailing, and this season floral prints reign supreme. Whether you go for subtle little flower details or big and bold floral prints, you will see them everywhere from the dress to the invites to what the bridesmaids are wearing.
4. Sheer wedding dresses

If you don't fancy the thought of going floral for your wedding dress then another key trend this season is the sheer look. You can go all out and choose a totally sheer back, or keep it classy with sheer sleeves. Floaty veils made from the lightest silk are also in vogue. Think sweet, ethereal, bohemian designs.
5. Personalised invites

The wedding invite is your guest's first impression of what your wedding is going to be like. This season the fashion is to be personal with handmade invites, or you can add personal touches to shop bought ones. This can be anything from adding sparkles to your invites, hand writing them or using special custom-made stamps.
6. Big bouquets

Spring is all about the reappearance of flowers and this is an amazing time for blooms. The trend this year is for big and bold bouquets that overflow and make a huge statement. It also transfers to the tables so think about how you can have larger than life centre-pieces without disrupting the eating experience. Pick seasonal spring flowers such as tulips, daffodils, sweet peas, and peonies and add typical flowering stems such as cherry blossom. Remember, using seasonal blooms will not only be cheaper but you'll have the pick of the bunch.
7. Coloured gem stones in rings

Popularised by the Duchess of Cambridge, who wore a sapphire engagement ring, brides are steering clear of the typical diamond engagement ring. These days a coloured gem stone is considered to be much more on trend. It doesn't have to be big and ostentatious, it is the colour that should be prominent, not the size. If you cannot get away from a diamond as the centre stone then how about surrounding it with smaller coloured gem stones?
8. Food stations

Finally, there are some that believe food stations have had their day, but true foodies in the industry are disputing this. Instead of having a professional at each food station the movement has changed to keeping it casual and friendly. You can either have food stations where guests help themselves or if you really don't like this trend then how about serving platters on the reception tables where guests can serve themselves? The key is to keep it understated and informal.