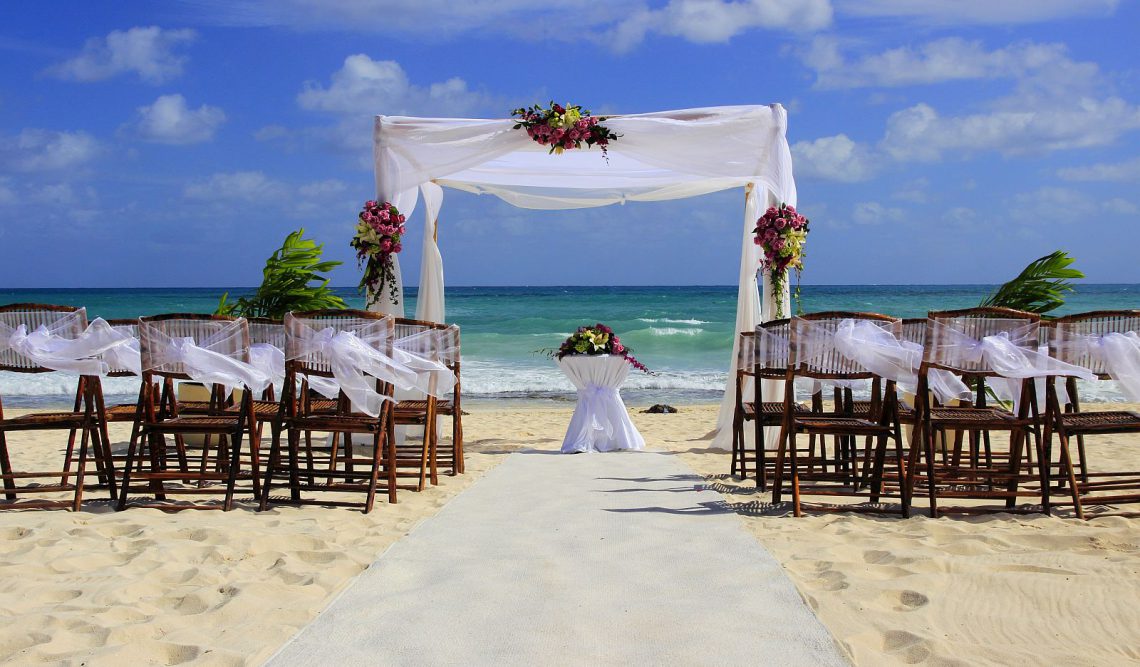 Extreme Heat: Keeping cool at summer events when it's unbearably hot
The UK has seen record-breaking temperatures in the last few days, and this extreme heat is only going to continue. Whilst some of us embrace the hotter weather, summer is also the time when many people hold special events. Weddings, in particular, are popular in the summer, and we want to celebrate these when the weather is warm. However, extreme heat can cause all kinds of problems.
Extreme heat can be particularly dangerous to the elderly and small children, especially babies. So how can you enjoy your special summer event when it is unbearably hot outside?
Tips to cope with extreme heat in the summer
The Venue
If your event is a wedding and you are getting married in a church you are going to be much cooler inside than outside. This is because many churches don't have a heating system. This is in order to protect the precious artefacts inside. Therefore, when the temperature is rising outside you should aim to get your guests inside the church as soon as possible.
If your event is in a hotel check the venue for its air-conditioning. You want the system working and on at least an hour before you and your guests arrive. One point to remember is if the temperature is very hot outside, don't turn the air-con up to maximum output inside. Going from very hot to freezing is uncomfortable. It is far better to have the temperature a few degrees lower than outside then adjust accordingly as it rises when your guests fill up the venue.
The Elderly
Older people do not do extreme heat at all. In fact, it can be fatal. You have to take special care to make sure they are comfortable, cool, and hydrated throughout the event. This might mean seating them in the shade (if outside) or under the air-con (if inside).
There are things you can do to help your elderly guests before they set off. They can wear loose-fitting clothes that are made from natural fibres such as cotton or linen. A wide-brimmed hat will keep the heat off their faces. Sunglasses stop the glare of the sun affecting their eyes. Choose loose-fitting shorts instead of trousers and sleeveless shirts and blouses. Sandals that let in the air are preferable to shoes or trainers.
If the temperature is unbearably hot, supply your elderly guests with handheld fans that they can operate themselves. Or, why not place cooling fans in strategic areas to blow cooling air over the more vulnerable guests?
Babies and Toddlers
Small children tend to run around at summer events and get hot all by themselves. However, you can apply a lot of the extreme heat rules for the elderly to babies and toddlers.
For toddlers, dress them in as few loose-fitting clothes as possible, making sure you pick natural materials. Pack cooking snacks such as frozen yoghurt drinks or ice pops that they can easily munch on without ruining their appetite later on. Make sure you have plenty of cool drinks available and keep them in a cool bag ready to get at quickly.
Babies need to keep cool at all times as it is very dangerous for them to overheat. If you are bringing them in a pram or buggy, why not use a cold-water bottle under a towel to keep the area cool? Just fill a hot water bottle two thirds full with water, pop in the freezer to freeze and then wrap in a towel. You can also attach a mobile cooling fan to the buggy or pram to provide a lovely cool breeze. And don't dress your baby in too many clothes. In fact, if it is really hot, a nappy with a cotton sheet over them will do.
All Guests
It's not just the elderly and small children that suffer in extreme heat. If your summer event is heading outdoors, provide some shade from direct sunlight with parasols or gazebos. Hire a bar that supplies free iced water on tap. Hook up a paddling pool to a water hose for instant cooling appeal. Youngsters can splash about in the water, and older guests can dip their toes.
Provide drinks stations on really hot days. This can be something as simple as drinks in buckets with ice or in troughs with icy cool water. Water misters are a great idea for extreme weather. They are just spray bottles guests can mist their faces with and you can give one to each guest.
Organise a first-aid area with dedicated first-aiders on-site to give medical assistance when needed.
Finally, serve cold food as you would at a picnic, so think salads, cold meats and fish dishes, rather than hot food like barbeques in extreme heat. Eating cold food naturally cools the body down.
With a little preparation, we can all enjoy the hot weather, without any dangerous consequences for our guests.