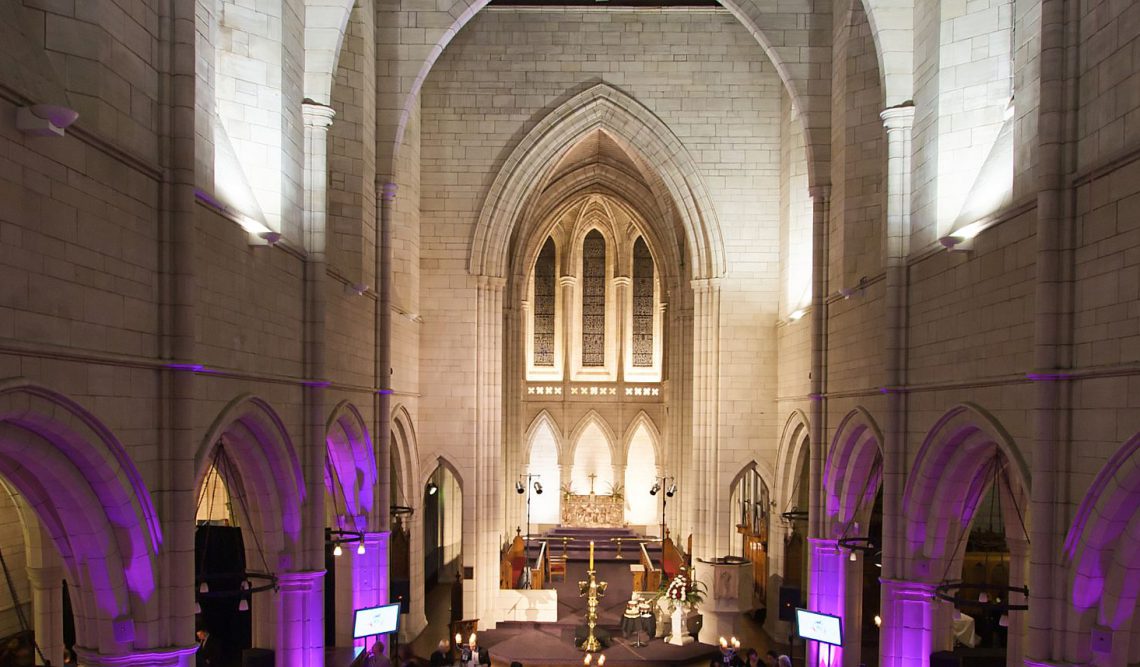 10 Steps on How to Organise the Perfect Baby Christening
With the christening of Royal baby Archie in just under a week's time, all eyes will be focused on the Duke and Duchess of Sussex. Details of the Royal christening are scarce at the moment, but if you are organising one for your own baby, you might be feeling as overwhelmed as the Royal couple. Of course, they have many people around to help them, but they still want every detail to be perfect.
As well as getting every single detail right, one other point to consider is the difference between christening and baptism.
Baptisms are holy ceremonies where a priest pours holy water over the baby's head three times in the name of the Father, Son and Holy Ghost.
A christening is a naming ceremony that takes place after a baptism. You can have a christening without baptism if you are not religious.
If you need a checklist to help you with the big and finer points of your baby's christening, we have put together ten steps that make sure you don't miss out any important details.
How to Organise the Perfect Baby Christening
Choose the godparents
One of the main points of a christening is to appoint godparents. This is going to affect both the child and you for the rest of your lives. So choose carefully. Likewise, be mindful of upsetting people who may have thought they were your natural choices.
Decide on your venue
Where do you want the christening to take place? The obvious choice if the christening is taking place after baptism is a church. But for those who are opting just for a christening, you can choose a place that is not significantly holy. Of course, you will have to make sure that this type of ceremony is allowed.
Thinking about the service
Christenings and baptisms typically follow a set order of service that is laid out by the priest or vicar. That being said, there are some things you should be aware of. Christenings are like weddings and run like clockwork so guests need to be punctual. Larger churches can be quite cold so make sure baby and small children are wrapped up warm.
Book the service
Now you have chosen your venue you should go and introduce yourself to the local vicar or priest. Some churches allow a separate christening as a special service, others perform them as part of the main Sunday service. The person conducting the service will want to know details about you, your baby and the godparents.
What will your baby be wearing?
Do you have a special outfit you want your baby to wear for the christening? Is it an antique handed down from your relatives that hold sacred meaning for your family? That is a lovely idea, but just be warned, babies are babies and to be slightly indelicate about the matter, are not in control of their bodies.
Don't forget your outfits
Of course, a lot of attention will be focused on your baby, after all, it is all about them. However, there will probably be photo opportunities later in the day and you want to think about how you'll look as well. Choose outfits that not only look good but are comfortable too.
The after-christening party
After the christening, it is customary to 'wet the baby's head'. This is not a hard and fast rule but as the christening doesn't usually take that long to complete, for guests that have travelled some distance it's a nice way to keep the celebrations going. You can make the party as low-key with a few drinks and nibbles or as fancy as you like. But if there are small children coming you should think about entertainment as they are likely to get bored.
Entertainment at the christening party
When thinking about entertainment at a baby christening you are not really organising for the adults, it's more about the children. Adults just need some ambient music and some bunting and balloons in the colours of the baby's sex. Think about how you'd decorate a baby shower and you get the idea. For entertainment for children, set aside an area and hire clowns, magicians, or even show a film for older kids.
Gifts for the baby
Lots of your guests will want to know whether they should bring gifts for the baby. The time to inform guests of the gift policy is on the invitation. If you don't want to receive gifts then state it at the bottom with a firm 'no gifts thank-you' or you can request that people donate to a charity of your choice. If you are happy to accept gifts then the correct etiquette is to not say anything.
Don't forget to photograph the occasion
Finally, it's easy to forget that once you've organised the event you'll want to remember it. The easiest way to do this is to designate someone to video or photograph the important moments. Otherwise, it is all too easy to get lost in the excitement of the day.