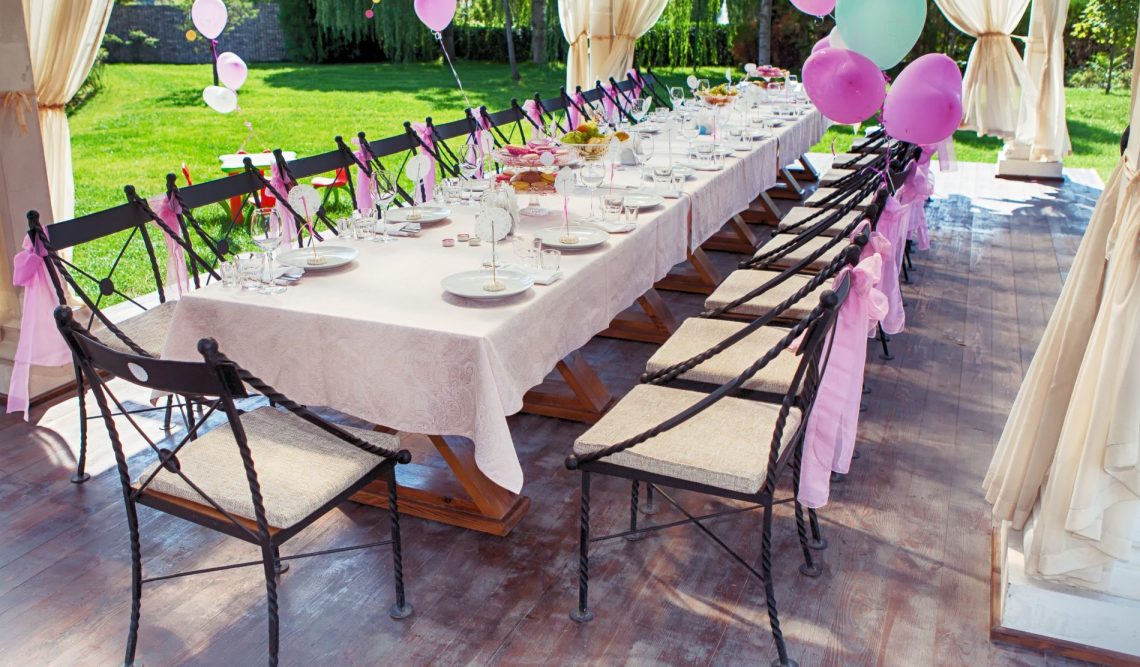 These 6 Steps Will Ensure You'll Have The Perfect Baby Shower
Once-upon-a-time it was considered to be a little self-centred to have a baby shower, but not anymore. These days it is perfectly acceptable.
Typically a close friend of the expectant mum will throw the baby shower. However, it's fine for anyone to organise one. You could be a co-worker, a family member or a friend of the family.
If you have been tasked with organising one then here are some tips on how to throw a perfect baby shower.
1. Decide the best place to hold the baby shower
You should take into consideration the expectant mum and how far along she is in her pregnancy. It is standard for a baby shower to be held a couple of months before the baby is due. You don't want the date to be too close to the delivery date. Obviously, the mum will be uncomfortable and tired by this stage. As to where to hold it, the home of whoever is organising the baby shower is usually best. Make sure that you have discussed the date with the expectant mum. It is also a good idea to get in touch with any important guests, such as grandparents and relatives living away so they can make the date.
2. Consider the expectant mum when you invite guests to the baby shower
Close family members will want to be invited, as well as dear friends. Talk to the expectant mum you can make sure you haven't left anyone important out by accident, or worse, invited someone they do not want to attend. If there are important people that are not able to come then why not arrange a Skype or FaceTime call so that they can still be a part of it?
3. Don't be too formal when you invite guests to the baby shower
A baby shower is a much less formal affair than say an engagement or a wedding. Therefore it is perfectly fine to email or message guests.  Post on social media and let guests know what the theme is, point to them a gift registry and give details of the time and place.
4. Give guests plenty of time before the event

As you would with any social engagement you want to give your guests plenty of time to plan ahead and to secure the date in their diary. So with this in mind, send out invites at least four weeks in advance. Not only does this gives guests the chance to buy a gift it also allows them enough time to book the date.
5. Tips on decorating
If you know the sex of the baby then you can decorate with either pinks or blues. If you are not sure then bright rainbow colours work really well. Hang coloured balloons and bunting and use pink or blue tablecloths along with coloured napkins. Fairy lights work well at baby showers, as do cute centrepieces and banners.
6. Ideas for activities at the baby shower
This is very easy to get wrong, but you don't have to. Ask the parents-to-be what they would like to do at their baby shower and go on from their suggestions. Some couples like to play games or have some activities going on, others just like to be pampered and spend time with friends and family. Whatever your couple requests, make sure you provide food and drinks and set aside an hour for present giving.
Good luck with organising your baby shower!