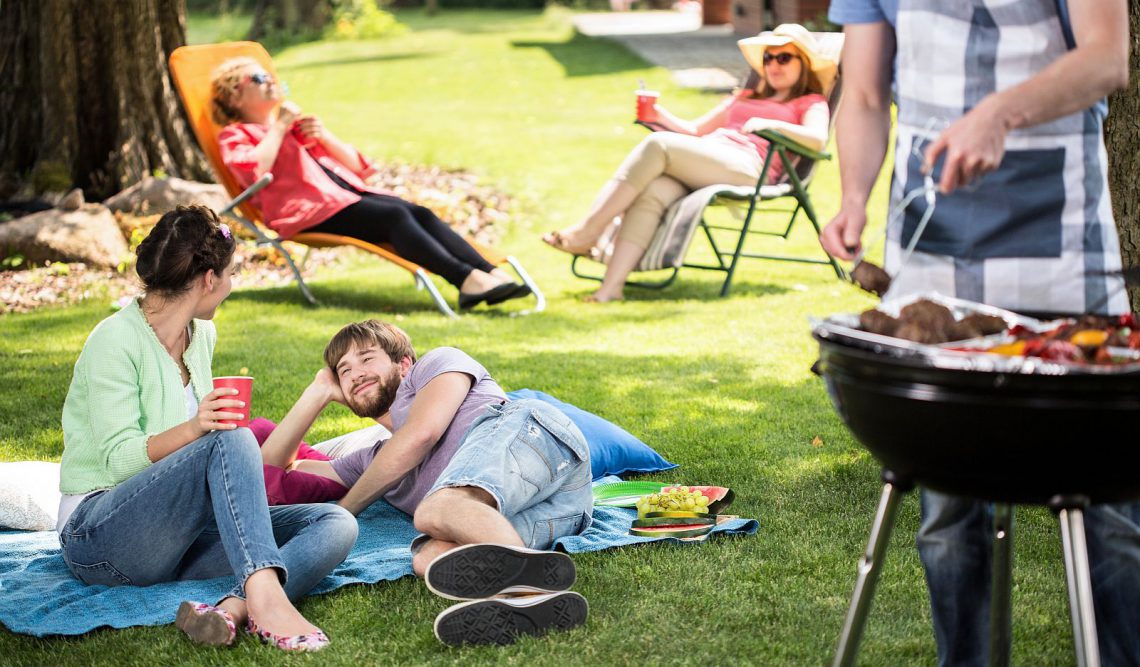 Your Guide on Creating a Great Menu for Vegans at Barbecues
Most people think that barbecues are all about searing meat over hot coals. However, veganism is rising amongst all age groups, and in particular, young people. As a result, many people are finding that they must cater for more vegans at their events, and this includes the humble barbecue. So how do you make sure vegans are well fed and don't feel alienated at a barbecue? With a little forward planning and our guide:
Essential rules on cooking for vegans at barbecues
Keep all vegan produce away from meat and fish
Check dips and condiments such as mayonnaise and ketchup before serving it to vegans.
Don't cook vegan food on the same grill or barbecue as meat or fish.
Leave dressings for salad on the side in case they contain any animal products.
Don't use the same utensils for cooking the meat and vegan products.
Use chips such as nachos and vegetable dips like guacamole and salsa that everyone can eat.
What to cook for vegans at barbecues
People seem to lose all creativity when it comes to vegans, especially at a barbecue. It's probably because we connect barbecues with meat, we can't picture cooking anything else. But it doesn't take a lot of imagination to come up with vegan recipes that even meat-eaters will want to try.
Make vegetables the star of the show
How can you make the humble vegetable more interesting? Well, think about how you make meat or fish more interesting? You marinade it, you add herbs and spices to it, you cover it with butter and salt and pepper and roast it. So, surprise surprise, you can do all of this to most vegetables.
Here are a few suggestions:
Corn on the cob with a mango and chilli glaze.
Cauliflower steaks with lime and coriander marinade.
Portobello mushrooms with garlic butter.
Courgettes with a little salt and lemon juice.
Romaine lettuce with a drizzle of non-dairy dressing.
Aubergine and melted non-dairy cheese.
Cook vegan burgers and sausages
There are so many vegan products in the shops that mimic meat burgers and sausages your vegan guest doesn't have to feel left out of the barbecue experience. Of course, always make sure to cook vegan products on a different barbecue to avoid cross-contamination. And remember, it is not enough to separate items on the same grill space. You'll need two separate barbecues. One way you can achieve this is to buy a small disposable barbecue to cook vegan products on.
One another point to remember is don't cook the vegetables on the same barbecue as the meat products. You'd be surprised how many people remember to keep the main items apart then forget about the less important ones.
Make up some interesting salads
Once you've sorted out the main recipes and the staples of the barbecue for the meat-eaters and vegans it is time to sort out the sides and this includes the salads.
Salads don't have to be boring or an afterthought. Here are just a few examples:
Chargrilled cauliflower salad
Quinoa salad with lentils
Spicy pepper salad
Cucumber salad and mustard seeds
Herb-roasted potato salad
Pear, pomegranate and roasted squash salad
Raw beetroot and Chinese leaf with grated carrots
Don't forget desserts
Finally, do offer a dessert. There are tons of dairy-free ice creams available but there are also loads of ways you can impress your vegan guest by going the extra mile and showing you've thought of their dietary requirements. Here are a few simple ideas:
Baked apple on the barbecue in foil with raisins and cinnamon
Bananas in their skins with golden syrup and dairy-free ice cream
Charred peaches with fresh raspberries
With a little thought and planning, all your vegan guests can relax at your barbecue and enjoy some delicious food.