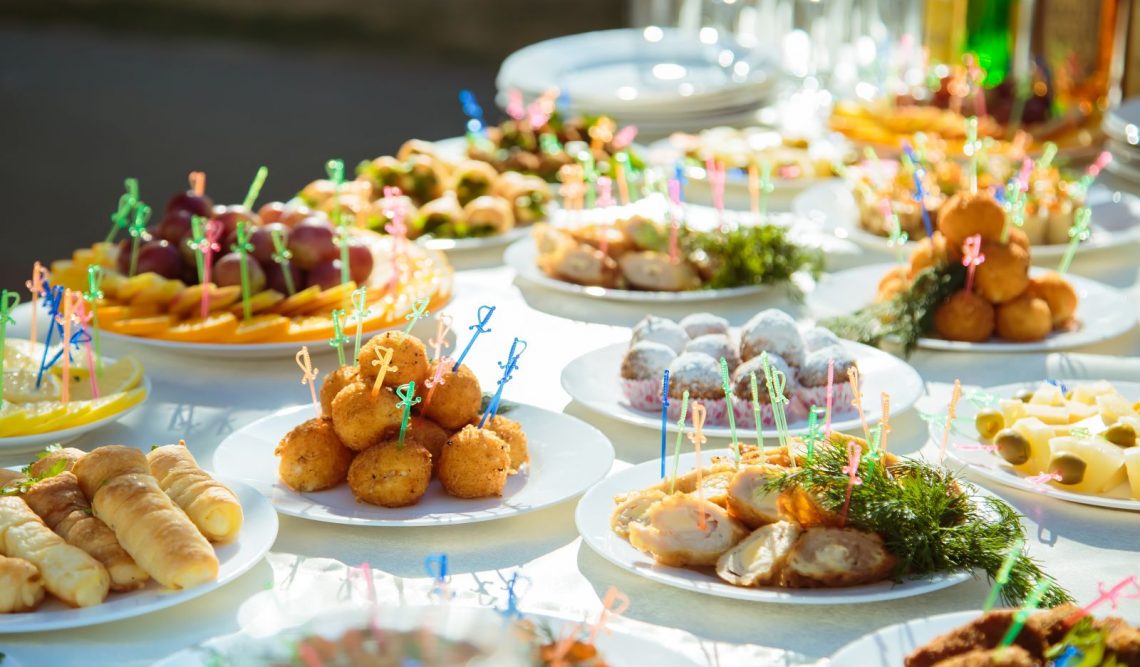 Menu Planning: How to keep your customers happy with these 5 rules
Gone are the days where caterers could get away with offering a veggie option alongside a few meat offerings. Nowadays menu planning has to tick a lot more boxes.
So how do you make sure your customers are raving about your food instead of wondering where the nearest takeaway is? By menu planning that focuses on these 5 rules.
1. Use local produce
Customers don't want to know that the rare garnish you've used has been flown halfway across the globe. They want local, responsibly-farmed produce from the nearest field.
"Clients love to hear that we partner with local farms and vendors that use sustainable foods." Shai Tertner, founder ofShiraz Creative
Using locally sourced ingredients and naming your suppliers not only creates interest but a good feeling about the food. Customers want to know the story behind the produce. So tell it alongside your menu.
2. Offer a wide variety
If you really want to impress your clients you should offer more options. We live in a multicultural society and food should reflect that. Not to mention that there is currently a major rise in veganism. Therefore, if you want to get a great reputation, make yourself known for providing delicious and tasty plant-based morsels.
In addition, don't forget there are many customers with food-restrictive diets. As well as gluten-free remember kosher, halal and customers that could be lactose-intolerant. Most important of all, don't wait for your client to tell you about any possible allergies, ask first and make sure your attendees can relax whilst they are enjoying the menu.
3. Go global
We don't mean fly expensive produce from thousands of miles away. We mean to take into account that clients these days have a much more sophisticated taste than years ago. They have travelled further to more exotic places and sampled a wider variety of dishes than ever before. Take advantage of this by replicating some traditional food from some of the more unusual holiday destinations.
4. Make your food Instagram-worthy
It used to be poor etiquette for guests to have their phones out whilst dining. Now, if you don't take a perfect picture of your food no one will believe you've even gone out.
Capitalise on this expanding social media trend by making your food so presentably gorgeous your guests will reach for their phone first and not the fork.
5. Waste-not-want-not
Customers want to know that the food they're buying does not go to waste. Despite most people watching their wallets, they still want good value for money. Take this into account when you are menu planning. Use ingredients where the whole vegetable or meat, a fish product can be used. And don't forget, tell that story. Your guests will appreciate it, it adds another dimension to the food.
Menu planning doesn't have to be difficult. Simply talk to your client, cater to their needs, get involved in their event and use the best produce.