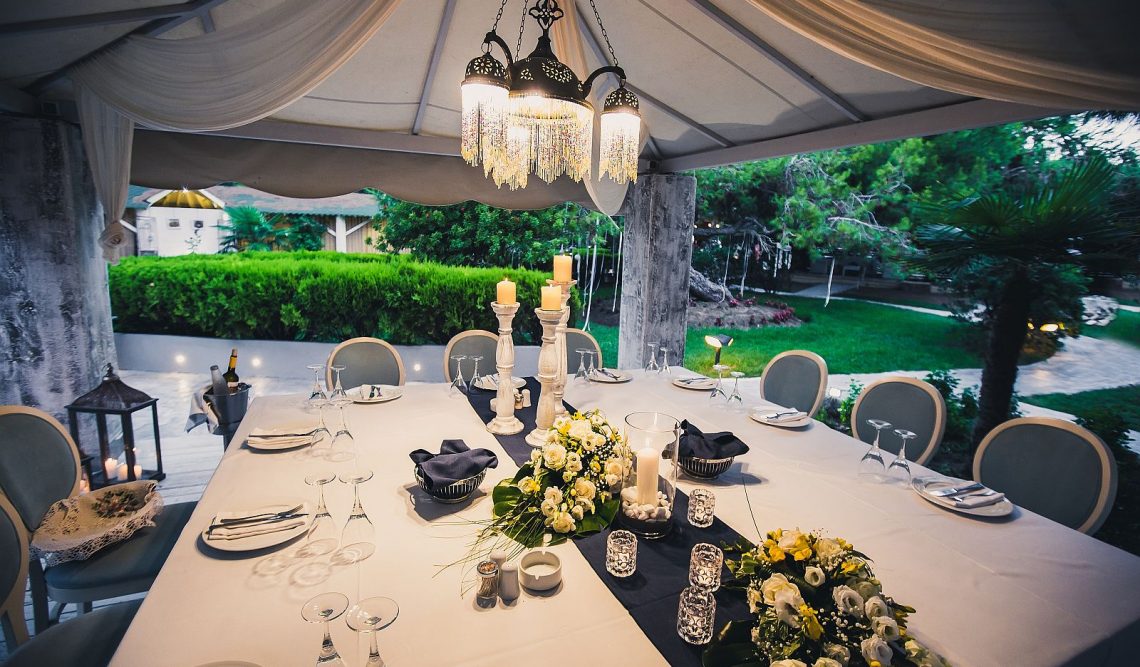 Budget Wedding Ideas that are sure to impress your guests
October 15, 2018Janey Davies
Wedding
Anyone getting married these days has to watch the pennies, but coming up with unique budget wedding ideas can be difficult.
We all want to wow our guests but many of us simply don't have the money to spend. At Yahire, we always find there are two problems when it comes to picking a theme. The first is that most budget wedding ideas have already been done. The rustic barn, on the beach, we've seen it all before. The second problem is, of course, the cost. But budget weddings don't have to be boring or skimp on the details.
Deciding on something truly unique and within your wedding budget can be tricky. But we have picked six amazing themes for you, all you have to do is see which one you like the most!
Our favourite six unique budget wedding ideas:
1. The Venue: Industrial
One trend that is set to be very popular this year is the industrial venue. These are typically large spaces with wooden floors and high ceilings. Think of them as a blank canvas where you can go to town with the style of chairs and tables. Keep it pretty stark-looking by using materials such as chrome, glass, steel and stripped back wood. Colours that really suit this theme are brown, blacks, creams and bright blues. Add some softer touches to warm the venue up with velvets and distressed leather.
2. The Colours: Turquoise and Brown
Instead of opting for the usual spring colours of pinks, lilacs and yellow, why not try a different colour combination such as turquoise and brown? You can achieve this combo really easily. The furniture can be your browns, flowers can add the blue/turquoise accents, or use the brown as your table runners and pop turquoise glass candle holders on top.
3. The Theme: Glamping
If the thought of a posh hotel bores you and you prefer the great outdoors, why not hire a glamping campsite for you and your guests? This is one of the latest trends that more and more couples are opting for. It has a relaxed feel that many young couples love, but it is definitely not roughing it. There are so many different styles of glamping to choose from. Revamped shepherd's huts, yurts, gypsy caravans, tree houses, safari tents and even airstreams (a luxury RV, similar to a campervan).
4. The Style: New Age Bohemian
This is kind of like a romantic ethereal look but with a little edge to it. It suits quirky brides who are casual and have their own style. Think of someone like Florence & the Machine, Kate Bush or Stevie Nicks. Beautiful, long gowns with eclectic jewellery, wildflowers and laidback food. Hair will be carefree and tousled and don't even think about ties for the guys.
5. The Catering: Food trucks
Instead of a traditional sit-down meal, or a buffet, food trucks give a unique and memorable food service. Not only is it affordable, but guests can have their pick of hot, delicious food cooked on the spot and prepared to order. Furthermore, they don't have to look like your typical burger van down the high street. Add flowers and decorate with your wedding's theme colours to help them blend into the whole experience. More and more couples are looking for an original dining experience and this certainly fits the bill.
6. The Vibe: Whimsical
Finally, this is one of our favourite budget wedding ideas. Think the Mad Hatter's Tea Party, giant chessboards, cake buffets, and magical drinks. This theme really allows your imagination to go wild. So it can be anything from arranging the seats in the middle of a garden maze, using balloons instead of flower arrangements, topsy-turvy wedding cakes and waiters dressed as playing cards. This theme lends itself to impromptu singing service staff, unusual music choices or even things like hiring a carousel. The great thing about this one of our budget wedding ideas is that literally, anything goes!