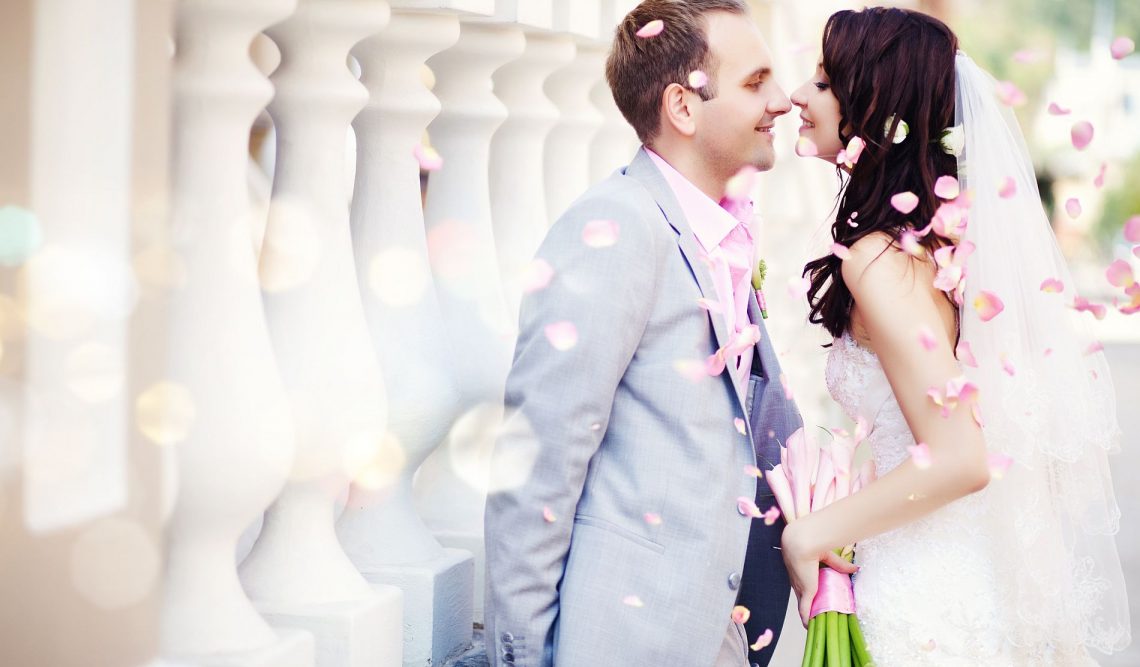 12 Ways you can have a Wonderful Budget Wedding
With the cost of an average wedding tipping a whopping £27,000, many couples are looking at having a budget wedding.
But no one wants their guests to see bargain-priced canapes or shop-bought flowers. So where do you start? Knowing where to skimp and save and where to splash out are the first rules of having a budget wedding. For instance, a tough piece of beef on a roast dinner is going to shout cheap, whereas small slivers of fine sirloin served on mini Yorkshire Puddings as hors d'œuvres is as posh as you like, and probably costs less.
Here are 12 other ways you can have a wonderful budget wedding:
1. Look for bargains in the wrong seasons
If your wedding is in the summer, start looking for dresses in winter. This way you will bag a real bargain. You'll get all the sale items at ridiculously knocked down prices. And it is not about being organised, remember, most brides start preparing 18 months before the wedding anyway.
2. Find cheaper venues
Talking about wrong seasons, one person's dislike of winter is another bride's absolute dream. So if you don't mind a chilly day for your nuptials remember that venues struggle to get bookings in the winter and you could bag a great deal.
3. Look for all-inclusive venues
Just because some people might turn their noses up at all-inclusive holidays, there's no reason why you should do the same when it comes to weddings. In fact, an all-inclusive venue is so much easier and cheaper when it comes to planning and executing on the day. Look up those posh hotels and ask for deals for using all of the facilities. Establishments love this kind of booking.
4. Don't pay for a full day
Want professional hair and make-up but want to save some money? Get the pros in for an hour before to do the basics then keep all the goodies they normally leave behind.
5. Keep a tight rein on the guest list
It sounds adorable when you are planning the wedding to invite everyone including the children but think realistically. Invite more peopleand they'll eat and drink more and you are paying for all that. Keep the guest list trim and only invite the closest people on both sides.
6. Ask for help from your guests
Talking of guests, is there anything your guests can help you with? Do you have someone who can sing like an angel and is dying to show off their talent? Is there a magician amongst your guests or a comedian? How about a cake maker who will make the wedding cake? Don't be afraid to ask.
7. Use local talent
Instead of hiring that exclusive photographer, renowned for adding those gorgeous sepia touches that are 'so in right now', give a local a leg up instead. They will be cheaper and much more willing to impress.
8. Make your own invites
This is actually quite fun to do and can be done on a quiet evening when the two of you are sitting together. If you have children even better. Just get some brightly coloured cards, sprinkles, stars, glitter, and away you go.
9. Use seasonal flowers
You might adore that tropical lily, grown on the banks of a remote island near Hawaii, only accessible by experienced deep-sea pearl divers, but it will cost a fortune and if it is winter forget it. Use flowers that are in season and you'll save yourself a packet.
10. Serve one toast of sparkly
Buy a consignment of cheap sparkling wine and as guests arrive present them with a glass of bubbly to toast the bride and groom and then leave them to it. If you feel guilty about them having to buy their own drinks you can offer a punch bowl as well. Remember, this is a budget wedding, not a free-for-all bar.
11. Borrow from friends and neighbours
Any table that has been borrowed looks practically the same with a tablecloth over it. And not many people check to make sure all the cutlery is the same either. Using different kinds of glasses for toasts can be quirky, as can serving food on different platters.
12. Hire furniture don't buy it
You can get great deals from furniture hire companies, especially from the good ones who will work with you and your budget. Look for recommendations before you book.
Weddings don't have to be expensive. We hope we have shown you that there are many ways you can have an amazing budget wedding without having to compromise.