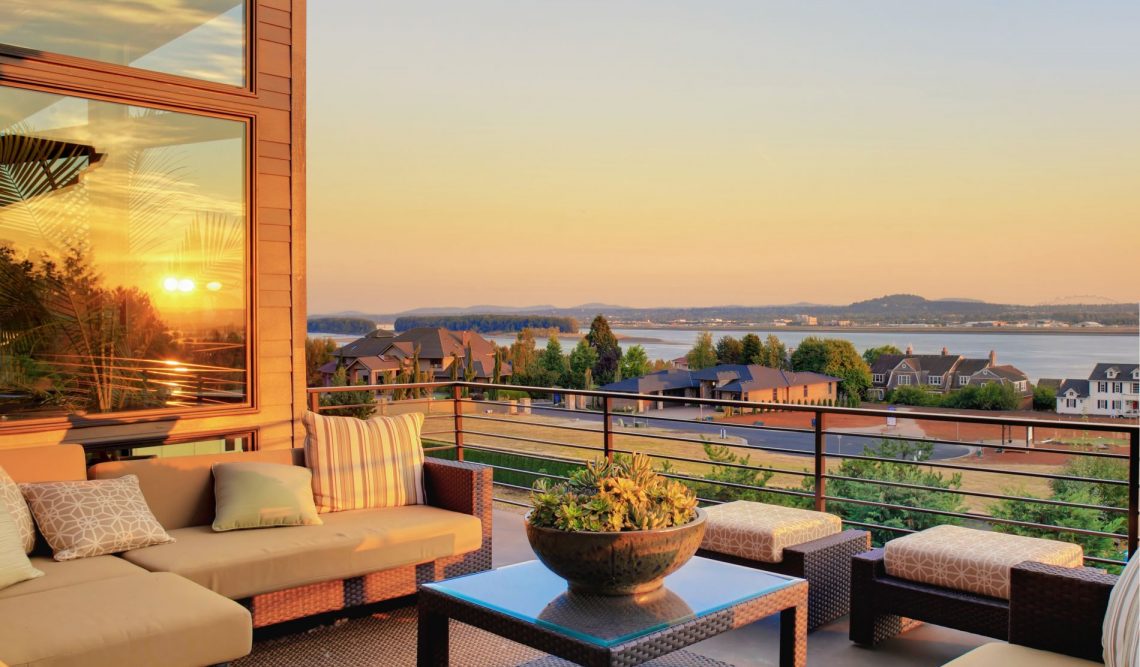 6 ways you can create space in your home without extending
There are several ways you can create space in your home without having to extend.
Many homeowners are now choosing to stay in their properties and upgrade it a little, instead of moving to a larger or better house. But with most of us living on a strict budget, what are our options if we want to create space within our homes?
If you cannot afford to move, but crave more room, have a look at our top tips on how you can create space without having to extend.
1. Use your under-stairs space
Is the space under your stairs is just an awkward place to vacuum? Then consider creating a better use of it by installing a cupboard under there. It is simple enough to do and won't take too long either. A professional will help you to design the space inside the cupboard and how you want the layout to look. Decide what you want to store in there. It could be cleaning equipment like vacuums or clothes coats or shoes or, or if you don't need cupboard space how about a working area with a desk and chair?
2. Make good use of your attic
If you haven't been up into your attic for a few years pop up there now and check it out to see if it is a suitable space for converting. You will need to make sure there is enough headroom. Ideally, you should have 220cm or seven feet at the main point in the attic. This might seem quite high but remember that you'll have to lay down flooring and put in proper insulation, which will all lower the height. See if there are any hindrances in the roof that will get in the way such as chimney breasts or water tanks etc. Adding roof windows will brighten the attic and if you make access easy it will not only create space but add value to your home.
3. Add an extra toilet
Any areas such as unused cupboards or under the stairs can be turned into an extra toilet. You'd be surprised how much a downstairs loo can add value to your home. If space is really tight look for slim-line wash basins and toilets. Of course, make sure there is standing room for the gentleman in your life! Choose doors that open outwards so that you don't compromise on limited space. Don't forget you'll also need lighting and proper ventilation. Don't worry about adding radiators as hopefully, you won't be in there long enough to get cold.
4. Get more out of your garage
If you have got room to park on a driveway then it is more than likely that your garage is being underused. Get the most out of it by repurposing it. You can easily turn it into a different kind of room that you will get lots of use out of instead. For instance, you might want a work-study or a guest bedroom, or how about an entertainment space for you and your friends? Most garages have solid foundations and are fully waterproof from the elements. The only thing stopping you is your own imagination.
5. Create an open-plan kitchen/dining area
Create space with an open plan kitchen and dining room. Not only is this an ultra-modern look and way of living, but costs are much more affordable than you'd expect. Expect to pay under a thousand pounds to remove the separating wall. If this is a load-bearing wall you'll have to pay extra and consult a structural engineer. You might want to completely redesign your kitchen if you are creating an open plan kitchen. If this is the case, situate the dining part of the room near the windows and make sure you can access the new area from the hallway.
6. Add an en-suite to your bedroom
Our final tip is to add an en-suite to the main bedroom. Obviously, this is a job for a professional but it is a super way to add extra space and give yourselves a bit of luxury in the process. For bigger families that have morning bathrooms issues, it is a godsend. You probably won't need planning permission but the work will have to meet building standards and regulations. Remember, when you are choosing the bathroom suite, consider that you might be using it late at night. So take into account a quiet flushing loo and low-level lighting so that you don't disturb your partner.