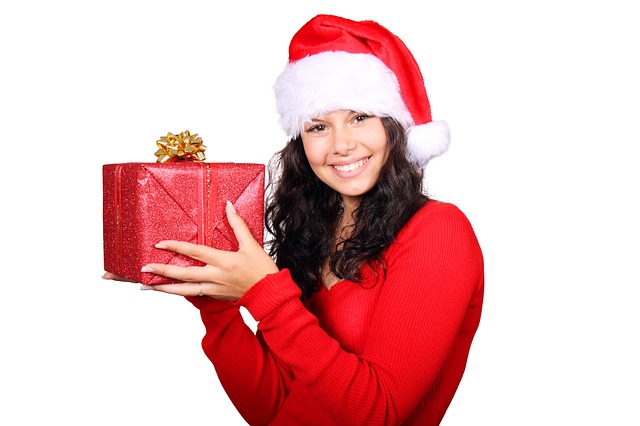 Your DIY Guide to the Office Christmas Party
What happens at the office party stays at the office party!
You've heard it again… the 'C' word. Whether on the radio, in the supermarkets or in the office; Christmas is coming! You'd be forgiven to think, 'it's too early to think about that, it's November', but in reality, even the most organised of managers and events planners will know that in terms of the working year, unless you're going to host your office Christmas party on Christmas Day itself, time is ticking to plan your festive extravaganza!
So how do you plan the ultimate party that gets the office buzzing with that festive vibe? It is a well-known fact, that it is a simple combination of planning and props that gives that wow factor. You may be asking what exactly is needed to be planned and what are the special touches that add the X Factor to your Christmas do?
Discover your DIY guide to the office Christmas party!
Step One:
Set the date and work out who is invited: If you work for a slightly larger company, it is worth making a list of all the names of the people you plan to invite, so you don't forget poor Glenda who has been making you tea for the last 5 years and gone unnoticed. It also helps with your budgeting and personalised gifts if you choose to make/purchase some.
Step Two:
Work out your budget: Set a budget and stick to it! It is important to get this bit right as early on as possible so that you do not end up with surprise costs.
Step Three:
Decide on your venue: Whether your company is small or that little bit bigger, you can jazz up the office and create your own winter wonderland with a healthy helping of fake snow, lanterns and Christmas music. Add the wow factor with some uplighters, a red carpet or an outdoor gazebo, which transforms the space and gives some glitzy glam! Don't forget the fairy lights and table confetti; an easy and hassle free way to add a subtle sparkle.
Step Four:
Plan your food and drink: Work out if you are going to book caterers – some butchers do a hog roast and pulled pork butties, which can really tantalise the taste-buds and is an easy, no-fuss option that is both informal and fun. Unsure of a hog roast? There are an abundance of caterers at your disposal highly trained in rustling up the ultimate festive food menu.
Alternatively, you could make your own merry medley of Christmas confectionary with a mix of our naughty nibbles and delicious drinks below…
Christmas Cocktails
Snowballs: A zingy and yet creamy balance of Advocat, lemonade, fresh lime and garnished with a cherry!
Mulled Wine: A winter warmer (serve warmed) with a blend of red wine, cinnamon, nutmeg, oranges, sugar and either cloves/bay leaves.
Christmas Punch: Blend Cointreau & cranberry just with a jumble of fruits. Float orange slices to garnish.
Hot Buttered Rum: Dark rum with butter, water and sugar.
Spiced Chocolate Eggnog: A creamy mingling of vanilla, chocolate, cinnamon, brandy, egg, milk, cream and sugar.
Merry Mocktails!
Spiced Hot Chocolate: Melted chocolate, cocoa powder, vanilla, milk, cream, cinnamon and chilli.
Cranberry Fizz: A fusion of cranberry juice, (non alc) ginger ale and sugar. Garnish with segments of fresh grapefruit.
Ginger Beer: You can buy these in!
Fruit Punch: Get creative and blend some fruit juices such as orange and cranberry together. Chop up some fresh fruit and add a splash of lemonade for some sparkle!
Snow Storm: Cloudy lemonade and edible glitter!
Naughty Nibbles
Mince Pies
 Gingerbread
 Stollen
 Sherry Trifle
 Candy canes
 Christmas Cake
Step Five:
Decide on whether you are going to have a themed party: Are you opting for a winter wonderland black tie event or are you aiming for informal and fun with a Christmas fancy? If you opt for the latter, here are some costume suggestions to consider below:
 Santa / Santa Baby
 Christmas Cracker
 Gingerbread Man
 Snowman
 Penguin
 Reindeer
 Christmas Pudding
 Christmas Tree
 Christmas Turkey
 Elf
 The Grinch
Step Six:
Christmas Presents! Whether offering a free bar, organising a Secret Santa gift exchange or creating individual employee stockings; Christmas gifts demonstrate appreciation and can act as a memento once the hangover haze has lifted!
Step Seven:
So you've organised the 'who', 'where' and 'when'. What's next? The optional extras. What for example are you doing at your party? Here are some more things to consider below.
Party Games
Time to break the ice! These low-budget and easy-to-do party games encourage all to embrace their inner child and have a good laugh!
Snowballs: (Essentially the Malteaser Game with white chocolate malteasers)
Pin the [nose, tail or other!] on Rudolf!
Pin the carrot on Frosty!
Christmas Quiz
 Name Game – Attach a Christmas character's name to your colleague's forehead using paper and sellotape. Have them do the same for yourself, then try to guess which you've been assigned. You can only answer 'yes' or 'no' to questions.
Music
Christmas Karaoke: A slurred Slade rendition belted out with the tunefulness of a cat with a stomach upset – who could refuse?
Create a Christmas playlist of your own
 Hire a Santa DJ!
Photo Pod
Create some lasting festive memories and some great prints to brighten up the office walls with a few props and the help of a photo pod! Watch as colleagues adorn themselves with Santa hats, elf ears, tinsel and other such hilarious accessories!
Last tips and advice
Keep the party light-hearted and simple. Remember to review your budget once you have finished your planning. Also, if you have sent out invitations, make sure you keep a note of who can and cannot make the party so you don't cater for too many or too few. Finally, enjoy yourself, relax and have a very Merry Christmas Office Party!