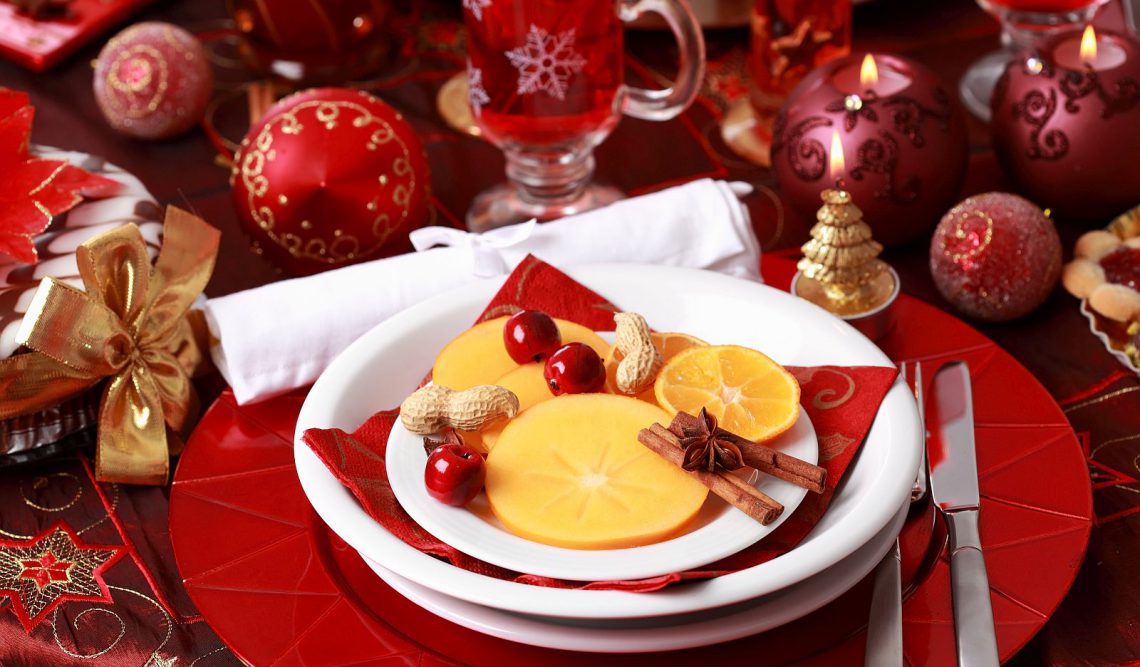 Christmas Dietary Restrictions: How to Cater to Guests with Different Diets
We admit, it's not our sexiest title, but it is a serious topic. Years ago, everyone sat down to roast turkey with Christmas pudding for afters and we complained about who did the washing up. Nowadays it is a lot different. If you are having guests over for the festive season you might have to cater to people with very different Christmas dietary restrictions.
Christmas Dietary Restrictions
How to Cater to People with Different Diets
No longer do you get the odd vegetarian at your table. Now there is a whole range of people who come with a list of dietary restrictions. For example, there has been a huge rise in the vegan movement. Not to mention children, in particular, can have deadly allergies. In addition, many people are now intolerant to certain foods. And don't forget some people do not eat certain food because of religious reasons. You, as the host, have a duty of care now. You are not just providing a delicious Christmas lunch or dinner, you have to cater to the many dietary differences. So, where do you start?
Ask first, don't assume
You know that old adage 'when you assume' etc. When you invite guests to your house make sure you ask them if they have any special dietary requirements. Don't assume because they are family or close friends that you already know. Remember, there are many different kinds of diet, including:
Slimming
Diabetes
Gluten-free
Fussy children
Vegetarians
Vegans
Lactose-intolerant
Nut allergy
High cholesterol
Don't be afraid to ask for a list of foods your guest can eat and those that are forbidden.
Don't single people out
People don't like to feel singled out. They like to be included so try not to separate them with different food options. It is hard when you have someone who is allergic to peanuts and a vegan coming for the day. But think about the things that all your guests can eat without worrying about them. The key is to offer common foods for everyone, then cater to certain specific items to those with dietary restrictions.
Slimmers – Offer a light starter such as melon or prawns and a fat-free dessert as an alternative to Christmas pudding.
Diabetics – Check whether your guest is Type-1 or Type-2 diabetic. Type-1 will need to avoid sugary things like sweets and cakes. Type-2 can be a little more relaxed about what they eat.
Gluten-free – Swap anything that contains gluten, such as sausage rolls, mince pies, Christmas pudding for a gluten-free version.
Fussy children – Variety is key here, offer a wide choice of food, including snacks such as vegetable crudities, breadsticks, satsumas, dips, and raisins, anything where they can help themselves.
Vegetarians – Check to see exactly what your veggie guests will eat. Most vegetarians will eat dairy products so you can still offer them double cream and use butter. However, be very careful when roasting potatoes not to use goose fat or lard. In fact, if you are hosting for vegetarians and vegans we suggest cooking potatoes in vegetable oil and vegetables in a non-dairy spread. Don't forget to check hidden meat products in thing such as Christmas pudding (animal suet) jelly (gelatine) etc.
Vegans – Your vegan guest will not eat anything derived from animals so we suggest cooking all the vegetables and potatoes in vegetable oil for everyone and then serving a main vegan dish for vegans and vegetarians.
Lactose-intolerant – You can either buy lactose-free milk and butter or use an alternative.
Nut allergy – If you have a guest coming with a nut allergy we suggest you don't have nuts anywhere in the house. Some people are so sensitive that they can have a reaction by the smallest trace. It is a good idea to know what you should do in case of an emergency. Swap nut snacks for potato crisps, chips, carrot sticks, dips or pitta bread.
High cholesterol – People with high cholesterol should avoid rich foods high in fat. Make sure you provide healthy alternatives to snacks, low-fat versions to cream, butter and any rich desserts.
Of course, the main thing about Christmas is to get family and friends together and enjoy each other's company.
If you do have guests with dietary differences over Christmas, our advice is:
Keep it simple, don't go overboard
Offer a range of common dishes that everyone can eat
Provide a few special dishes for your guests with dietary requirements
Happy Christmas from everyone at Yahire!