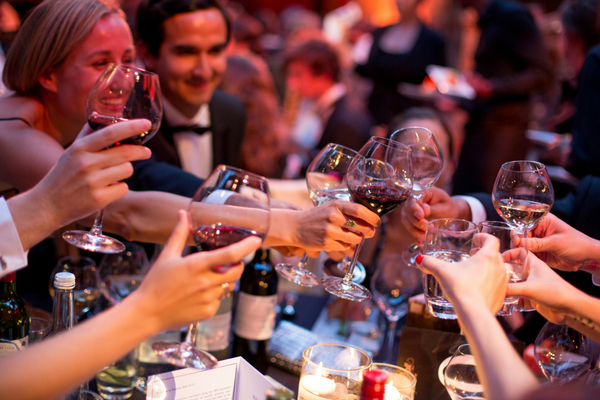 Exclusive Survey reveals all you need to know about Christmas Party Trends
Whether you are super-organised or leave everything to the last minute, it pays to know about the latest Christmas party trends.
So hands up everyone that's looking forward to their Christmas party? And let's have another show of hands for all those that are in charge of organizing one? But who has the time to sift through the mountains of data produced by thousands of survey companies? No, we don't either, which is why it pays to have friends in important places. And we are lucky because our friends over at Story Events have put together some stats from the latest survey carried out by Venue Search London. As a result, we've got the lowdown on all the Christmas party trends.
Venue Search London recently published their 2018 London Christmas Party Survey. The survey was carried out via an online questionnaire on Venue Search London and London Christmas Party Show websites between April 12th and 22nd 2018.
This is the second annual survey and represents the buying activity of more than 36,000 guests. This includes over 300 corporate event buyers and covers over £3m of total party spend in the 2017 season. The data below reflects the Christmas party spending trends of corporate buyers who booked Christmas parties inside the M25 in 2017.
We are very grateful to Story Events for picking out the key Christmas party trends for us. Have a look at what they found.
Key survey findings include:
The average spend per head rose by 2% in 2017 to £86.44 + VAT.
The proportion of buyers spending over £100 +VAT per guest rose from 28% to 32% in 2017.
55% of parties are now held at restaurants, bars and clubs (this is up from 52% in 2016)
Of those restaurant parties, 60% of them still opt for the more formal seated meal catering style.
Thursdays and Fridays remain the most popular nights for parties. This accounts for 69% of the total market.
However, there is a growing trend towards lunchtime events, which now represent 21% of the total Christmas events market.
The data suggests average party numbers will increase in 2018 as 30% of responders indicated a likely increase in guests for 2018.
This is in contrast to only 4% forecasting a reduction in their numbers from 2017.
45% of the total surveyed event spend was booked through venue finders and event agencies. This is up 11% from 2017.
The show brings together some of the top names in London venues, entertainment providers, event suppliers and agencies. We'll be exhibiting next year alongside the following well-established companies:
Ace Hotel, All Star Lanes, Barbican, Balls Brothers, Café Rouge, Bella Italia, City Cruises, London Stadium, Flight Club, Gaucho, Hilton, Sea Containers, Ice Bar London, Science Gallery, Lux Technical, Mercedes Benz, Coca-Cola, London Eye, The Steel Yard, Cutty Sark, Royal Observatory, Somerset House, Swan London, Natural History Museum, Venue Lab and more.
We hope you've found our findings really useful for your Christmas party.
For information about the 2019 London Christmas Party Show, head over to their website.