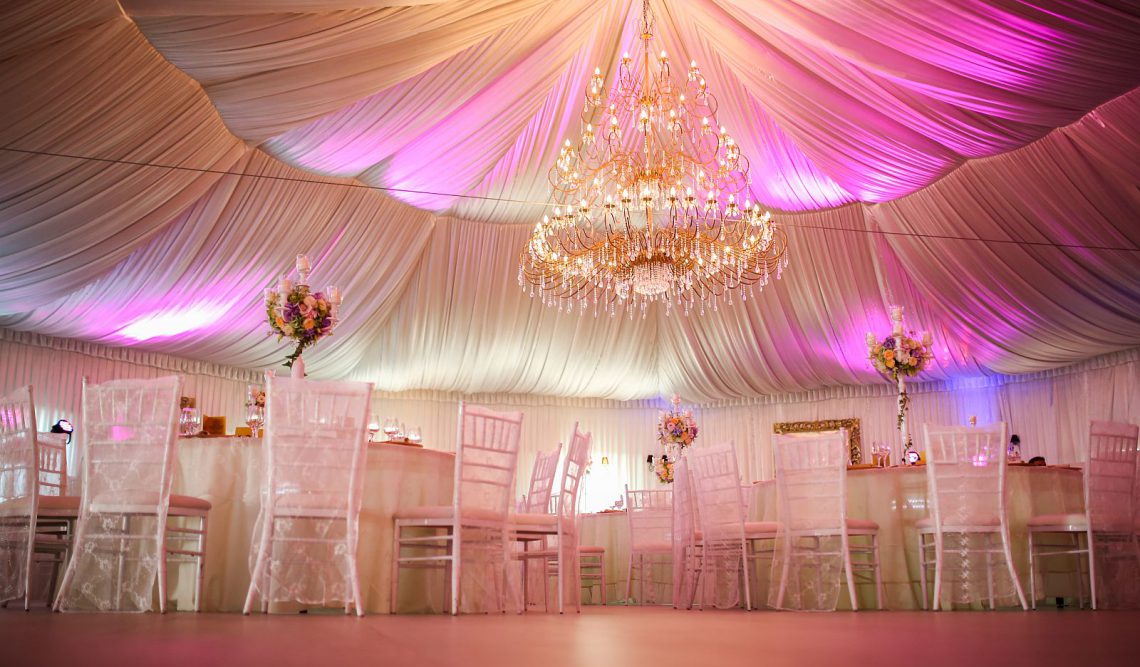 How to Transform a Blank Canvas Venue with these 5 Tips
Some people can look at a blank canvas venue and be filled with inspiration. For others their mind goes, well, a bit blank.
A blank canvas venue is basically four walls, a floor and a ceiling. And in the harsh light of day, it can be really uninspiring. But it also offers a great opportunity for transformation. Look at it this way, if you are an artist you wouldn't want to start painting on someone else's painting would you? You would want a blank piece of canvas all to yourself. What a blank canvas venue allows you is complete free reign over every aspect of the event. But we understand that faced with an empty space can be daunting so where do you start?
Five Tips on How to Transform a Blank Canvas Venue
Choose a theme
Before you think about the lighting, the furniture, the props or the catering, think about choosing a theme. Some event managers don't like themed events because they appear a little outdated but we think it all depends on the actual theme. It can be subtle, for example, a colour theme such as soft pastels or lush living greens. Or bringing the outside indoors and creating natural living spaces. If you want a more elaborate theme that involves extra props then concepts such as Mardi gras, carnivals, Alice in Wonderland, Masquerade balls, roaring 20s, and Summer of Love work well. Likewise, even weird ideas like a Where's Wally theme or a Zombie Apocalypse are not considered cheesy.
Divide the space
Now you have your theme look at the space in the venue. You will know from your event whether it features a stage with guest speakers and awards or a seated meal, a buffet table and dancing or stalls showcasing new products. This is your chance to use the space most effectively. If the venue is one large square, such as a big hall, think about the areas you need and how you can create them. Do you want a reception area so guests can be greeted at the start? Do you need to set up bars or a dancing floor? Where's the best place to set the stage? If your event is a sit-down meal, where are you going to position the tables so that you get the best atmosphere? You can use furniture to create comfortable seating areas and softer lighting to indicate a more relaxed vibe.
Lighting
Talking of lighting, lighting can transform the dullest of venues into an amazing space that wows your guests. It creates atmosphere, it can enhance certain areas, for example, spotlighting the dance floor or the top tables. It can also draw attention away from areas like empty spaces. Lighting is a great way of reinforcing your central theme. Bright colours can add excitement to a carnival theme and strobe lighting can increase drama when your zombies arrive. In addition, think about creative ways you can incorporate lighting such as hanging string lighting from ceilings. You can also use LED furniture which is a brilliant way of adding light and brings a certain futuristic element to your event.
Walls and ceilings
Many event managers forget about the basics of a blank canvas venue and that's the walls and ceilings. Walls make up the majority of the venue and are a wasted space if you don't use them. There are lots of things you can do with blank walls. The obvious choice when it comes to walls is to cover them, but what with? You can use a number of things such as drapes in a range of furnishings. Lush velvet drapes add opulence whereas sheer opaque gauzes will give a more ethereal quality. Use backdrops or projections to enhance your overall theme. If you are aiming for a rural countryside theme then a backdrop of a quaint English village will help add depth.
If your walls are white and boring why not add thought-provoking quotes on them? This creates photo-opportunities and the chance that a guest will post a picture of the event on Instagram. Hang unusual things from the ceiling to bring your venue to life such as chandeliers, fairy lights, flowers, ribbons etc.
Fill the space
Now you've divided the space you'll need to fill the remaining space with your furniture. The furniture you hire will obviously depend on the type of event you are hosting. However, consider the following factors: group tables together to create an atmosphere, don't skimp on the finer details such as table decorations. Your guests will be seated for a few hours and they'll notice the small things like boring centrepieces. Interesting table decorations also make a great impact on arrival, even if they are small because they break up space. Finally, if you are going for a theme, don't forget props. Not only do they fill out a larger venue but they add to the overall experience.