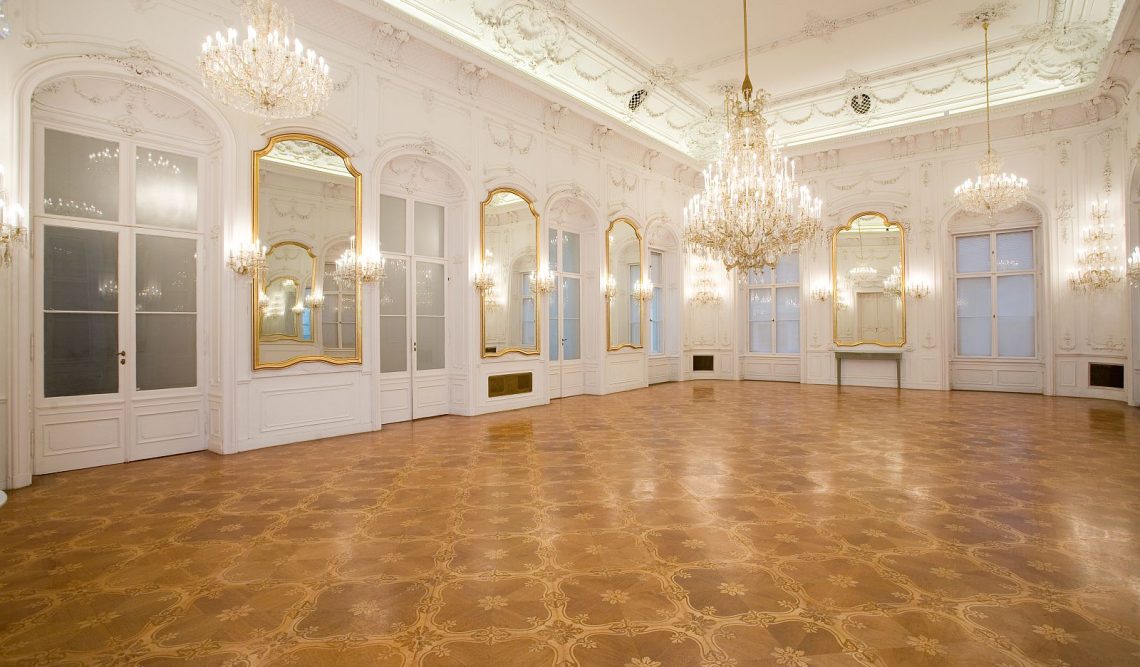 Empty hotel conference room? Fill it up with our tips!
If you've watched The Hotel Inspector you'll know that one of her biggest bugbears is an empty hotel conference room.
So why does she get so hot and bothered? Because an empty hotel conference room isn't making you any money. But why do we struggle to think of ways to utilise an empty hotel conference room? Maybe we get stuck because of the name of the room. A designated conference room tends to block our creative juices. Because they are called 'conference rooms' we only can't get out of our heads that we can use them for something else.
However, why not call them 'huge rooms with potential', or 'massive space to do with what we like'? We reckon the psychological barrier of only using them for conferences would soon disappear.
Nonetheless, if you are still struggling to know what to do with an empty hotel conference room, don't worry.
Here are our tips:
Hold a charity event
There are certain ideas and events that require a large space. Charity events, where you want to attract a large number of guests, is one of them. Decide on what charity you want to support, or, why not put an ad in the local paper or magazine? You can let people know that for a small admin fee your room is available.
Afternoon tea dance
Get those pensioners up and lively with an afternoon tea dance. You can hire a band or a DJ that will play old songs. Your room is large enough to have a nice open space for the ladies and gents to dance in middle. Why not make it a regular thing? Not only will you make money every month but you'll also give older people in the area something to look forward to every week.
Exercise area
Big spaces with wooden floors just lend themselves to exercising. And the best thing of all? You don't need any fancy equipment. Think spin classes or step or aerobics. For a low key class why not roll out the yoga mats for some stretching? Advertise the space, making it affordable for individuals who run classes to rent on an hourly basis.
After-school hour's children's clubs
Many parents struggle to meet the demands of a heavy work-load and picking their children up at 3 pm every afternoon. This is where after-school clubs can ease the pressure. Why not speak to local authorities and offer the room for a discounted rate?
Engagement parties, hen and stag nights
Weddings are an obvious choice for larger rooms in hotels but don't forget engagement parties or hen and stag nights either. If you have a couple booking their wedding in your hotel, offer the conference room as a place to have their hen and stag dos at a lowered rate. Ask them if they know other couples about to get married and forward your details onto them. Keep networking!
Dog training
There are many qualified dog trainers up and down the country that would love to help the nation's dog owners train their pets. However, they do not have the facilities. A large space is perfect for dog training. In the first place, it allows the dogs to have a little more space to move about in. Not to mention it gives the dog trainer room to give instructions at the same time. If you have a wooden floor in your conference room this is ideal for any little 'accident's.
Seasonal
There are always seasonal events going on in the local area that would benefit from hiring a larger space. Christmas fares in December, wedding fairs in the summer, local produce competitions in the autumn, and so on. And of course, many other events take place all year round. For example, arts and crafts, book sales, jumble sales and psychic fairs. Get the word out that your room is available and charge sellers a small price for their stall and visitors a nominal entry charge on the door. All you have to do is pay a cleaner for a couple of hours work afterwards. You've already made a profit.
Remember, the trick with a large space is to not think of it as just an empty conference room. Let your imagination run wild and you'll be amazed at what you can do with the room.