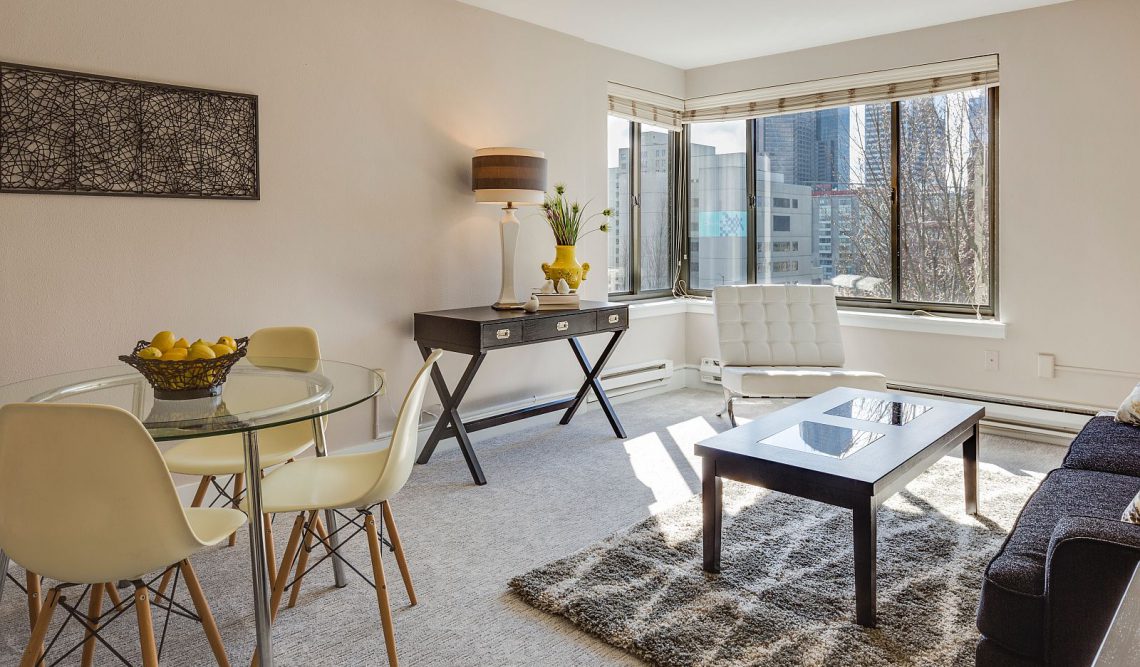 10 Furnishing Tips that turn your New Build House into a Home
Some people love the blank canvas of a new build house. It allows their creative juices to run wild. For others, however, the stark lines, lack of character and bright white walls fills them with dread. With older properties, it's easy to imagine vintage furniture, classic colours and textures. When you're faced with what is essentially a white box, where do you start?
How do you turn a New Build House into a Home?
The great thing about new build houses is that anything goes. Just because a space is modern and characterless doesn't mean you can't add your own personality. Nevertheless, what many people struggle with is that they think they have to choose an ultra-modern style to suit the property. This isn't the case.
Imagine you are painting a picture on a blank, white canvas. You can paint exactly whatever you want! It can be an old master or some pop art. Use this mentality when thinking about furnishing your new build house.
For those that need a little inspiration and help, here are our furnishing tips:
10 Furnishing Tips for your New Build House
Don't restrict yourself by thinking that you can only use modern furnishings. However, if you really can't picture that old vintage dresser in your empty white new build house, start off with furnishings rather than furniture.
Bring in soft furnishings such as rugs, throws, cushions and curtains before you think about furniture. It's a little like painting that canvas. The first strokes of paint are the hardest, but once you get started it becomes easier to add more and more.
If you are buying furniture, think about the 1950s to 1970s style. This kind of quirky style is considered cool and retro again. More to the point, it works really well in a modern space, like a new build house or apartment. This mid-century furniture style has clean lines that complement the rigid structure of new builds.
Work using one special piece of furniture to inspire the rest of your home. For example, do you have a gorgeous Chesterfield leather sofa? How about a large stunning painting or set of armchairs? Pick out colours from your special piece. Think about the texture and what matches or contrasts with it. Use that one item for inspiration.
Bring in your personal items that are meaningful to you. For example, souvenirs from holidays, or presents from family; things that mean something special to you. This helps create a personal space that you look forward to coming home to.
Think about plants and greenery. Live plants add an extra dimension to your home. Not only do they invigorate the space but they add colour and vibrancy. In addition, live plants brighten up a dull corner or add a different hue to a boring spot.
Flooring can dramatically change the feel of a new build house. Add a dark tinted wooden floor or sumptuous carpets for warmth and character. Or pick highly polished tiles in geometric patterns to keep the modern vibe.
Fill empty spaces with bookcases packed with your favourite reads. Don't forget about lighting. There are all kinds of ways to light your home. From standard lamps to floor lamps to artificial light sources. For instance, there are some really lovely lamp ornaments, or simply bundle up fairy lights and pop in a vase.
Use the right materials to create your style. For example, for a modern style, use modern materials such as plastic, glass, lino, chrome, silver and steel. Conversely, for an older feel try wood, leather, velvet, pottery, marble and gold.
Our final tip on furnishing new build homes is to choose the right colours for your home. We always suggest looking at that one special piece of furniture or art you have and picking one or two colours from that item. And remember, some colours lend themselves to cosy and comfortable living, such as browns, neutrals, tan, green, orange, bronze and gold. On the other hand, for a more modern feel try blues, pinks, reds, neon and pastels.