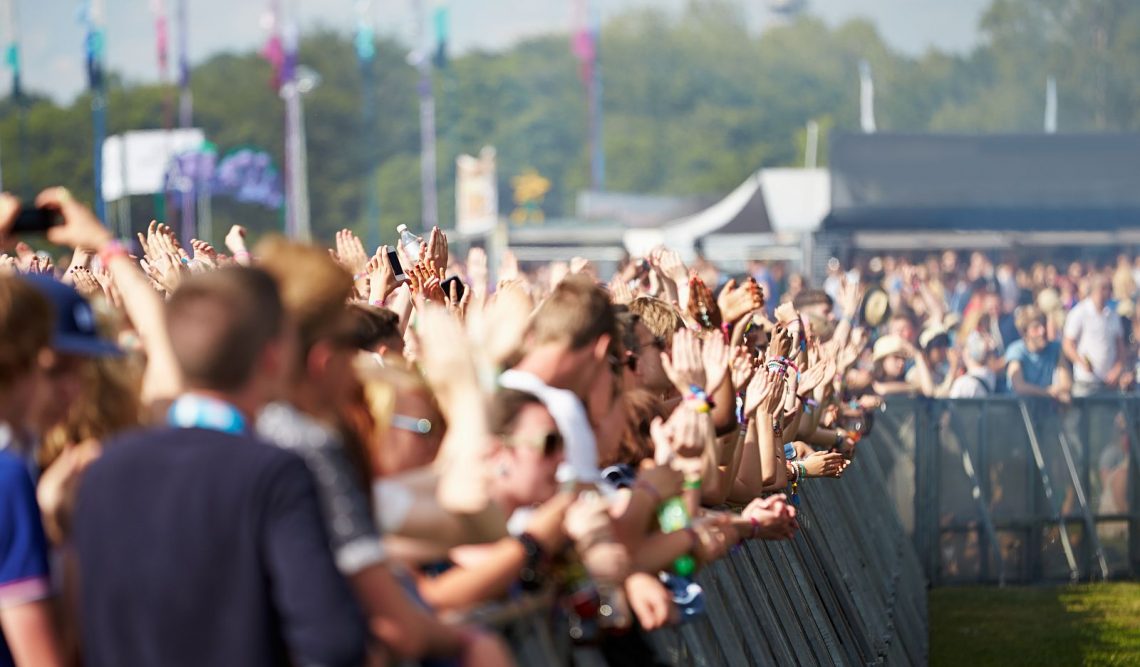 Five Tips for Event Managers on Hosting a Plastic-free Festival
Festivals get a lot of criticism for generating plastic waste and leaving rubbish at the site. But it is possible to host a plastic-free festival.
We use plastic for so many things. You might think it is practically impossible to organise a plastic-free festival. I mean, plastic is certainly handy when it comes to travelling and disposable items. However, there's a growing awareness of climate change and the problems of plastic pollution. As a result, many festival goers are already on-board with reducing their own use of plastics. Whilst it's not wise to dictate to attendees, it is useful to provide guidance and a clear message of why reducing plastic is so important. In fact, there are lots of ways you can organise a festival that has little impact on the site. It can even help to bring the message about plastic pollution to more people.
Five Tips on Hosting a Plastic-Free Festival
Say no to plastic water bottles
Most of the plastic waste left behind at festival sites is from plastic water bottles. For example, Glastonbury Festival organisers have estimated that one million plastic water bottles are used during the event. This concerned them so much they set up refilling water kiosks and introduced reusable stainless water bottles from 2014. Now, you might think that all these plastic bottles are all gathered up and sent to a recycling centre nearby and recycled. However, only 7% of all plastic is ever recycled.
It is far better to stop buying plastic water bottles in the first place. Aluminium cans are recycled 100% of the time. So canned drinks are a much more eco-friendly option. There are a couple of ways you can stop plastic water bottles entering the festival. Ask ticket holders not to bring or buy them beforehand and ask food and drinks trucks to stock cans of drinks only.
Have a water refill station
As the organiser of the festival, there are things you can do to help. For example, have a water refill station. This encourages people to fill up their own travel flasks instead of continually buying more plastic bottles of water. For instance, organisers signposted the water kiosks at Glastonbury kiosk so that festival-goers knew it was free. Of course, it is far better filling up on fre water than buying overpriced water in a plastic bottle.
Have a returnable cup policy
Plastic cups are another source of rubbish that ends up in landfills. Instead of using plastic cups or even plastic straws, use steel ones and hire them out to festival-goers. Attendees pay a deposit for the cups and straws. They return to the bar to have the cups refilled every time they have another drink. They get a refund of their deposit when the festival is over and they return the items before they leave.
Ask attendees to bring their own travel mugs
Just as you would in a coffee shop in town, encourage festival-goers to bring their travel coffee mugs with them. Offer incentives such as 30p off a coffee for those who have brought their own mugs. Food trucks can also help by providing ceramic mugs for those that sit outside.
Plastic-free cutlery
Some of the worse culprits of plastic waste are cutlery such as plastic spoons and serving plates. There are alternatives made from bamboo available in catering quantities. Ask caterers to source bio-friendly products or, if this is not possible, to use stainless steel ones instead. But request that they do not bring in plastic cutlery to the site. You cannot recycle plastic cutlery. Moreover, they are single-use plastic, the worse kind.
Organising a festival is difficult as it is. You might think to yourself, do I really need the extra hassle of hosting a plastic-free festival? But just remember that every piece of plastic ever made is still around. That's a sobering thought. If event managers can lead by example then perhaps a plastic-free festival will be the only kind of festival we attend in the future.