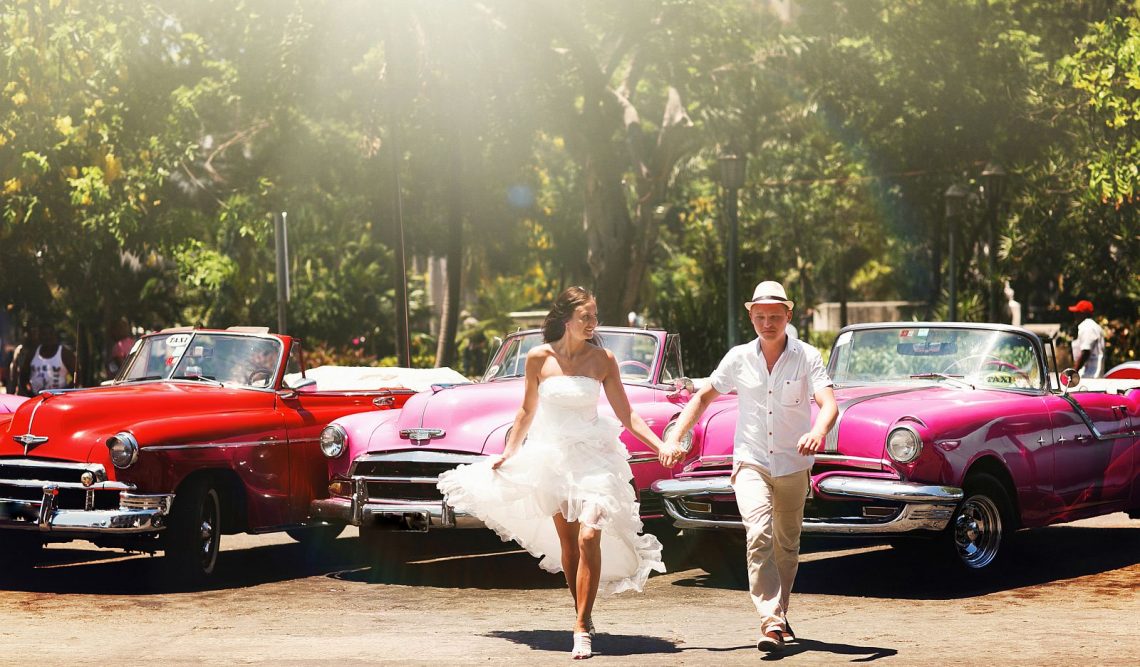 Second Weddings: Dos and Don'ts for Couples Planning a Second Wedding
Second weddings can introduce all kinds of dilemmas. For example, who is expected to pay and should you invite the children?
Couples getting married for the second time will want to make sure their wedding is as special as the first. The great thing about second weddings it that they are generally a lot more relaxed and less formal than first ones. So you can be really creative when deciding where to get married and who you want to attend.
Here are our dos and don'ts on second weddings:
Dos for second weddings
Do have the kind of wedding you've always wanted
This is your chance to have the wedding of your dreams. Your first marriage didn't work out but that is no reason why you cannot let your imagination run wild now. If you have always wanted to marry on the snow-capped Swiss mountains then plan it. If a log cabin in autumn surrounded by forests is your dream or a beach at sunset, this is your opportunity. Second weddings are increasingly becoming more about creating a moment in time, so why not makes yours everything you've ever dreamed of.
Do include the children in important roles
If there are children from previous marriages or partnerships, it is a lovely idea to give them important roles on the day. Younger children relish duties such as ringer-bearers for instance. Whereas older teenagersmake great substitutes for parents walking mum down the aisle. Or there is always the role of the best man. If these tasks are a little too daunting then something simpler such as ushering people into their seats is a good alternative.
Do have bridesmaids and grooms
There is no rule that states you can only have bridesmaids and grooms at first weddings. So, if you want them at your second one then have them. This is a good opportunity to include members across both families to help them feel part of the big day.
Do wear white if you want
Likewise, with brides and grooms, there are no hard and fast rules when it comes to wearing white on your big day. In fact, anything goes. So if you missed out on a fairy-tale meringue type dress first time around then go for it this time. Or, if you married in the 80s and wore a Lady Di kind of creation and want something more tailored then why not try a trouser suit? In other words, wear what you would like.
Don'ts for second weddings
Don't expect your parents to pay
Parents do not always pay for first weddings. So do not expect them to cough up the cost of a second one. It is more acceptable for all parties to chip in. Discuss your budget, how many guests this caters for and if anyone offers to help out financially that is a bonus.
Don't ask for wedding gifts
By now you are most likely living with your intended spouse and have everything you need. It can seem a little churlish to put out an extensive wedding list so our advice is not to. If people insist then you can set up something like a honeymoon fund.  Allow people to make anonymous donations (you are more likely to get people donating if the amounts are anonymous).
Don't invite your ex-partners
You might be great friends with your ex-partner but don't invite them to your wedding. If your second wedding is after the death of your first spouse, then it is a lovely gesture to invite them along. However, they may decline as it might be too painful for them to attend.
Don't talk about the past
Finally, it can be easy to talk about the past and say things like 'Last time I made this mistake' or 'First time around I did this' and so on. Our advice is to remember it is a fresh start and to steer clear of the past altogether. It might seem like you are learning from your mistakes but it can come across as if you haven't quite let go of your previous relationship. And that can be hurtful for your partner. So leave the past in the past and celebrate your wonderful present and future!