Where to See the Best Christmas Lights in London 2019
There are Christmas lights, and there are the stunning works of art that go into the best Christmas lights in London. London really comes to life during the festive season. Not only do you get towering skyscrapers of Christmas trees, but incredible designs by experts in their field. So, if you are planning a trip to the capital to marvel at some stunning light displays, here are our recommendations:
The Best Christmas Lights in London
Bond Street, London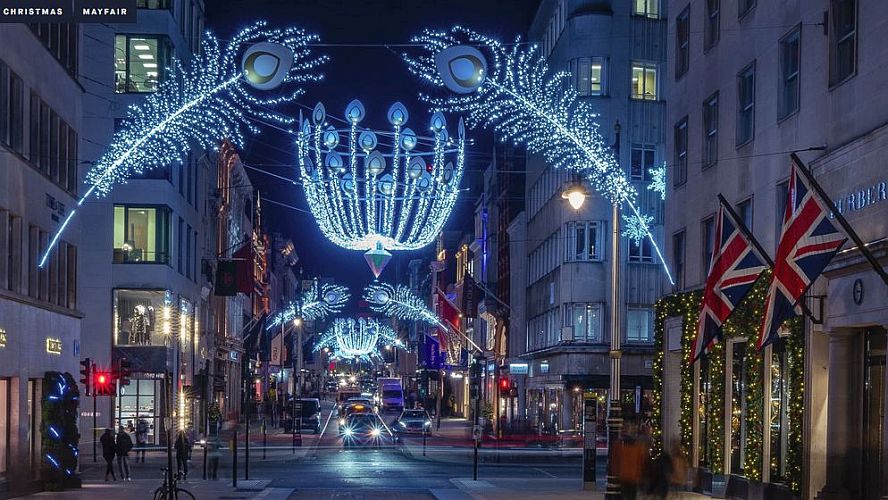 From: Now – Jan 6 2020
Prices: Free
Bond Street is home to some of the world's most expensive designer brands. As such, these iconic stores pull out all the stops for Christmas. As well as the simply gorgeous softly lit fir trees and peacocks adorning the streets, watch out for stores like Cartier dressed up as a Christmas present, and a spectacular dazzling serpent lit up across the Bvlgari shop front. Or why not pop into Claridge's to see their legendary Christmas tree, this year it is designed by fashion icon Christian Louboutin.
Covent Garden, London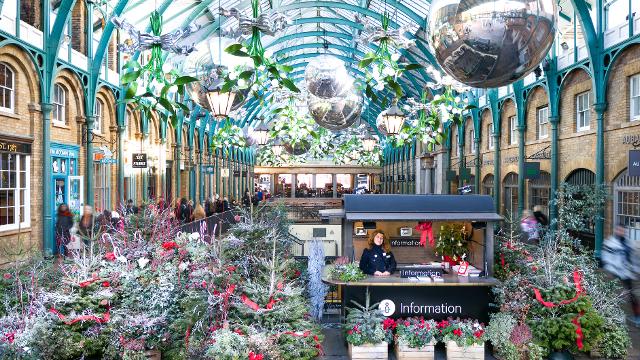 From: Now – Jan 1 2020
Prices: Free
What better way to spend Christmas than by wandering around a market underneath mistletoe chandeliers, twinkling fairy lights alongside an illuminated reindeer statue. There are lots of events going on in the market so make sure you check out the website for further details.
Oxford Street, London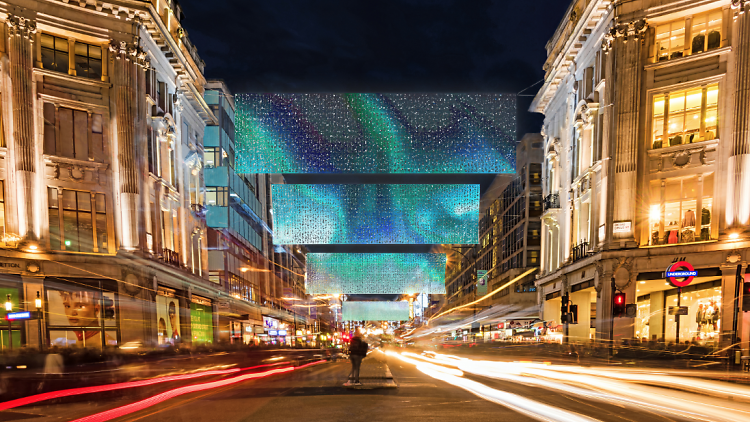 From: Now – Jan 5 2020
Prices: Free
Gone are the old-fashioned Christmas lights of the last 60 years. Oxford Street has installed a truly modern Christmas lights display, featuring light curtains that twinkle and sparkle. The curtains are made up of bright LEDs and comprise of over 222,000 lights.
Wembley Park, London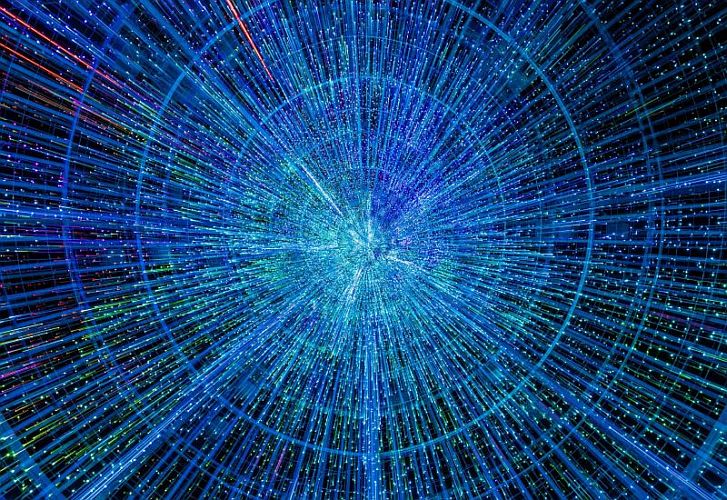 From: Now – Jan 3 2020
Prices: Free Admission
12 light and art installations transform Wembley Park this Christmas. So if you want to see a thoroughly modern take on Christmas lights head over to the first-ever Winterfest. Visit the world's tallest LED Christmas tree, the Sonic Runway where you are encased in light and sound. Or why not try your hand at music-making at the 'Illumaphonium: Halo'? This is a light and sensory installation that features touch-reactive linked lights.
Syon House and Park, Brentford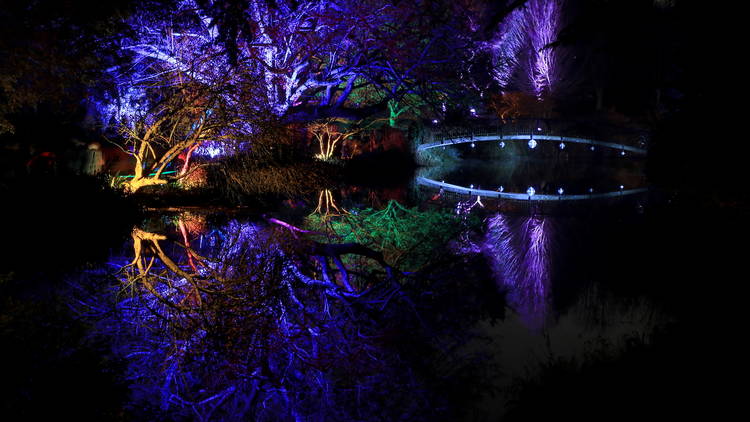 From: Nov 29 2019 – Dec 1 2019
Prices: Adults: £10 Fridays, £12 Saturdays-Sundays
Children: £5
The Enchanted Woodland returns this November at the great Syon House. Follow the illuminated woodland walk through the park. The 600-year-old woodland is brilliantly lit up with a palette of different colours. Statues are luminous in a dark and the winding trail leads you past the glowing branches of trees painted in bright tutti-frutti shades.
Carnaby Street, London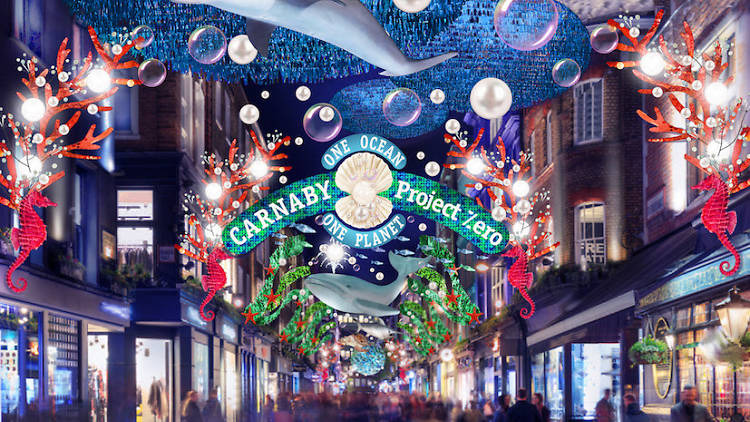 From: Now – 5 Jan 2020
Prices: Free
This year Carnaby Street is focusing its attention on sustainability and conservation. It has teamed up with ocean conservation charity Project Zero to create some of the most incredible underwater scenes which represent areas in need of help. Watch as the 5 metre-long whale blows bubbles amongst the brightly coloured pink coral. See clusters of floating jellyfish make their way through a curtain of blue seaweed. Not only is the display fantastic, but everything in it is designed to be recycled, reused or repurposed. Keeping the whole event eco-friendly and with zero-waste.
Regent St, Regent Street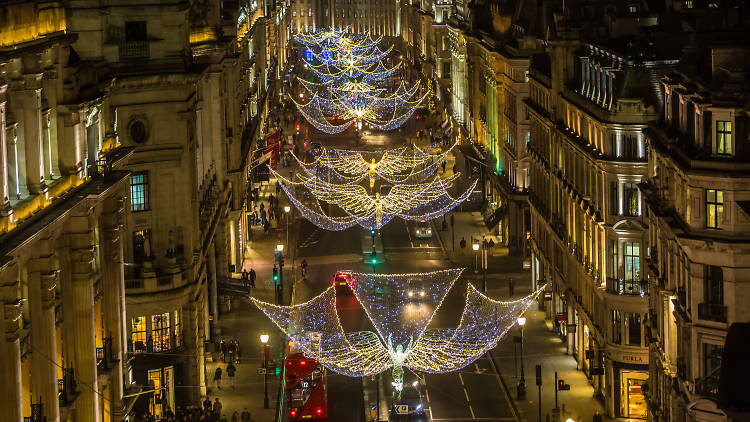 From: Now until Jan 5 2020
Prices: Free
It is the 200th anniversary for this famous shopping street and Regent Street want to celebrate with you in style. Walk under the stunning array of Christmas lights as you browse in the famous stores. The 'Spirit of Christmas' art and light installation features beautifully lit 'spirits' suspended across the street.