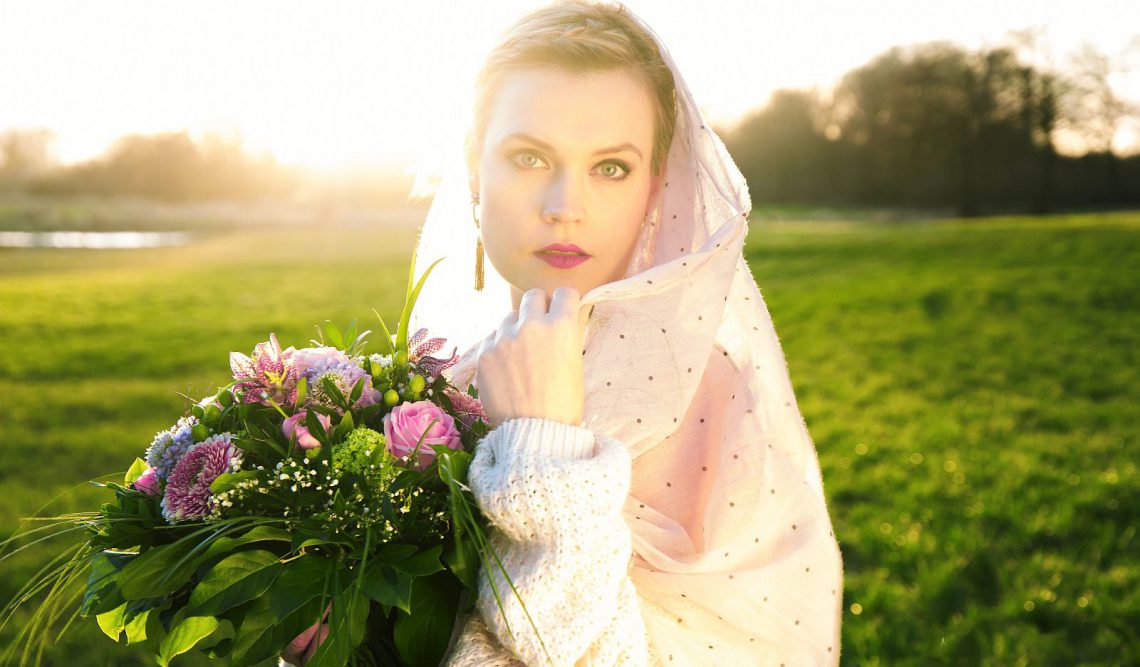 Spring Wedding Colour Schemes 2020: Nine of the Best Colour Combinations
Spring is one of the most popular times of the year to get married. The weather is warm but not too hot and you can choose to have an indoor or outdoor venue. So what about spring wedding colours? Some colours lend themselves to this season and others are a definite no-no. Check out our spring wedding colour schemes for 2020:
Nine of the Best Spring Wedding Colour Schemes
Lavender and Lemon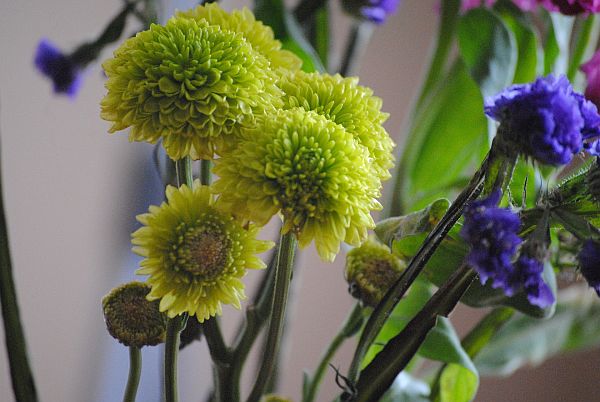 This colour combination reminds us of the early purple and yellow crocuses that burst through the earth in early spring. You can easily mix and match these colours as they are opposite on the colour spectrum.
Lavender and lemon are also synonymous with Easter, so they are a good choice for a spring wedding at this time of the year.
Light Blue and Green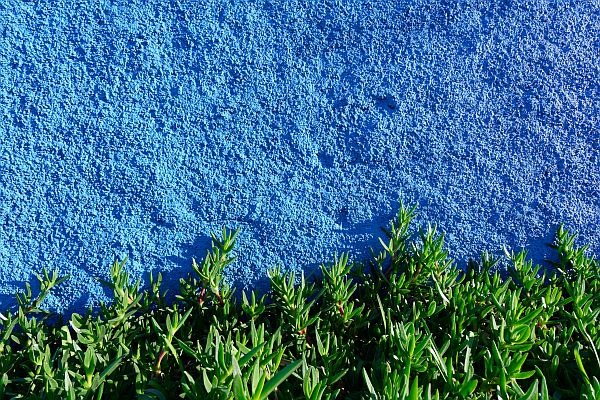 Imagine an early morning sky against the greenery of a forest. This combination is subtle, classy and sophisticated. Choose tablecloths in light blue and you can use green plants to emphasise your colour scheme.
In addition, this combo works exceptionally well as colours for the groom and bridesmaids.
Fuchsia and Orange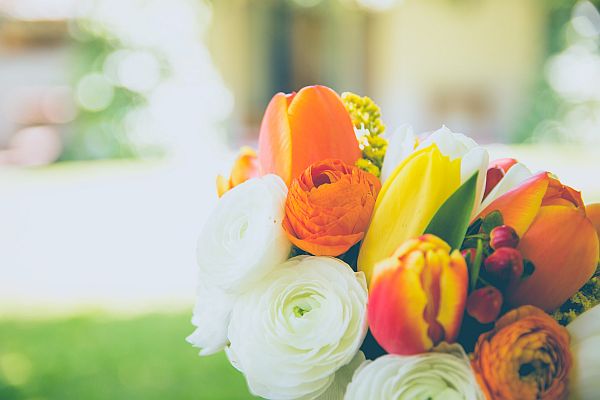 The colours of freesias, bright pink and orange are full of vitality and energy. They are perfect colours for young couples who want a casual, non-formal kind of wedding.
Think of bright pops of colour, particularly in bouquets and floral arrangement but also desserts and cocktails.
Lavender and Lilac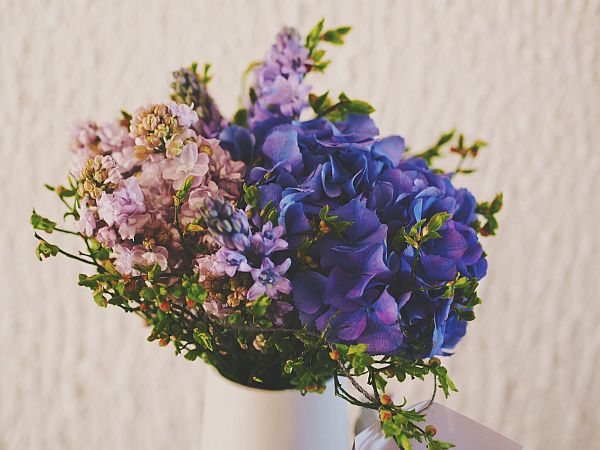 Pastel colours work really well for spring weddings. As lavender and lilac are so close to each other you can mix and match them easily. For example, mismatched bridesmaids' dresses, tablecloths and napkins, or even pastel-coloured macaroons.
Team these colours with a natural green (think lavender sprigs) to break up the closely-matched shades.
Green and Yellow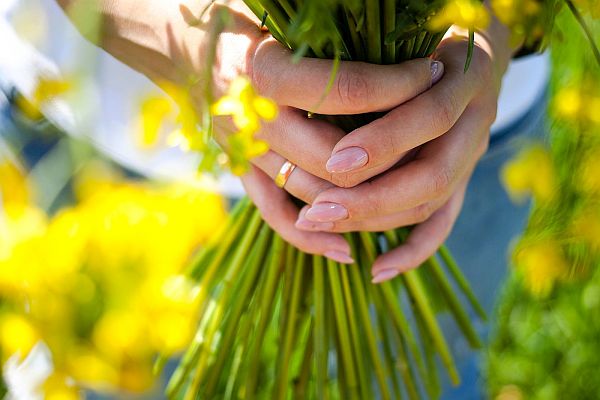 Think sunflowers, lemons with leaves and daffodils. For couples who love nature, these colours encompass the shades of spring. And they are very easy to use.
Fill jam pots with a sunflower bloom and greenery, place narcissus plants on tables and use yellow candles to brighten dull areas.
Sage Green and Blush
If you are looking to nature for inspiration then sage green and blush are a perfect choice. Picture blush roses alongside sage greenery, gorgeous.
Blush pink is a very feminine and pretty colour so it works particularly well for bridesmaids and in the bouquet.
Peach and Mint Green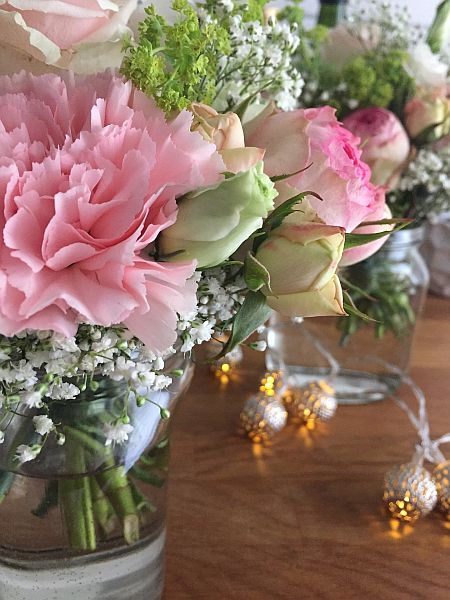 The subtle hues of peach are a perfect complement to mint green. The mint green refreshes the peach shade and these are very natural colours for spring.
Consider using these spring colours in your flower selections. For instance, add peach roses to the bride's bouquet or use succulents for the centrepieces.
Orange and Leaf Green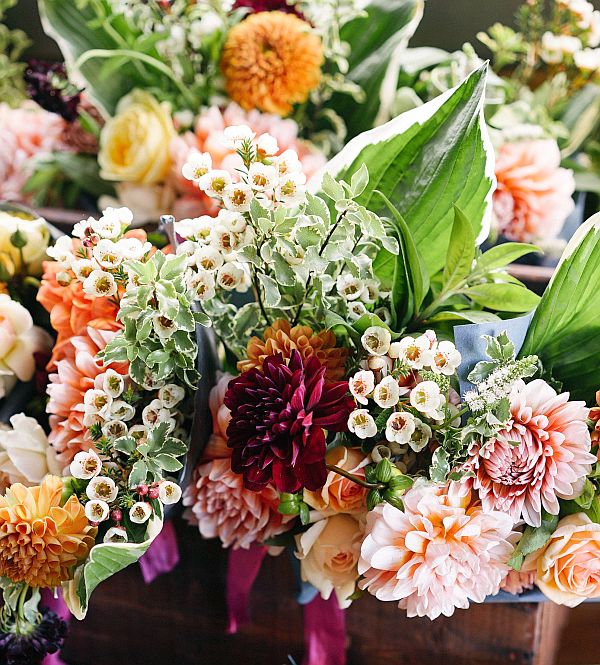 Not everyone loves pastel colours for their spring wedding, so pick orange if you prefer a brighter and bolder colour. Add bursts of orange to your bride's bouquet, or splashes of colour to the table decorations.
These colours are ideal for adding interest with colour to your wedding cake.
Dusky Blue and Yellow
Finally, these spring wedding colours remind us of a beach and a calm sea. This is such a classic colour combo and so relaxing. Why not use the dusky blue in your bridesmaid's dresses and the floral bouquets in yellow?
The dusky blue is ideal for materials so think of tablecloths, the groom's suit, and the yellow works best in floral form.