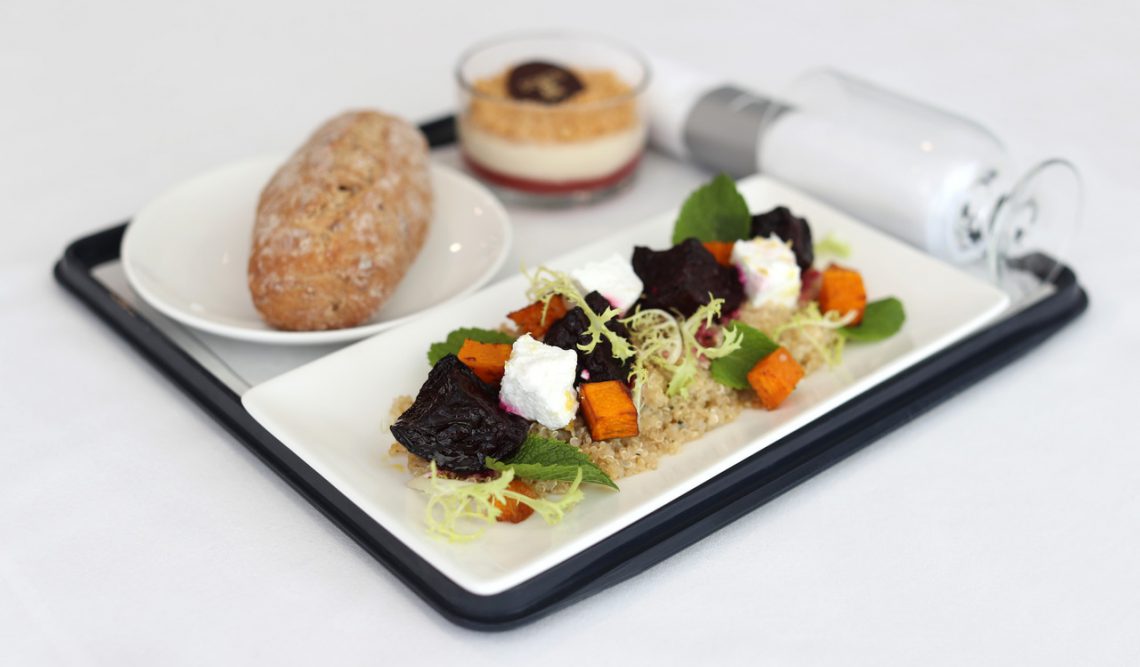 8 of the Most Unique Catering Ideas for your next Event
When you've been in the event business for many years it can be hard sometimes to come up with unique catering ideas. Do you go down the food truck route again, or come up with Instagram-worthy canapes? One way to really make your event stand out is to put on great catering, but don't worry, if you've run out of ideas, we've come up with a few and we are more than happy to share them with you.
8 Unique Catering Ideas
1. Breakfast for Dinner
Mini fried eggs on bite-sized pieces of toast that taste completely different from how you'd expect. That's what customers love, a taste experience that they're not expecting. Wow your guests' taste buds by serving food Heston Blumenthal would be proud of. Mix up meals and you'll create a real buzz that people will be talking about long after the event is over.
2. School Dinners
Take tips from the experts; when media moguls Fox hosted their Glee premiere, they put on a school dinner theme with a menu to match. Food choices included pizza and mac 'n' cheese. The best thing of all about this catering idea is that Fox laid on grumpy dinner ladies to serve the food to the waiting guests.
3. Aeroplane Food
Really? Doesn't aeroplane food have a reputation for lack of flavour and dryness? Not anymore. On Air Dining provides food for airlines. Dishes includ Cornish Potted Crab Grilled with English Garden Salad, Aged Fillet of Beef, Signature Yellow Fin Tuna Niçoise, Citrus Cured Salmon and Heritage Beetroot, Blackened Miso Cod, and Pink Grapefruit Cured Tart with Popping Candy Chocolate. We're not saying you should hire an aeroplane catering firm, just take inspiration from the menu and the way it is plated. Likewise, why not dress your waiters up as cabin crew to serve the food to your guests on trays?
5. Fairground
This is a great idea for outside events where event managers will be hosting both children and older guests. Young kids will love the fairground atmosphere and older guests will feel nostalgic about the theme. You can include vintage popcorn and candy floss machines, hotdog and burger stands.
6. Garbage
This is one of our unique catering ideas that work really well with green events as it showcases how caterers can use leftover food. Take a leaf out of catering company Scoozi's books. They use potato peelings, broccoli stems, coffee grounds and chickpea water to create delicious food including broccoli hotdogs, hummus and salt and vinegar potato peel fries. All served in mini garbage and compost bins.
7. Packed Lunches
Along with the school dinner theme, packed lunches can be nostalgic and so easy to prepare. We are not talking about cheese strings and ham slices, think peanut butter and jelly sandwiches, cartons of milk and a note from mum. To make it extra relevant, why not look at the audience and research the kind of packed lunches were provided when they were at school?
Afternoon Tea
The quintessential English afternoon tea is a thing of pure delight if done correctly. You'll need one sandwich item, one savoury pastry, one scone (sweet or savoury) and a cake. Make sure all items are delicate and small and serve them all on a cake stand complete with a pot of tea or, to make it really classy, a glass of bubbly.
Dude Food
Our final unique catering idea is dude food, and it is exactly what you imagine it to be, food like burgers, fried chicken and hotdogs. However, certain caterers like Rhubarb have taken this US trend and upgraded it to a whole new level. Their exciting menu includes delicacies such as BBQ short rib rolls with chipotle béarnaise and king crab claws. Food definitely not just for dudes!
**Featured image:
LONDON, UK:
British Airways Club Europe food photographed at 21 August 2018
(Picture by Nick Morrish/British Airways)