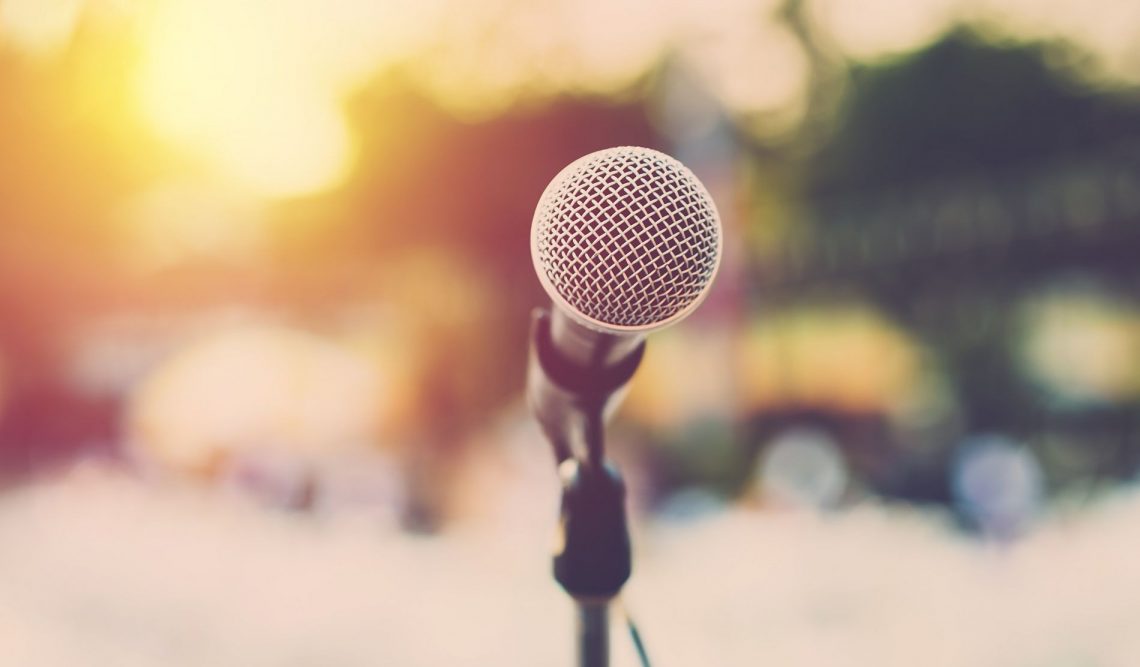 Attract top speakers for your next big event with these 5 industry tips
There are not many event managers that would admit it's easy to attract top speakers.
Furthermore, hiring top speakers can make the difference between pulling off a successful event or a submitting a mediocre affair. So how do you attract top speakers, especially when you don't have a huge budget?
Getting the right speaker is all about hiring the person that most fits the role of what your event is all about. They don't have to be well known per se. Although, if they are renowned in the area you want to showcase, all the better.
Here are our tips on how to attract top speakers at your next big event:
1. Make sure the event is relevant to the speaker
There is a tendency to go after the best people, just because they are at the top of their game in business. But if what they have to say isn't relevant to your event then move on. The best speakers to hire are ones that can add and give value to your event, whether they are well-known or not. Does your event tie in with their expertise. In addition, can they add interesting content for your audience? These are the questions you should be asking yourself.
2. Ask yourself – will it be beneficial for the speaker?
Good matches, in terms of speakers and engagements, have some sort of reciprocal benefit to both parties. This could be in terms of payment for the speaker's time and travel, or in the form of potential clients in the audience. One way to attract top speakers is to specifically target the audience to them. If the speaker has something to sell, or knowledge to impart and you can provide a captive audience then this is a great enticement. Whatever you can offer the speaker, make sure this is fully negotiated and understood by both sides.
3. Research your speaker first
Some speakers only attend certain types of events so a little research beforehand goes a long way. For example, there are many speakers that will only commit to a certain number of events per year, others only speak to senior audiences, whilst some only travel certain distances. Checking up on your potential speaker will save you a lot of time and stop you wasting money.
4. Does your brand suit the speaker?
It's no good approaching someone if your particular brand will not be compatible with their reputation. In industry, reputation and image are everything. You will often find that your brand will dictate who you should approach and who you should leave alone. Also, consider the type of audience the brand attracts and keep that in mind when you are thinking about hiring your speaker. For example, a young, raunchy audience is not going to sit still enough to listen to an older, more venerable speaker, and vice versa.
5. Always treat your speakers with respect
This goes without saying. Yet you would be supposed at how people only think short-term when they are hiring for a speaking engagement. Word gets around in business and industry. As a result, if you have a reputation for not looking after your speakers then you'll find it difficult to hire in the future. In fact, get into the habit of providing the following services as standard practice:
Taxi to and from the venue
If transport is not available at least provide travel expenses
Comfortable hotel accommodation (not the cheapest option)
Meet and greet your speaker as soon as they arrive
This way your company will gain a great reputation for treating their speakers well and have no problem with future engagements.