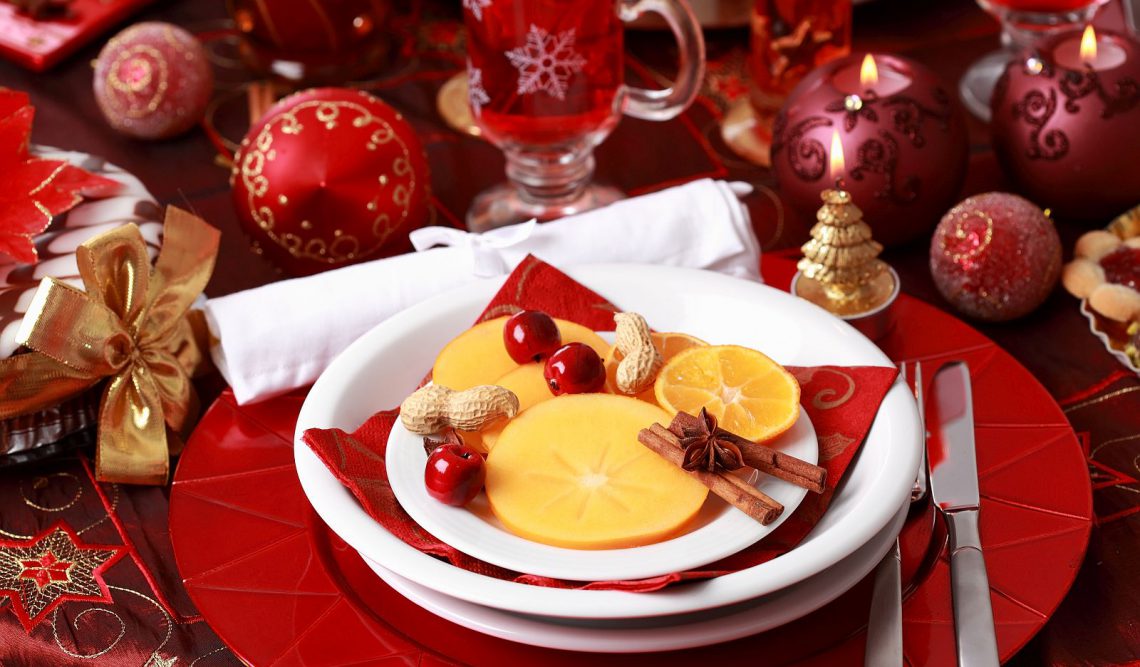 Christmas Table: 10 Christmas Table Setting Tips and Ideas
It's not long now until family and friends sit down to enjoy a festive Christmas dinner. Whether you are a seasoned host, you're looking for new ideas, or you are someone putting on a spread for the first time. Whichever one applies to you, we have put together these top Christmas Table Setting Tips and Ideas:
Christmas Table Setting Tips and Ideas
Unless you are Mary Berry or Nigella Lawson, you are going to be super-busy cooking on Christmas day. So our first tip is to get the Christmas table laid and ready the night before. But where to start?
Think of a Christmas Theme
This can be a colour scheme or deciding whether you want a glitzy glamour style or something more Scandinavian with crisp white linen and cool frosted pine branches.
Christmas Table Setting Colour Ideas
Green and red are traditional colours for Christmas, but you can choose any combination you like. Metallic colours such as gold, silver and bronzes work really well. As do wintery and natural hues like pure white, greenery, ferns, pine cones etc. Purples add a sumptuous feel to festivities and rainbow colours are fun for children and adults alike.
Prepare the Christmas Table
Set up your Christmas table the night before. You can use any old table, as you will be covering it with a table cloth. So begin by choosing the tables you'll be using and cover them with the table cloths. If you don't have proper table cloths you can buy relatively cheap Christmas paper table cloths that look just as good.
Table Runners, Placemats, Napkins, Charger Plates
It is a good idea to have a table runner down the centre of the table as it forms a nice centre point for decorations, candles and things like condiments. Now lay the placemats for each person and put a charger plate on top of each one. Fold a napkin and place that on each charger plate.
Centre-piece and Decorations
We recommend you attend to the centre-piece and table decorations now before you place any wine or champagne glasses on the table. This is because it is easier to reach the centre if there are no obstructions in your way. We suggest one centre-piece, perhaps a large candle in a festive wreath, or a candle stand decorated with holly and ivy.
The centrepiece should not be so high that it blocks the view of the person opposite. The decorations along the table should be in keeping with the centre-piece. For instance, if you use holly and a large pillar candle, replicate this with smaller ones along the table runner.
Crockery and Cutlery and Glasses
You don't need to layer and showcase every single plate on the Christmas table, as obviously you'll be using them to serve food. However, if you are having side dishes that require side plates you can lay those on the table.
As many of us are used to eating our dinner in front of the TV, here are the basic rules on how to set a table:
The fork goes on the left.
The knife is on the right with the sharp side pointing to the plate.
If you are having more than one course, place the cutlery you need to use on the outside. So that you pick them up first.
Dessert forks and spoons are placed at crossways above the dinner plate with the fork pointing to the right and the spoon to the left.
A side plate sits on the left of the dinner plate.
Wine and water glasses should sit just above the position of your knife. If you are serving red and white wine then include glasses for both.
If you are folding napkins in a simple way place them on the side plate. If they are more elaborate then put them on the main dinner plate.
Coffee cups go to the right
Condiments and Sauces
Remember that you might need things like salt and pepper to cook with on the day. So perhaps keep some spare for the kitchen and you can place the grinders on the table. Get sauces such as cranberry and bread ready to be decanted quickly into sauce boats. Or if you are using shop-bought, pop the jars on the table with teaspoons for serving.
Crackers
Crackers are what really set a Christmas table apart. They are usually pulled before people settle down to enjoying Christmas dinner. So place them on the dinner plates ready for pulling.
Final Touches for Christmas Table Settings
When you have set the table, take a final look at it to make sure you haven't forgotten anything. You might want to add a few more candles, sparkle, holly or berries. But remember, the day is about being with family and friends and enjoying good food together.
Happy Christmas from all at Yahire!