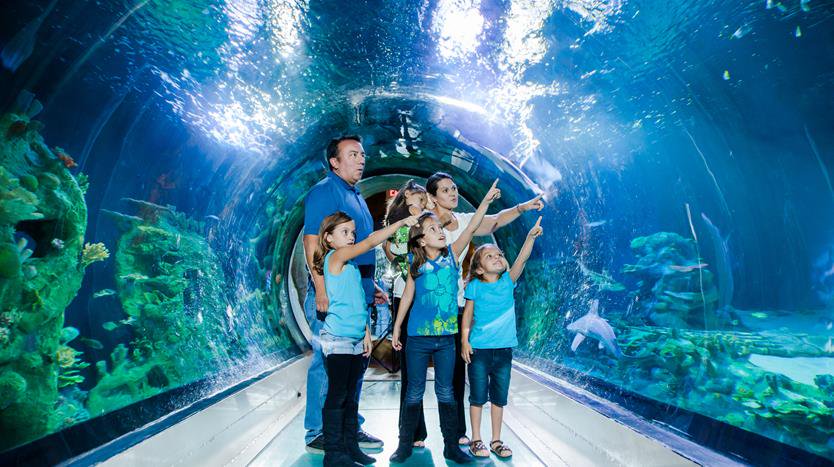 Family Days Out: Things to do with the kids this summer
It's that time of year again – the summer holidays. If you need some inspiration for things to do with your kids this summer, we've rounded up some of the best family days out in the UK.
Family Days Out in the UK
London
There's so much to do in London and now that it is super easy to get to many parents head there for family days out. One place that is sure to bring smiles of wonder and joy to your children is London Zoo. It features over 17 thousand animals and 750 different species. You will definitely fall in love with the giraffes and lemurs after you have watched the keepers feed them. Not to mention the hundreds of live shows and talks that occur throughout the zoo. London Zoo allows you to get closer and much more personal with the animals. It's not a visit, it is an experience your kids will never forget.
Yorkshire
Yorkshire is reowned for breath-taking scenery. However, this area does have a dark history. If you and your family are fans of the London Dungeon you might want to visit the York equivalent. There are live shows at York Dungeons that feature encounters with troublemakers such as Guy Fawkes and Dick Turpin. You can meet the Plague Doctor and step back into a Roman Britain, full of scares, shocks and dark secrets.
Blackpool
When we consider Blackpool we always think of the famous Blackpool Tower and the Pleasure Beach. But there is so much more to this seaside resort and that's why we have featured it in our family days out. For example, there's Blackpool Zoo, set in 32 stunning acres of parkland where you can hear daily talks from animal experts. Or how about Blackpool Model Village which showcases hundreds of villages in amazing detail? Or there's Sea Life where children can choose between playing pirates or sea creatures whilst meeting the aquatic animals.
Portsmouth
Portsmouth is home to the legendary Mary Rose, the warship of Henry VIII. As you would expect, much of this historic city is dedicated to the story behind the vessel. Check out the museum that showcases precious artefacts dredged up from the seafloor, or why not get take part in the many workshops that explain how these types of ships were built? If you don't fancy that there are Thomas the Tank events, treasure trails to solve in the heart of the city or sports like indoor tennis, bowling, laser quest and more.
Buckinghamshire
There are over 70 attractions at Gulliver's Land including live shows and rides. The whole park is designed for families with children aged 2 – 13. This park really takes into account families on a low budget. For example, there is free parking and you can bring your own food to the picnic areas. As for things to do, there are 26 rides including the Runaway Train, the Tree Tops Swing, Pony Express and the Jungle River Ride. You can also wander through the Adventure Land Maze or play in the many areas dedicated to kids such as the Enchanted Forest and the Cowboy Town. There's also accommodation on the grounds that cater for short breaks.
Cornwall
The Eden Project is a must-see destination for anyone interested in wildlife, climate, nature and animals. This family-friendly attraction includes dedicated areas designed especially for toddlers. There are even places for grandparents who are making a visit with little ones. There's the highly anticipated Earth Story programme. This is where children are shown the evolution of life on the planet. You can also get involved in immersive exhibitions, the VR safari, a new MiniBeast Mansion and daily trials and games. All this and under a dome too!
Swansea
Underground in the summer? Why not when you can explore the National Showcaves in Swansea. Choose from three cave systems, including Bone Cave and Cathedral Cave, but our favourite is the Dan-yr-Ogof. This is because of the amazing features inside, including some incredible rock formations like the 'Rasher of Bacon' which, thanks to the unusual streaks in the rock, looks exactly like a slice of bacon. The theme of this place is dinosaurs, fossils, and underground wonders. On-site is an ancient Iron Age village and museums and plenty of places to stop for a coffee or snack.
*Image Courtesy: Blackpool Sea Life