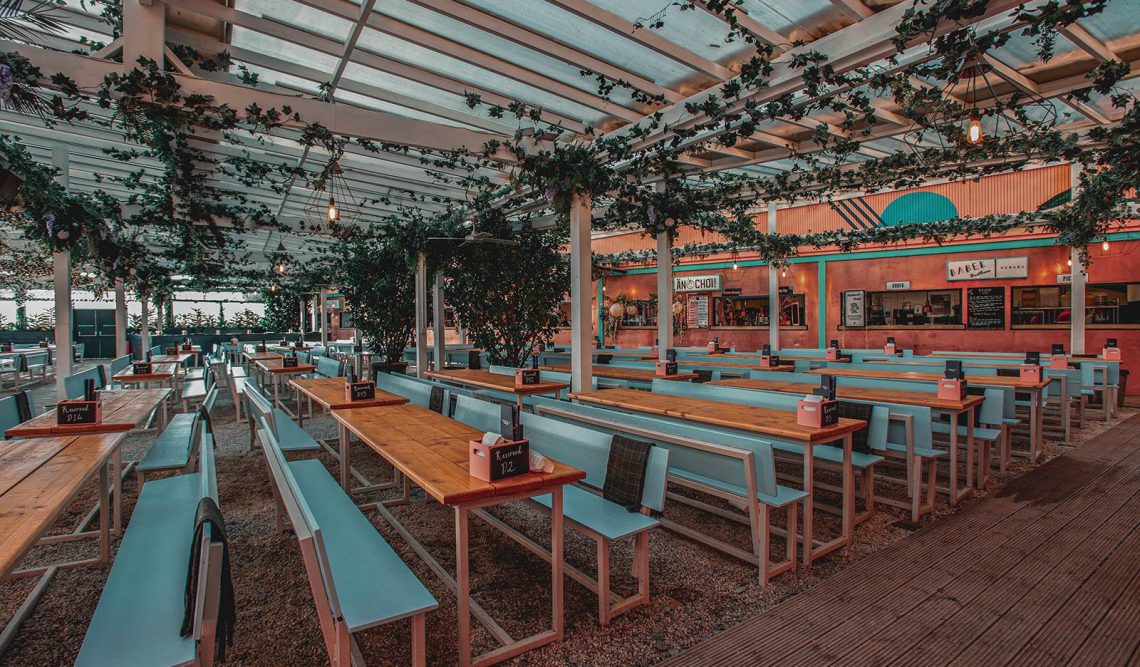 London Winter Rooftop and Terrace Bars that warm your cockles!
We associate alfresco dining with the warmer summer months, but winter can be just inviting. Imagine sitting around a glowing fire pit or crackling logs, drinking warmed spiced cocktails, all surrounded by twinkling fairy lights. Sounds idyllic right? We think so too which is why we've searched for the best London winter rooftop and terrace bars. Our top contenders have really pulled out all the festive stops. So get ready for winter shrubbery, cool white decorations, luxurious throws and wood burners.
8 Top Festive London Winter Rooftop and Terrace Bars
127-129 Parkway, London, NW1 7PS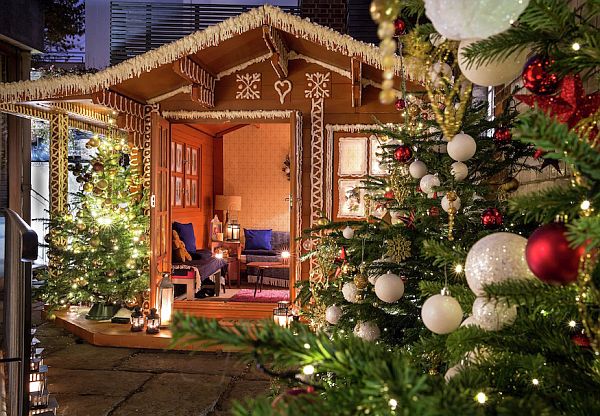 The Gingerbread cabin is the latest creation from renowned chef Gordon Ramsey. Inspired by one of the most well-known fairy tales of all time, the cabin looks exactly as you would imagine it from childhood. The menu is child-friendly and includes festive nibbles based about gingerbread and Christmas.
13 Kingly Street & G7/ G8 Kingly Court, London W1B 5PW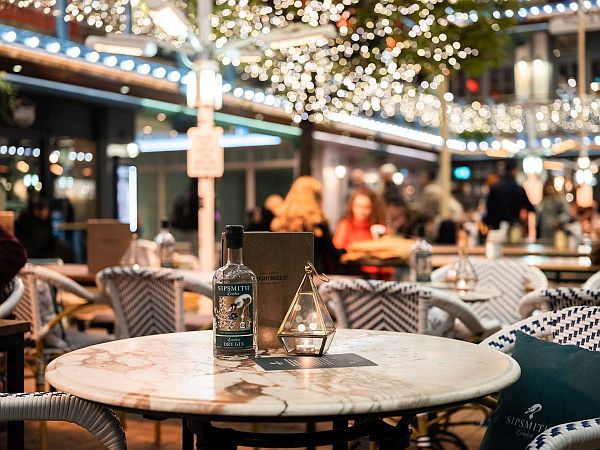 Wright Brothers are a speciality seafood restaurant and they have teamed up this year with gin specialists Sipsmith to create some stunning gin cocktails, inspired by the old Frost Fairs in London decades ago. You can snuggle up under cosy faux fur throws with an array of twinkling lights above you.
No.1 Poultry, London EC2R 8EJ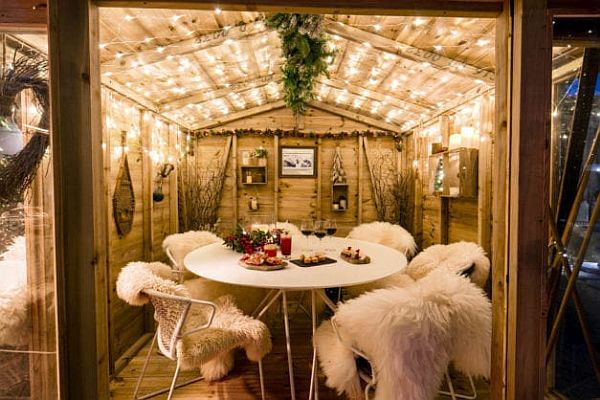 This popular French terrace bar is renaming itself the Lodge d'Argent for the winter. Step inside one of their chalets and sip specially created winter cocktails. Or why not sample delicious French eats from the menu which include an Alpine Brunch of fondue, sausage and cured meats?
Royal London House, 22-25 Finsbury Square, EC2A 1DX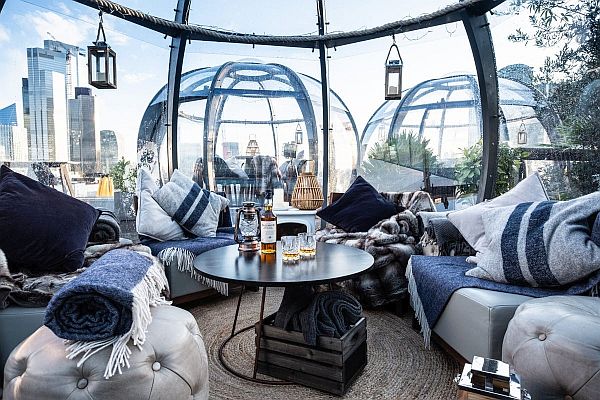 Aviary is a rooftop restaurant and bar and this year sees the return of their popular igloos. Nestle down in your own private bubble of an igloo courtesy of Aviary Rooftop Bars. There are several igloo packages available which start at £300 to £600 for a group. You can book an igloo for 1.5 hours and they can hold 8 guests comfortably or a more intimate 10. There are various different menus on offer depending on which package you choose.
5 Kingdom Street, W2 6PY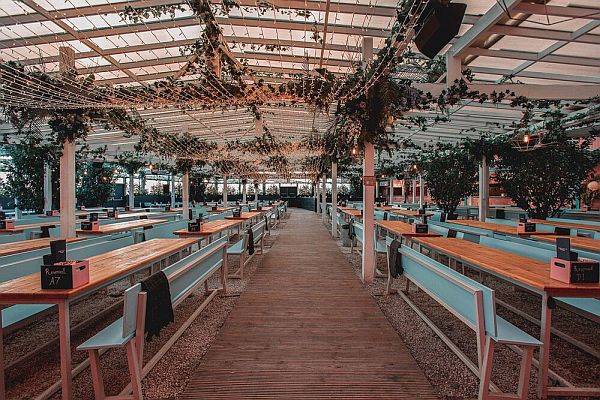 Under a canopy of dazzling fairy lights and snowflakes, you'll find Pergola. This is a massive rooftop bar that is perfect for larger parties and groups. There is a full Christmas menu as well as party menus and a huge range of beers, wines and spirits. Definitely the place to go to party.
1 Curtain Road, London, EC2A 3JX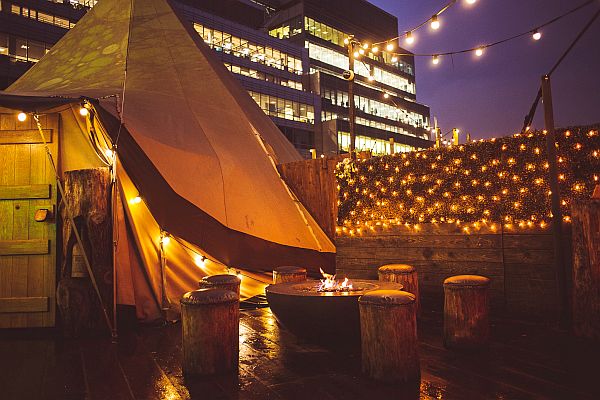 Forget fairy lights, snow and pine trees, the Queen at Hoxton is going for a totally different vibe – The Wizard of Oz. Climb up the yellow brick road into the Emerald City where everything is green and not what it seems. Huddle around the many fire pits, take your pick from the numerous green cocktails on offer or have a bite from the menu.
15 Montague Street, WC1B 5BJ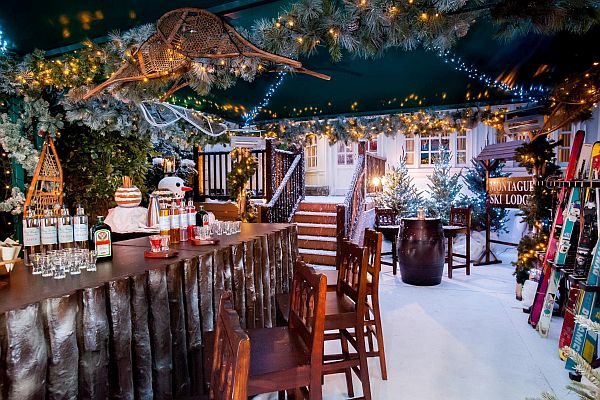 Get the Alpine vibe without leaving the UK by visiting London's original ski lodge. It is set up just like a Swiss cabin with all you'd expect during winter. There are snowmen, hot schnapps, pine trees, falling snow, you really feel as if you are in the Swiss mountains.
16-22 Great Russell St, Bloomsbury, London WC1B 3NN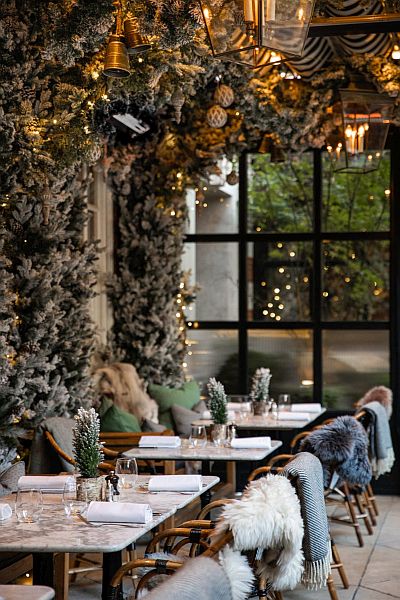 Dalloway Terrace has gone full festive this Christmas, and that is why we are featuring it in our top festive London winter rooftop bars and terraces. Frosty spruce pines adorned with warm LED fairy lights pack the terraces. The terrace bar is modelled on Gstaad, a luxurious ski resort. Chairs have super-soft sumptuous throws to sit on or wrap around you. And then there's the food and drink. Why not take afternoon tea to treat yourself?