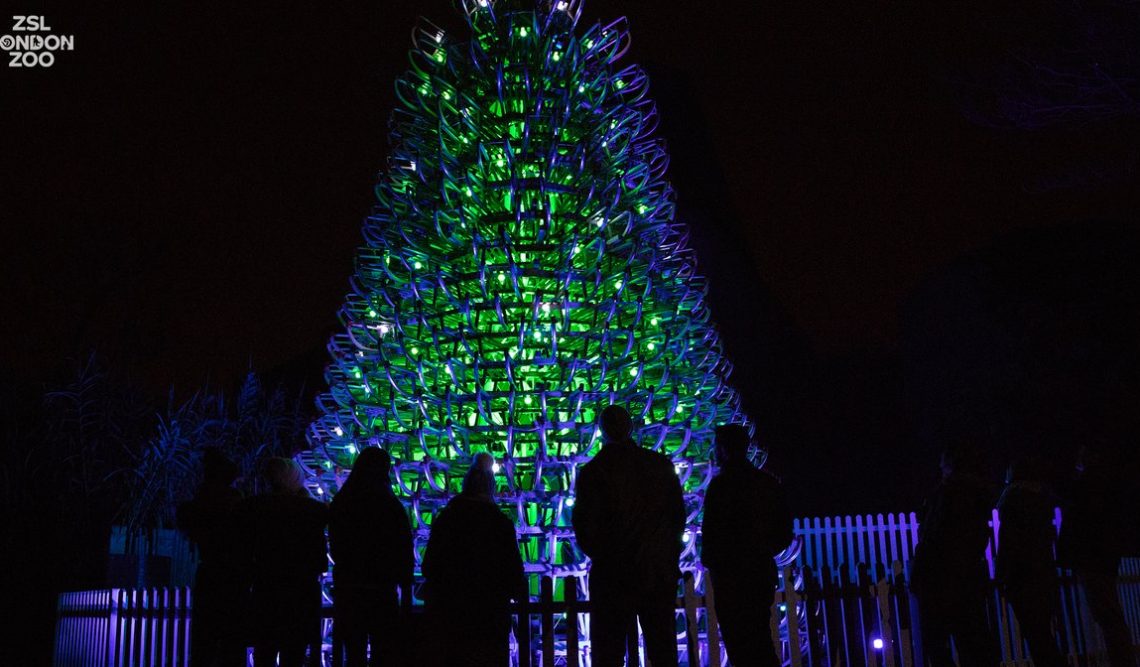 7 of the Best Christmas Events for Children in London 2018
London really comes into its own at Christmas. Which is why many parents head over to our capital at this time of year. So what are the best Christmas Events for children in London in 2018?
We have searched for Christmas events for children in London and we think we have found 7 that are sure to please even the fussiest of children!
7 of the Best Christmas Events for Children in London
1. Ice Skating at Hyde Park
Daily: 10.00 to 21.00
Adults: £15.50
Children: £10.50
Our first choice for Christmas events for children in London is ice-skating. A ticket to London's most famous ice-staking rink will allow you 50 minutes skating time. Book online arriving 20 minutes before your allocated time to get the most out of this experience. With live music from the bandstand, a bigger rink and surrounded by Christmas fairy lights, this is a true family event.
Visit: Hyde Park Ice Skating
2. The Making of Harry Potter Tour
Runs Daily – Hourly Bus Departures
Adults from: £77
Children 5 – 12 years: £72
This is a must for any Harry Potter fans. This studio tour takes you on a journey to see how the iconic films were made. You'll depart from Central London and arrive at Watford where you can walk through the memorable sets used in the films. These include Platform 9 ¾, the Great Hall, Diagon Alley, Hogwarts Bridge and even the Hogwarts Express Train. You'll get to see costumes, animatronics and props with a minimum of 3 ½ hours inside.
Visit: Harry Potter Tour
3. The Wider Earth – A Play by David Morton
Natural History Museum
13 October 2018 – 24 February 2019
Adults from: £17.50 to £79.50
Children: Free
Instead of taking your children to a pantomime, why not send them on a voyage of discovery? This play centres on a young Charles Darwin as he sets off on a daring journey to the other side of the world. 22-year-old Darwin is sailing on the HMS Beagle and your children can go along with him. Features stunning puppetry and a musical score that brings the play to life. Described as:
"An engrossing spectacle. Visually terrific'. The Guardian
Visit: Natural History Museum
4. Winterville Festival
Clapham Common
12th December – 23rd December
Free: Under 16s
Typically for Adults £2
If you fancy getting into the festive spirit you can't go wrong with Winterville. Stroll around the indie food stalls where you can experience diverse tastes such as vegetarian hotdogs. Or why not sample some mulled wine to warm you up? Kids can dance on the roller disco whilst you listen to retro beats, and there's always the craft fair to tempt you. For entertainment, head over to the Spiegeltent, where you can sit and watch circus acts and even Mexican wrestling! There is also Santa's workshop and a fairground. A more intimate version of Winter Wonderland for those that want a relaxed time at Christmas.
Visit: Winterville
5. Museum of London
Barbican
1st to 23rd December
This is a little bit different from your typical Santa's Grotto. Decked out with a Victorian vibe, this is one special memory for your little ones they'll treasure forever. They get to meet Father Christmas where they will receive a special present. With Christmas carols playing in the background, this is truly a magical experience.
Visit: Museum of London
6. The Snowman Experience
Hyde Park
23rd November – 6th January
Adults from: £9.95
Children from: £6.95
It is the 40th anniversary of the release of The Snowman. This celebrates the iconic story with a walk-in experience that brings the tale to life in a new and magical way. Make your way through themed rooms and take your children on a cinematic journey they'll never forget. It will feel as if you've stepped into the film itself. Takes 45 minutes in total to compete.
Visit: Hyde Park Snowman Experience
7. Christmas at London Zoo
Regent's Park
22nd November – 1st January
Children: £10.50
Adults: £16.50
Finally, this is our last entry for Christmas events for children in London. This is a magical, after-dark experience of a mile-long trail illuminated with Christmas fairy lights. Walk along the brightly lit tunnel and explore as the path meanders through the zoo. Huge, lit animal sculptures lead the way amidst the backdrop of softly lit trees. Under a canopy of over 100,00 pea lights, watch out for surprises as baubles dangle and fountains spring up unexpectedly.
Visit: London Zoo
We hope you're inspired by our picks of Christmas events for children in London. If you know of any other amazing experiences, we'd love to hear from you!
Picture: Courtesy London Zoo