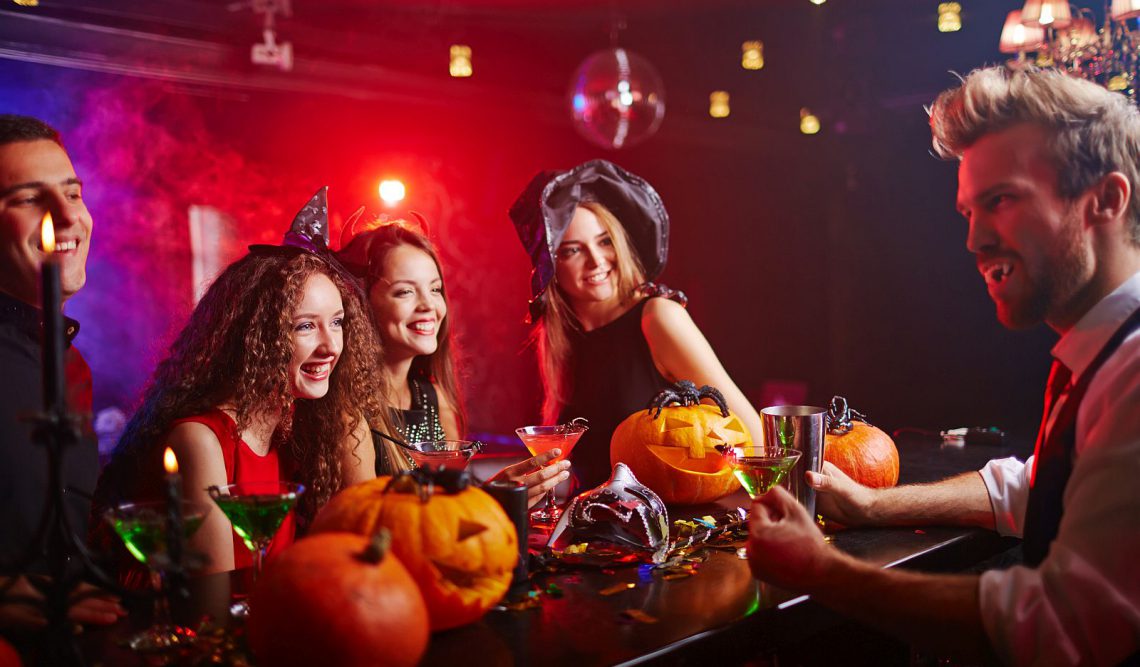 10 Autumn Team Building Ideas that are Perfect for the Season
Summer is well and truly behind us but that doesn't mean it's the end for team building. In fact, autumn is perfect for getting out and about before the temperature really drops. In fact, in a recent poll, many respondents aged 35 – 54 named autumn as their favourite season. So what better time to stage a team-building event? From mushroom scavenging to apple pie making and pumpkin carving, here are 10 autumn team building ideas:
10 Team Building Activities
Head to the Woods
This has been a bumper year for mushrooms. Experts in the field (thank you) say the reason is because of the unseasonal damp summer we've just had. As a result, all sorts of weird and wonderful fungi are springing up. People are posting pictures of interesting shrooms they're snapped on Instagram. The unusual abundance even featured on a segment on Radio 2. Take your teams out into the woods for a forage. All you need is the bible of mushrooms, a book called 'Mushrooms' by Patrick Harding and your smartphone. Whoever snaps the rarest mushroom wins.
Tree Top Obstacle Course
Find your nearest treetop obstacle course and get your office worker's hearts pumping. It's a great feeling for workers to be out in the fresh air and competing with each other. Or even conquering their own fears. For example, if one of the team has a fear of heights, letting others encourage them on the course outdoors will carry on at work.
Apple Pie Making
Farmer's markets are great places to pick up a variety of unusual fruits, fresh from the farms. Take your teams to your local market where they can choose their own apples. Then head back to the kitchen for a crash course in apple pie making. To make it more interesting, why not pick a classic American recipe? These are typically deep dish and packed with spiced fruit.
Pumpkin Carving
The supermarkets are full of cheap pumpkins at this time of the year. And if the weather is good you can do your carving outdoors. Research patterns and shapes before you attempt the carving and then display your artwork and award prizes for the scariest ones.
Sloe Gin
The bushes are packed with sloes which are perfect for making that lush, sweet, plummy sloe gin. Get your team wrapped up warm and armed with bags. Then head out to the sloe bushes and pick away. Be careful of the prickles. Then, back to the office and mix with sugar and gin. During the next few weeks, keep turning the mixture until it's ready for Christmas. Then raise a toast for all your hard work.
Office Trick or Treating
Invite employee's children to come around the office where they can trick or treat at Halloween. The kids can dress up in their spookiest costumes and each employee can walk their child to different areas of the office and collect sweets and treats.
Survival Skills
Learn outdoor skills like making fire from scratch and building a shelter from logs and leaves. There are lots of mental challenges that require a team effort. Get your team to think creatively and push them out of their comfort zone.
Scavenger Hunt
Make a list of items that are all associated with autumn in some way. Arm your teams with the list, a smartphone and send them on their way. Choose a great location like a country park or a nature walk and end with a pint in a local pub.
Walk on the Wild Side
Choose a creature like a spider or beetle or a plant or tree and make a five-minute scary film starring the star of your choice. The best film wins. Pick your team members well. You'll need someone to storyboard, to direct, to write the script, to photoshoot, to find the location etc.
Falconry
Get up close and personal with birds of prey. Take your teams to a professional falconer and watch first-hand how these magnificent creatures fly through the air. This is an experience they'll never forget.