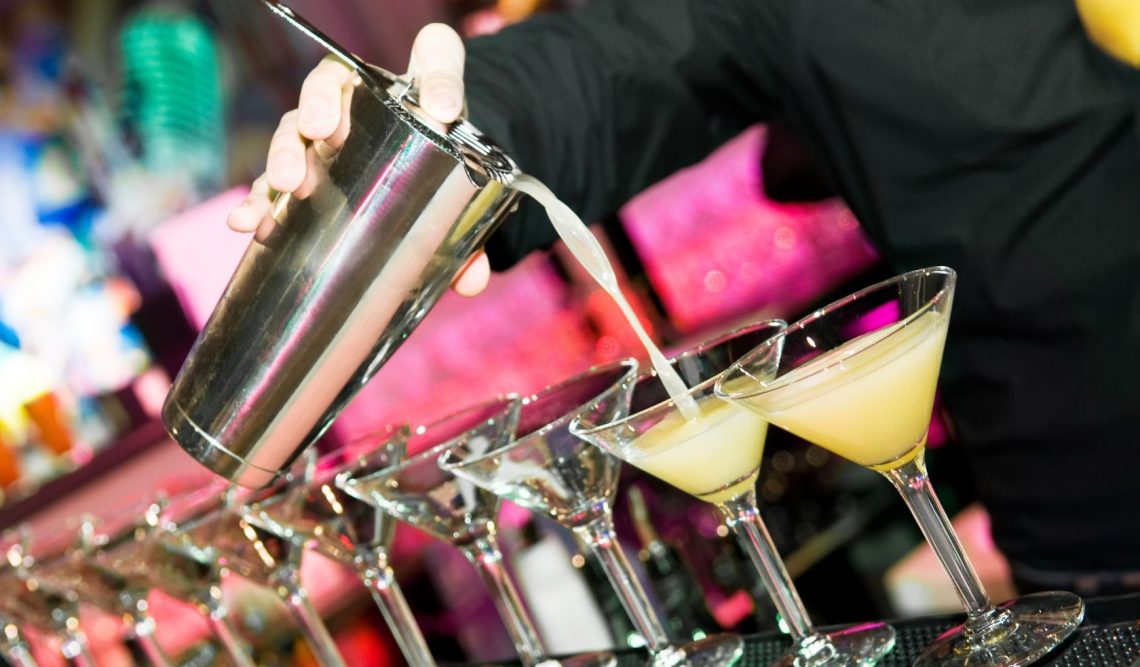 These are the Six Best Wedding Cocktails Trends for 2018
For those couples planning a wedding this year, you've probably already decided on the menu. But have you considered your wedding cocktails?
These days the emphasis is split squarely between food and drink. Paying attention to just one and you could have some very disappointed guests.
So for inspiration, here are what the experts are saying will be the best wedding cocktails trends for 2018:
1. GO BACK TO THE CLASSIC COCKTAILS
If your wedding is a classy affair, then why not bring back some classic cocktails? Industry experts are predicting the return of some really popular 1950's cocktails, such as:
Moscow Mule
Martini
Gimlet
Sidecar
Mimosa
Bellini
Whisky Sour
Pimm's Cup
2. LOOK TO THE SEASONS FOR INSPIRATION
The seasons are influencing cocktails in a major way in 2018. Couples are matching their drinks with the time of year. They are also looking at the climate of their wedding location to inspire them.
Some examples:
Spring wedding cocktails should be light and fruity with a lot of fizz:
Champagne Mojito
Watermelon Martini
Classic Negroni
Hibiscus Margarita
Summer wedding cocktails can use berries, tropical fruits and coconut as their base:
Pina Colada
Rum Punch
Sangria
Raspberry Prosecco
Autumn wedding cocktails can take on more serious flavours and pack a punch:
Caramel Apple Martini
Perry Sangria
Pumpkin White Russian
Blackberry Mojito
Winter wedding cocktails can be warming such as mulled wine or whisky:
Lion's Tail
Gingerbread Martini
Hot Punch
Snowball
3. MAKE YOUR OWN SIGNATURE DRINK
Couples are now getting the experts involved to help them make their very own signature cocktail. A mixologist might want to know facts about the bride and groom, their guests, the theme of the wedding. They will then they will base the important elements in the signature drink.
For example:
An Old Fashioned or Manhattan could indicate Scottish heritage.
An Applejack Cocktail could point to a couple's farming background.
A Moscow Mule could reflect Russian parents.
4. DON'T FORGET THE MOCKTAILS
More and more people are choosing not to drink, whether it is at a party, night out or a wedding. So you have to cater to those people with the same attention as you would guests that are drinking. It is a good idea to make a mocktail version of the couple's signature drink. Then non-drinkers and children can toast the happy couple and not feel left out.
5. BRING ON THE BLING!
Wedding cocktails are getting a make-over and this is especially good news for couples on a budget. If you add little extras to make your cocktails stand out you can use cheaper booze. Everyone will think that this attention to detail must mean that you have spent serious money on the actual ingredients. So you can save money here. Think touches like fruit peel, citrus wedges, olives, and celery sticks. Or why not use ice cubes frozen with herbs to add impact?
6. AFTER DINNER WEDDING COCKTAILS
Couples are now choosing to offer an after-dinner cocktail with dessert, or towards the end of the evening. Think of it like a coffee at the end of a meal in a restaurant. You can set up stations that serve variations of hot chocolate (great for winter weddings), using chocolate from all over the world. Add unusual flavours such as cherry, mint choc chip, hazelnut and white chocolate. And don't forget the sprinkles! Coffee lovers can do the same with a luxury coffee bar. Serve coffee cocktails using global coffees and adding toppings such as cinnamon sticks, whipped cream, caramel sauce and more.
We hope you have enjoyed our list of wedding cocktails, if you need any furniture for an up-and-coming wedding or event, please contact us.