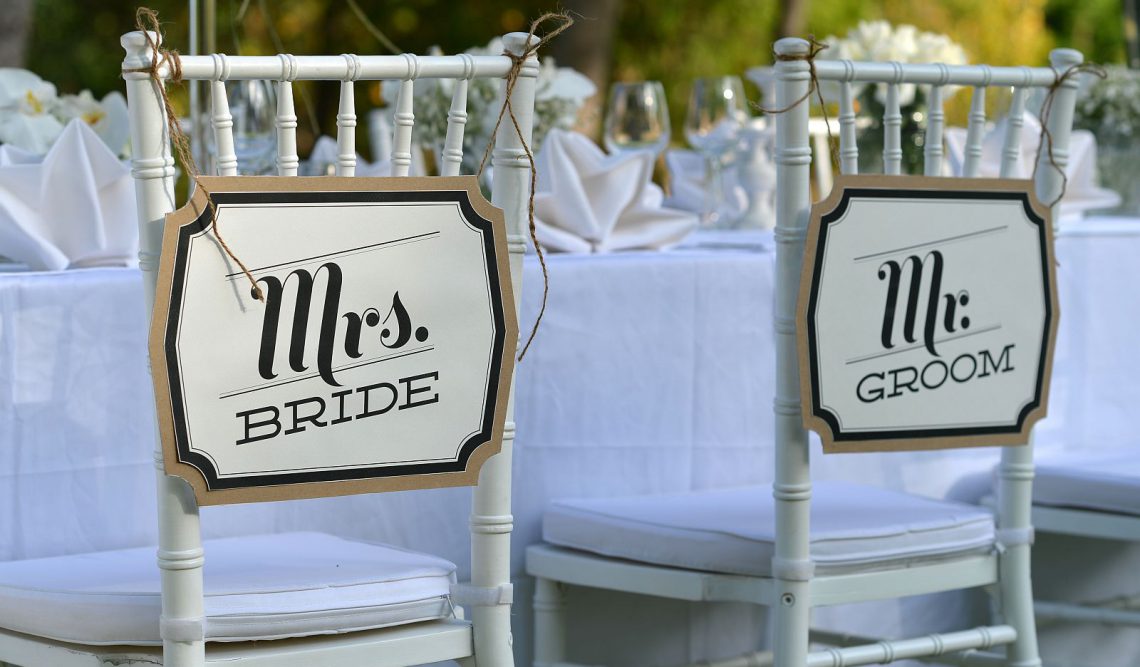 15 Worst Wedding Trends: The Over-Used Trends of 2019
September 16, 2019Janey Davies
Wedding
We hear a lot about the best wedding trends but what about the worst wedding trends? Weddings cost an awful lot of money so couples want to make sure that everything is perfect. The problem is, what can be fashionable one year can fall out of favour the next. So we have consulted the experts and come up with ten of the worst wedding trends of 2019.
Worst Wedding Trends of 2019
Complicated Hashtags
Of course, you have to let all your guests know about your wedding on social media but the rule is to keep it simple. People get irritated with overly complicated hashtags.
Food Trucks
Food trucks are now so common at weddings that they have become an expected catering service rather than a unique idea. That's not to say that they have had their day. Food trucks work really well at events like festivals.
Lots of bridesmaids
There has been a trend recently for the bride to have more than ten bridesmaids. This trend arrived from the USA and now it is time for it to return. Remember, only royalty have the luxury of more than ten bridesmaids.
Doughnut walls
Not another doughnut wall! Older guests think this is one of the worst wedding trends they've ever seen. However, younger ones don't mind it. Perhaps they don't mind being covered in glazed icing every time they walk past it.
Succulents and cacti
The word is that succulents have had their day in the spotlight. This wedding trend has gone on for long enough now. It is time for wedding florists to earn their living again. Instead of cacti, let's go back to traditional bouquets and centre-pieces.
Dramatic bride entrances
Wedding planners have literally seen it all, from horseback to ballooning in and even being walked down the aisle by an animated dinosaur. Another one of our worst wedding trends that mirrors Meghan Markle is for the bride to walk herself down the aisle.
Too minimalistic
Talking of Meghan, she opted for a minimalistic design for her wedding dress and it appears that a lot of couples are incorporating this whole trend into their wedding. While it's good to keep things simple and elegant, too minimalistic can look sparse and bare.
Menu choices
By all means give guests a choice of menu, just not on the day. The latest wedding trend is to offer a restaurant-style menu to guests but ask any catering service and they'll advise you not to. It disrupts the kitchen as they can't prepare in advance.
Naked wedding cakes
It seems that everywhere you look on Instagram all you can see are naked wedding cakes. Who on earth came up with the idea that barely scraping icing on a cake was a good thing? Thank goodness this wedding trend is over.
Over-the-top wedding cakes
Just as naked cakes are too bare, it's equally as bad to go overboard with the decoration. You can't go wrong if you keep it elegant, simple and classy.
Wedding favours
Wedding favours are unnecessary and old-fashioned. Time to ditch them and save your money instead.
Throwing the bouquet
As with wedding favours, this tradition of throwing the bouquet so that the bridesmaids can find a man is considered pretty outdated. The bridesmaids are more likely to be swapping phone numbers with male guests at the wedding.
Extended stag dos
You might think that guys want to party for a long weekend in Las Vegas with their mates, but the reality is, many don't. They don't have the money for flights and don't want to cough up for this kind of extravagance.
Cake in the face photographs
This is so staged it's not considered cool anymore. Moreover, why would anyone spend all that money on a lovely cake, take so much care with their hair and makeup then trash it for a photograph? Call us cynics!
Pets as ring-bearers
Finally, we may all love our pets but that doesn't mean our guest's hearts fill with joy when they watch them walking up the aisle with a padded cushion strapped to their backs.